Стотици граѓани против десничарскиот марш планиран на 80-годишнината од "кристалната ноќ"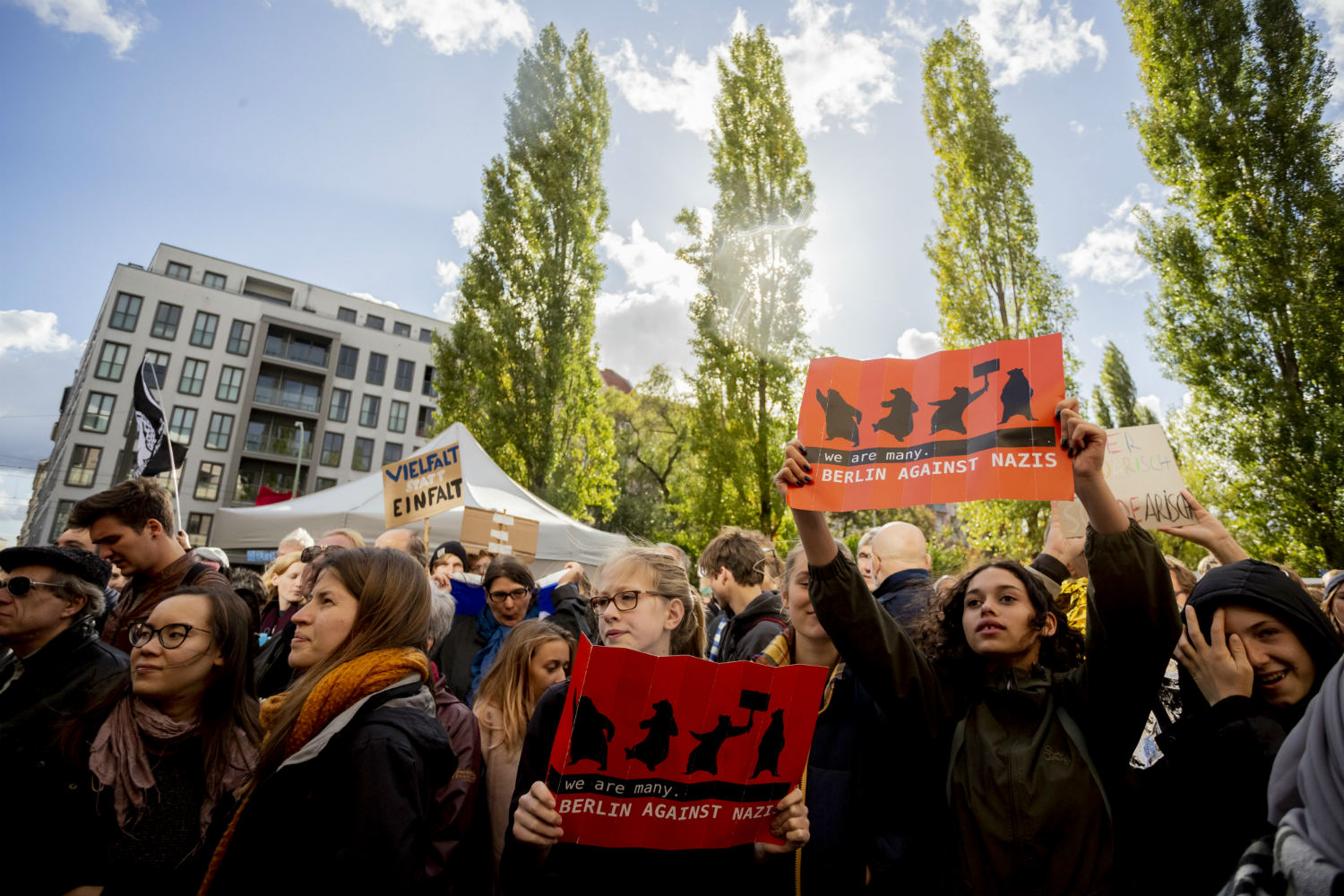 Се очекува повеќе од илјада луѓе да присуствуваат на контрапротестот денес против крајно десничарскиот екстремистички марш планиран на 80-годишнината од погромот на "кристалната ноќ", пренесува "Локал".
Маршот на националистичката група "Ние сме за Германија" (Wir für Deutschland ) беше забранет од страна на надлежните претходно оваа недела. Но, групата успешно ја обжали забраната и објави на својата фејсбук-страницата дека маршот ќе се одржи. Антифашистичките групи ги повикаа луѓето да се приклучат на нивниот контрапротест вечер.
Групата, која вели дека се бори за германската култура и идентитет, сака да одржи "марш на тагата за жртвите на политиката" во центарот на Берлин. Организаторот изјави дека маршот ќе се одржи за луѓето кои починале додека се обидувале да го преминат Берлинскиот ѕид. Но, противниците велат дека протестот е провокација и е несоодветен.
Портпаролот на "Берлин против нацистите" (Berlin gegen Nazis), проект кој дејствува против десничарскиот екстремизам и расизам, изјави за "Локал":
"Се организира масовен контрапротест од различни иницијативи и групи за да ѝ се спротивставиме на оваа десничарска екстремистичка група. Намерна провокација е што сакаат да маршираат на 9 ноември, на 80-годишнината од погромската ноќ. На овој ден се сеќаваме на еврејските жртви на холокаустот ".
©Makfax.com.mk Доколку преземете содржина од оваа страница, во целост сте се согласиле со нејзините Услови за користење.

(Видео) Трамп ја посети Калифорнија: Тажно е ова, итно да им се помогне на оние кои се најлошо погодени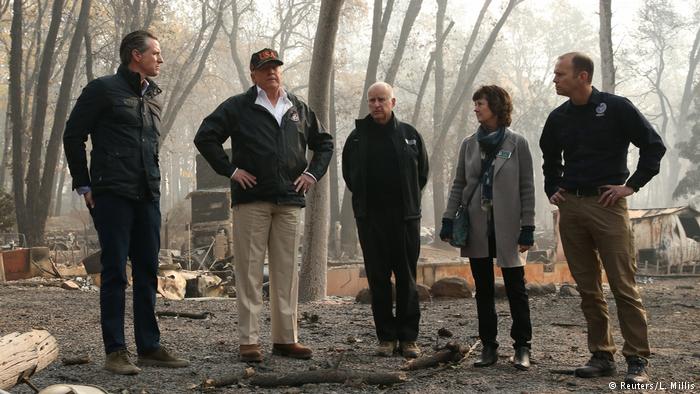 Американскиот претседател Доналд Трамп пристигна во Калифорнија за да го испита теренот кој беше погоен од најсмртоносниот шумски пожар во историјата на државата.
Огнот, во северна Калифорнија усмрти најмалку 76 луѓе, а повеќе од 1.200 се исчезнати.
Трамп ја опипа сцената како тажна за гледање и го преиспита свето спорно тврдење дека виновно е лошто стопанисување со шумите.
"Ние мораме да го направиме одржливо стопанисувањето и ќе соработиваме исто така и со еколошките групи. Мислам дека сите ја гледаат светлината. Мислам дека нема повторно да ни се случи ова до овој степен" рече Трамп.
Пожарникарите се соочуваат со неколку поажри и во близина на Лос Анџелес, каде досега загинаа тројца луѓе.
Трамп го посети и градот Парадајз, при што истакна дека вложени се сите напори за пронаоѓање на презивеани лица, преку локално спроведување на законот, во што помагаат сите политичари и спасувачките тимови. Според него, најпрво треба да им се помогне на оние кои се најлошо повредени и најзасегнати од ужасните пожари.
A local (who didn't want to be named) is waiting for President Trump with a message pic.twitter.com/nS83fIpmRM

— Dave Lee (@DaveLeeBBC) November 17, 2018
Некои ја одобрија посетата на Трамп на теренот, но имаше и такви што го нарекоа морон.