Судан планира да потпише мировен договор со Израел
Властите во Судан најавија дека се заинтересирани за потпишување мировен договор со Израел во текот на следните шест месеци, потег што го поздрави израелскиот премиер Бенјамин Нетанјаху.
Портпаролот на Министерството за надворешни работи на Судан, Хајдар Бадави Садик, изјави за суданското издание на "Скај њуз Арабија" дека очекува мировен договор со Израел и додаде дека тој може да биде потпишан пред Нова година или веднаш по неа.
"Нема никаква причина непријателството да продолжи. Ние не го негираме постоењето контакт меѓу двете земји. И Судан и Израел ќе имаат корист од таквиот договор ако биде потпишан", рече Садик и го поздрави договорот на ОАЕ и Израел како храбар.
Нетанјаху ги повтори овие ставови, велејќи: "Израел, Судан и целиот регион ќе имаат корист од мировниот договор и заедно ќе можат да изградат подобра иднина за сите народи во регионот.  Ќе сториме сè што е потребно за оваа визија да се претвори во реалност ".
Веста доаѓа откако минатиот четврток беше објавен договорот за нормализирање на односите меѓу Израел и Обединетите Арапски Емирати, потпишан со посредство на САД.
The announcement by the Sudanese Ministry of Foreign Affairs highlights the fundamental change that is taking place in the Middle East in general, and in Sudan in particular, 53 years after the Khartoum Conference in which Sudan called for no recognition of the State of Israel. pic.twitter.com/xVp2SoPy9P

— גבי אשכנזי – Gabi Ashkenazi (@Gabi_Ashkenazi) August 18, 2020
Министерот за надворешни работи на Израел, Габи Ашкенази, рече дека коментарите на Судан означуваат фундаментална промена што се случува деновиве на Блискиот Исток, а особено во Судан, точно 53 години по конференцијата во Картум на која Судан се спротивстави на признавањето и мировниот договор со Израел.
"Го поздравувам секој чекор што промовира нормализација, мир, договори и признавање меѓу земјите", рече Ашкенази, додавајќи дека израелските дипломати ќе работат на изготвување мировен договор што ги почитува интересите на обете страни.
Високата палестинска функционерка Ханан Ашрави жестоко го критикуваше Судан поради одлуката за мировен договор.
"Каде е живиот револуционерен народ во Судан?", рече таа.
Во февруари, Нетанјаху тајно се сретна со лидерот на суданската преодна влада, генералот Абдел Фатах ал-Бурхан. Нетанјаху во тоа време рече дека двете земји разговараат за брза нормализација на односите.
ОАЕ се третата арапска земја која има воспоставено дипломатски врски со еврејската држава по Египет и Јордан. Повеќето од државите од арапскиот и муслиманскиот свет не го признаваат постоењето на Израел.
©Makfax.com.mk Доколку преземете содржина од оваа страница, во целост сте се согласиле со нејзините Услови за користење.

Загинаа двајцата пилоти од воениот авион што се урна во Србија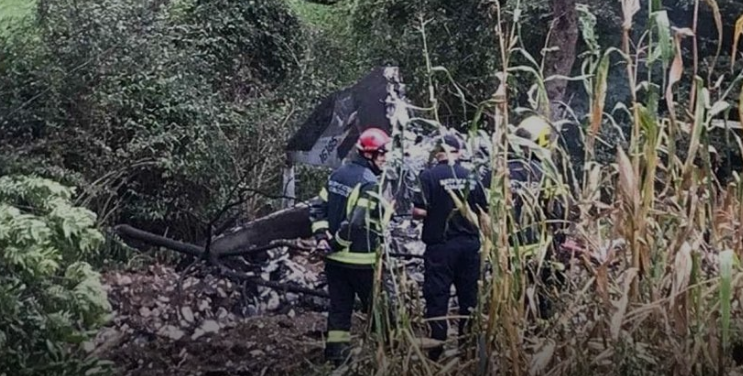 Српското Министерството за одбрана потврди дека загинале двајцата пилоти при уривањето на авионот "миг-21" за време на воена вежба.
Надлежните го посетија местото на трагедијата и разговараа со очевидци. Од Министерството соопштија дека авионот бил прегледан во согласност со сите процедури, а по увидот, утврдено е дека е исправен и подготвен за лет.
Началникот на Генералштабот формира комисија за итни истраги и експертска комисија за утврдување на причините за падот на авионот.
Телеграми на сочувство до семејствата на загинатите пилоти испратија претседателот на Србија, Александар Вучиќ, министерот за одбрана, Александар Вулин, и началникот на Генералштабот, генерал Милан Мојсиловиќ.
Жителка на областа каде што се урнал авионот изјавила дека била дома кога слушнала силен звук поради што ја напуштила куќата и го видела авионот како лета многу ниско.
"Нешто одекна, излегов од куќата, авионот леташе толку ниско што за малку ќе ги потфатеше куќите и шумата", објаснила таа.
Aвионот на српската војска се урна утрово во околината на Лозница. Првичните информации беа дека еден пилот загинал, а по другиот, кој се катапултирал, сè уште се трага. Сепак, попладнево пристигнала информација дека и другиот пилот починал во несреќата.