Трамп: Му верувам на Ким дека ќе го одржи ветувањето што ми го даде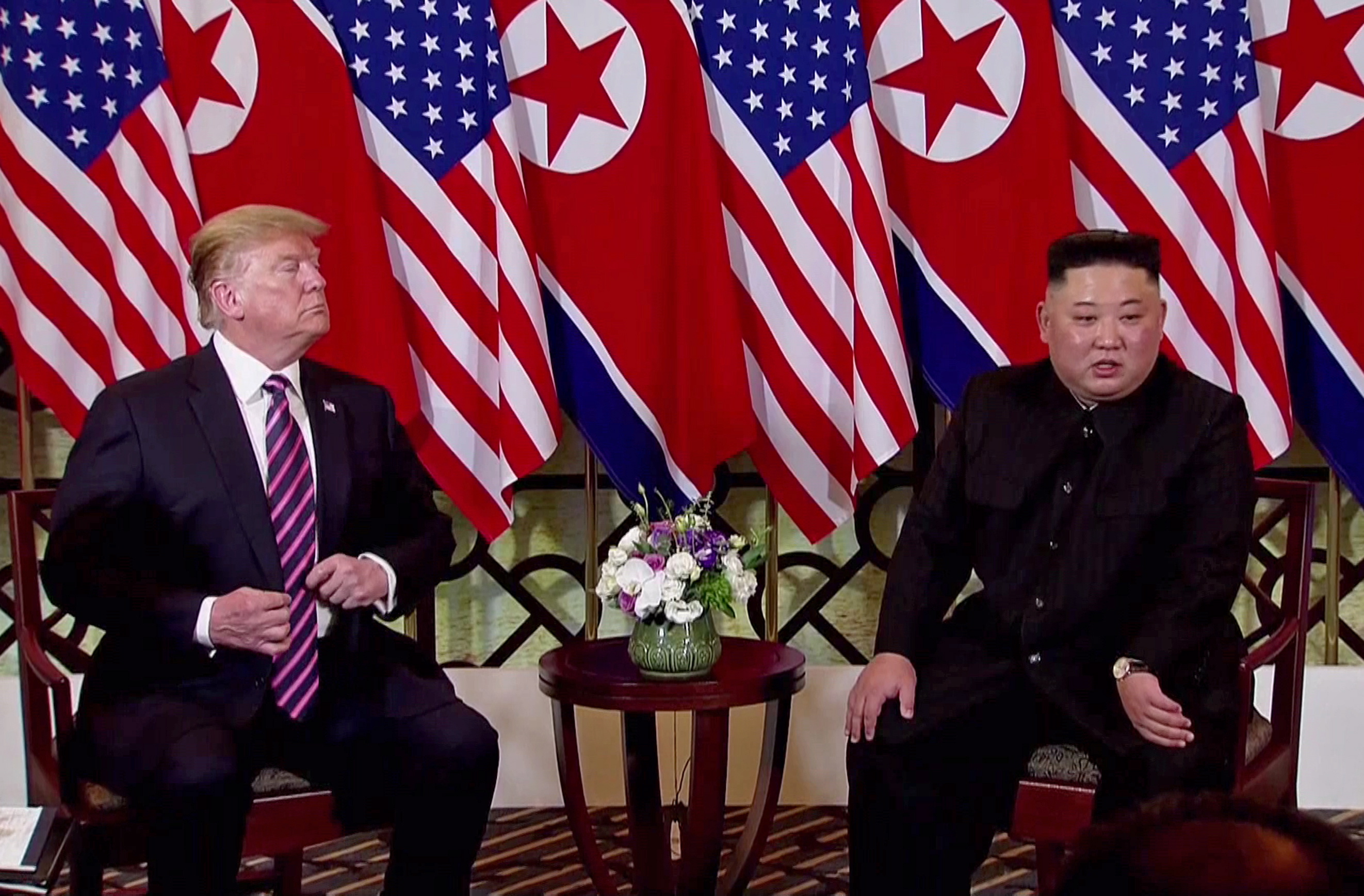 Американскиот претседател Доналд Трамп објави на Твитер дека и натаму му верува на севернокорејскиот лидер Ким Џонг Ун, наспроти пекинот на преговорите за нуклеарната програма и неодамнешното тестирање на оружје на Пјонгјанг.
North Korea fired off some small weapons, which disturbed some of my people, and others, but not me. I have confidence that Chairman Kim will keep his promise to me, & also smiled when he called Swampman Joe Biden a low IQ individual, & worse. Perhaps that's sending me a signal?

— Donald J. Trump (@realDonaldTrump) May 26, 2019
"Северна Кореја лансираше неколку парчиња помало оружје, што ги вознемири некои во мојата земја и надвор, но не и мене" објави Трамп, кој моментално е во посета на Јапонија. "Верувам во претседателот Ким дека ќе го одржи ветувањето што ми го даде" додава Трамп.
Американскиот претседателисто така напиша дека се насмеал на навредите на севернокорејската државна новинска агенција КЦНА на сметка на поранешниот потпретседател Џо Бајден, кого го нарече "идиот" и "глупав со низок коефициент на интелегенција", по критиките кои му беа упатени на Ким. "Можеби е тоа некој знак наменет за мене?" праша Трамп.
Северна Кореја на почетокот на мај во една седмица тестираше две ракети со краток дострел, што беше неочекувано по почетокот на политиките на попуштање на тензиите на Корејскиот полуостров, каде во 2018 година почнаа преговори за севернокорејската нуклеарна и балистичка програма.
©Makfax.com.mk Доколку преземете содржина од оваа страница, во целост сте се согласиле со нејзините Услови за користење.

Вознемирувачки видеа од Бејрут, за секунда срамнети со земја огромни згради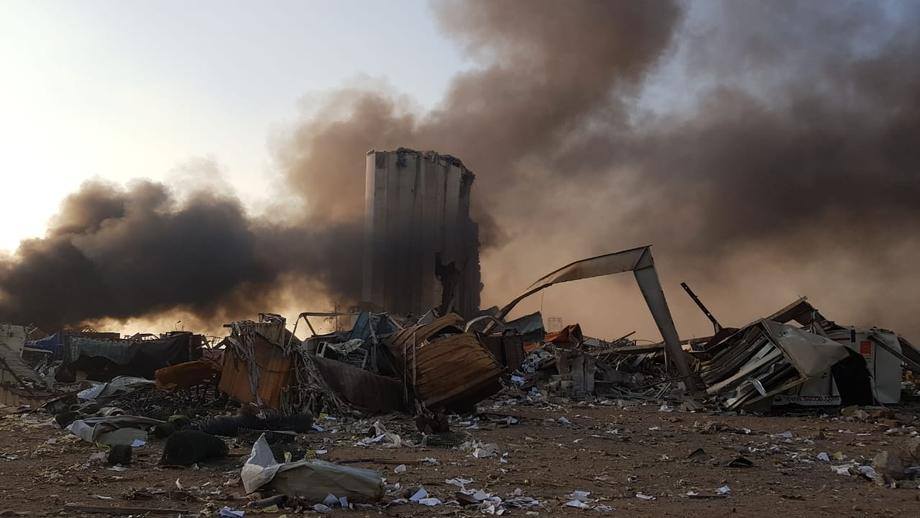 Стравотни снимки од експлозијата што попладнево се случи во Бејрут се споделуваат во јавноста, а очевидци раскажуваат за драматични сцени на лице место.
На една од снимките се гледа како за само неколку секунди експлозијата срамнува со земја огромен објект.
View this post on Instagram
"Видов огромна огнена топја и црвен чад преку целиот град. Луѓето врескаа и трчаа, преплавени во крв. Беа разнесени терасите од зградите, пукаа стакла од објектите", вели за "Ројтерс" еден од очевидците.
Светските медиуми пренесуваат дека сцените во болниците се стравотни и дека голем број лекарите се обидуваат да им помогнат на ранетите на лице место.
"Луѓето лежат на земја, а некои од нив се целосно прекриени со стакло", пренесува Си-ен-ен.
A Powerful explosion has occured in Beirut. It's not yet clear what caused the blast. #Beirut pic.twitter.com/h7ayT5DKdK

— Sputnik Insight (@Sputnik_Insight) August 4, 2020
Министерот за здравство на Либан за медиумите изјавил дека има "многу голем број повредени и екстремно голема штета".
Од Црвениот крст на Либан велат дека нивните екипи се излезени на терен.
"Над 30 наши екипи се на терен. Ве молиме ослободете ги патиштата до болниците", апелираат од Црвениот крст на "Твитер".
На терен се излезени стотици противпожарни, амбулантни и полициски возила.
"Ројтерс" пренесува дека од експлозијата има најмалку 10 мртви.
Канцеларијата на дневниот весник "Дејли стар" е една од уништените од експлозијата. На снимката може да се види дека се искршени сите стакла, делови од покривот и буквално целиот ентериер.
BREAKING: Massive explosion in Beirut. Footage from the daily star office now in Lebanon pic.twitter.com/2uBsKP5wCH

— Ghada Alsharif (@GhadaaSharif) August 4, 2020
Оштетени се домовите на луѓе кои живеат 10 километри од местото каде што се случи експлозијата, пренесуваат медиумите.
Националната либанска телевизија пренесе дека експлозијата настанала во фабрика за производство на пиротехнички средства.
Сè уште не е позната причината за експлозијата.