(Видео) Трамп: Се обидуваат да ме спречат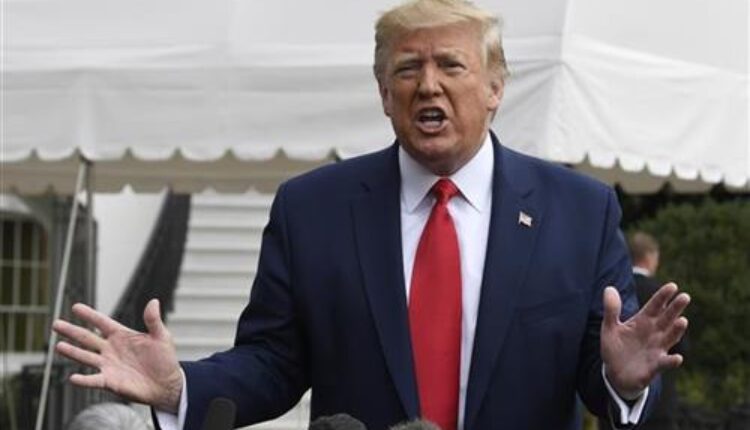 Ова е најголема измама во историјата на американската историја, порача американскиот претседател Доналд Трамп, во врска со почетокот на јавните сослушувања во истрагата за негово отповикување.
На снимка која ја објави Белата куќа, Трамп зборува дека демократите сакаат на Американците да им ги одземат оружјето, здравството, слободата и правото на глас.
"They're trying to stop me, because I'm fighting for you. And I'll never let that happen." — President @realDonaldTrump pic.twitter.com/ch0N1SWShe

— The White House (@WhiteHouse) November 13, 2019
"Се обидуваат да ме спречат бидејќи се борам за вас. Никогаш тоа нема да им го дозволам" ,додаде Трамп и порача дека не ги следи сослушувањата.
"Премногу сум зафатен за да го гледам тоа. Тоа е лов на вештерки, тоа е измама. Нема ништо во тоа", рекол Трамп.
Денеска во Претставничкиот дом на американскиот конгрес почна јавно сведочење во истрагата за отповикување на Трамп. Сведочат највисокиот дипломатски претставник на САД во Украина, Вилијам Тејлор, и советникот на државниот секретар, Џорџ Кент.
©Makfax.com.mk Доколку преземете содржина од оваа страница, во целост сте се согласиле со нејзините Услови за користење.

Кои маски штитат, а кои ја шират инфекцијата на Ковид-19 уште повеќе?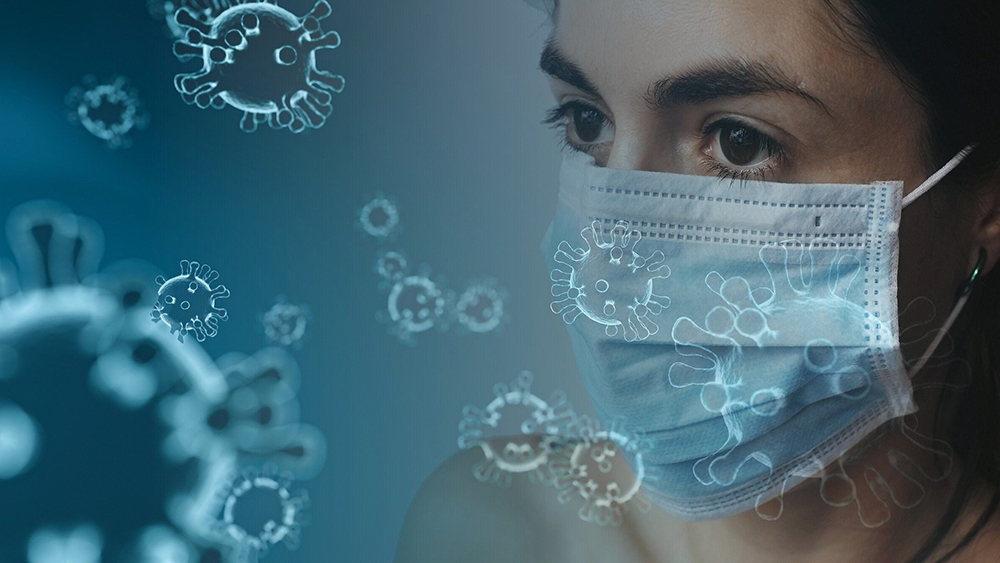 САД достигнаа рекордни пет милиони заразени со коронавирус, а сите напори да се запре ширењето на инфекцијата не успеаја. Иако постои притисок за конзистентно и широко распространето тестирање и развој на вакцини, експертите велат дека носењето маски доследно ќе ја доведе пандемијата под контрола во рок од "неколку недели".
Нова студија покажува дека марамите и "грејачите" за врат се многу опасна замена за маските. Новата студија објавена во Science Advances се осврнува на тоа кои маски се најефективни, а кои не помагаат, туку штетат во борбата против пандемијата на Ковид-19.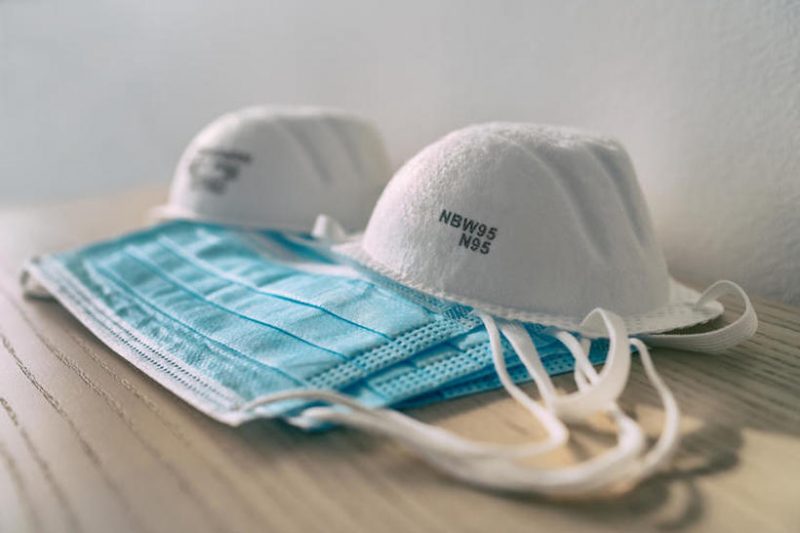 Анализата, спроведена од истражувачи од Медицинскиот факултет на Универзитетот Дјук, се потпира на "оптимален метод на мерење" што користи ласерски зрак и камера за мобилни телефони за да се следи бројот на капки што ги исфрлаат лицата со маски. Од 14-те маски, двете што се покажаа како најмалку ефикасни беа маски направени од шамија врзани околу лицето и таканаречени "грејачи" на вратот.
Најбезбедна маска е N95, која го намалува преносот на капките на под 0,1 процент. Рачно изработените маски изработени од памук и полипропилен, од кои некои се изработени од материјал за престилка, исто така се покажаа ефикасни, при што преносот на капки се движи од 0,1 до 0,4 проценти. Плетените маски пропуштиле поголем број капки, од 0,1 до 0,6 проценти.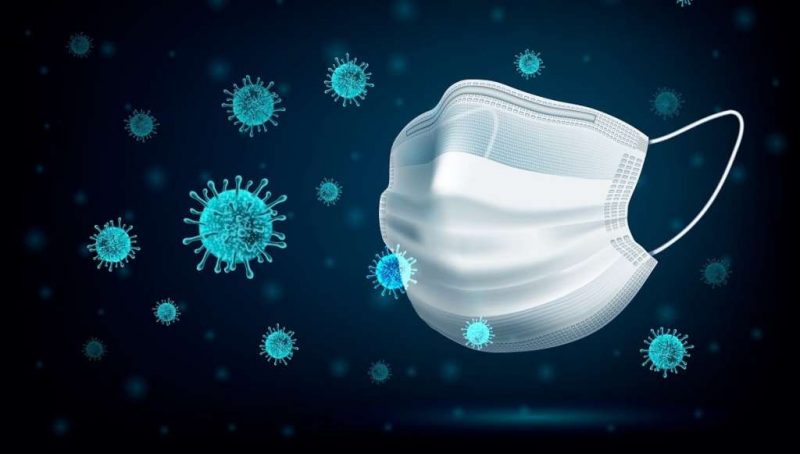 Но, ниту една маска не пропуштила толку капки како шамија врзана или завиткана околу вратот и устата и "грејачите" на вратот и лицето, кои се всушност поопасни отколку воопшто да не се носи маска (пропуштаат 110 проценти од капките, дури и 10 проценти повеќе отколку кога некоја личност нема маска).
Истражувачите објаснуваат како овие маски можат, всушност, да шират повеќе вируси од личност која воопшто не носи маска.
"Забележавме дека некој што разговараше преку маската (особено оние врзани шалови и "греалки") се чинеше дека ги распрснува најголемите капки во многу помали капки … што го објаснува очигледното зголемување на бројот на капки во споредба со другите маски", велат истражувачите.
Овие мали капки може да се покажат исклучително опасни во однос на преносот.
"Бидејќи помалите честички остануваат во воздух подолго од поголемите (поголемите паѓаат побрзо), употребата на таква маска може да биде контрапродуктивна", велат тие.
Доктор Амеш Адаja, постар научник од Здравствениот центар Џон Хопкинс, вели дека студијата е важна, особено за САД, каде има огромен број луѓе кои се спротивставуваат на носење маски.
"Луѓето навистина не разбираат дека не сите заштитни маски се исти и дека има некои што се повеќе или помалку ефективни. И мислам дека кога ќе ги донесете тие одлуки, треба да знаете вакви работи", вели д-р Адаja.
Со оглед на брзината на пренесување капки од шал или "грејач" на вратот, тој посочува дека таквите работи не треба да се користат воопшто.
"Не секоја маска е иста … Мислам дека многу луѓе ги носат овие работи за да го покријат лицето или само колку да се рече дека носат маска, не сфаќајќи дека тие треба да бидат ефективни за да служат за некоја цел".
За оние кои сè уште не знаат зошто се неопходни маски, докторот вели дека асимптоматското ширење е еден од најважните фактори во пандемијата.
"Постојат многу луѓе кои не знаат дека се заразени, а покривањето на лицето е еден од начините за обезбедување безбедност на луѓето. Ако сите бо знаеле дали се здрави или не, тоа би било друга приказна, но факт е дека повеќето не знаат дали се заразени".
Повеќе тестирања потенцијално би ја намалиле потребата за маски, вели д-р Адаja. Но, дотогаш, тие се од витално значење за започнување на пандемија.
"Ако имаме брзи тестови со кои можеме да знаеме за една минута откако ќе ја напуштиме куќата дали сме заразени или не, тоа би било сосема друга работа, но ние сме далеку од тоа. Значи, ова е мерката којашто ни останува", вели д-р Адаja.