Трамп тврди дека во август повторно ќе стане претседател на САД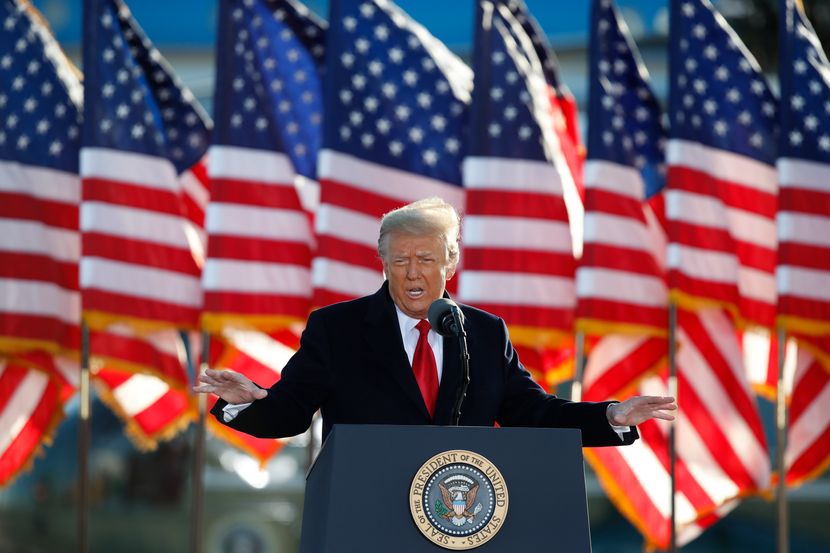 Една американска новинарка на својот профил на Твитер тврди дека поранешниот американски претседател Доналд Трамп им рекол на луѓето дека очекува да биде реизбран за претседател на САД во август.
Поранешниот американски претседател Доналд Трамп тешко го издржа поразот на изборите и во неколку наврати повтори дека изборите на кои победи Џо Бајден се украдени. Милијардерот се обидува да ги повтори резултатите од гласањето и наместо на социјалните мрежи на кои му се откажани сметките, тој сега пишува на својата интернет-страница.
Тој во новиот дел на својата интернет-страница наречена "Од бирото на Доналд Трамп" напиша дека изборите што ги изгубил биле голема лага.
Новинарката на "Њујорк тајмс", Меги Хаберман на својот профил на "Твитер" тврди дека Трамп летово има големи очекувања.
Trump has been telling a number of people he's in contact with that he expects he will get reinstated by August (no that isn't how it works but simply sharing the information). https://t.co/kaXSXKnpF0

— Maggie Haberman (@maggieNYT) June 1, 2021
"Трамп им рече на многу луѓе дека очекува да биде вратен на позицијата претседател на САД во август (не, не може вака, ова е класично ширење на информации)", пишува во нејзиниот пост на оваа социјална мрежа.
Таа додаде дека тоа се случува затоа што "Трамп стравува поради можно обвинение што наводно се подготвува против него во Њујорк", пишува "Мирор".
Претходно беше објавено дека американските власти во Њујорк започнале истрага против компанијата на Трамп.
Неговата компанија е под истрага поради сомневање дека лажно ја пријавиле вредноста на имотот за да ги зајакнат своите финансии.
©Makfax.com.mk Доколку преземете содржина од оваа страница, во целост сте се согласиле со нејзините Услови за користење.

Зеленски до Бајден: Кажете ни јасно дали одиме во НАТО или не?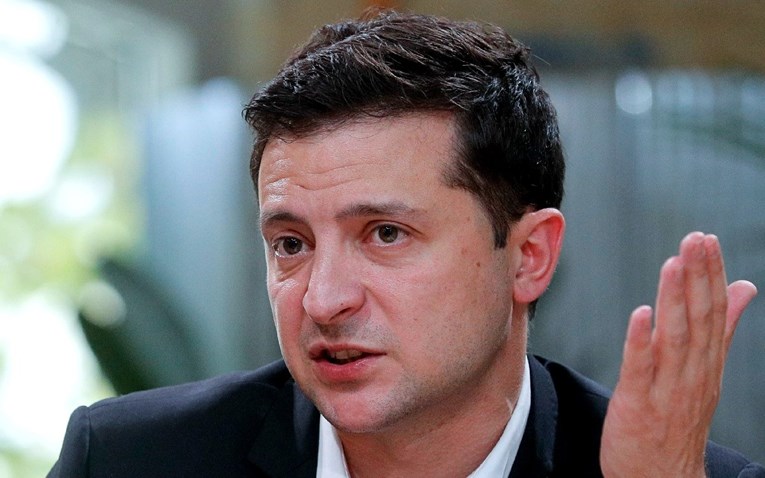 Претседателот на Украина Володимир Зеленски рече дека сака јасен одговор "да" или "не" од американскиот претседател Џо Бајден за планот на Украина за влез во НАТО.
"Ако зборуваме за НАТО и Акциониот план за членство, јас навистина би сакал да добијам од Бајден детали " да " или " не ", рече Зеленски, осврнувајќи се на статусот што Украина долго го бараше.
"Треба да добиеме јасни датуми и веројатност за тоа", рече Зеленски на денот на самитот на лидерите на НАТО во Брисел. Киев изрази незадоволство затоа што не беше поканет на тој состанок.
Во заедничкото интервју за повеќе познати агенции, Зеленски рече дека добил ветување дека Бајден нема да ја користи Украина како договор за средба со рускиот претседател Владимир Путин оваа недела. Тој ги повика Соединетите Американски Држави да и дадат економска поддршка на Украина и апелираше до Бајден и Меѓународниот монетарен фонд (ММФ) да ги разберат проблемите на Украина пред да постават "нефер барања за реформи".
Зеленски побара од членките на НАТО да го забрзаат пристапувањето на Украина во НАТО, по дополнителните тензии со Москва оваа година околу акумулацијата на дополнителни руски трупи и воена опрема во близина на украинските граници. Според него, повеќето руски трупи допрва треба да се повлекуваат. Украинскиот претседател проценува дека околу 11.000 војници се повлечени а остануваат уште 95.000.
Бајден и Зеленски разговараа телефонски минатата недела, а Бајден го покани украинскиот колега на состанок во Белата куќа следниот месец. Зеленски рече дека жали што не се сретнал со Бајден во живо пред средбата меѓу американскиот и рускиот претседател.
"Тој (Бајден) рече:" Никогаш нема да тргувам со украински интереси ", вели Зеленски, пренесуваат медиумите.