Трамп ја повлече одлуката самитот на Г7 да се одржи во неговиот хотел на Флорида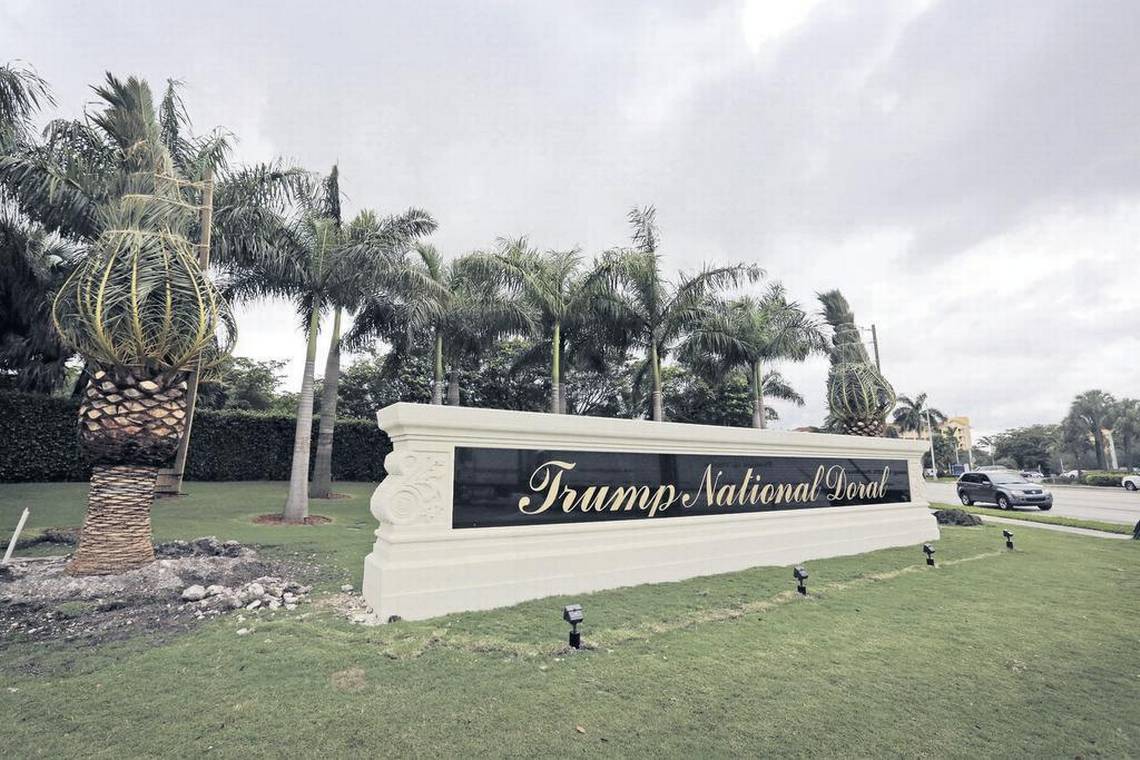 Американскиот претседател Доналд Трамп ја повлече одлуката следниот амит на Г7 да се одржи во неговиот хотел "Дорал" во близина на Мајами на Флорида.
Вршителот на должност шеф на кабинетот на Трамп, Мик Малвејн, пред неколку дена рече дека самитот на Г7 ќе е одржи во хотелот на Трамп од 10 до 12 јуни 2020 година.
….Therefore, based on both Media & Democrat Crazed and Irrational Hostility, we will no longer consider Trump National Doral, Miami, as the Host Site for the G-7 in 2020. We will begin the search for another site, including the possibility of Camp David, immediately. Thank you!

— Donald J. Trump (@realDonaldTrump) October 20, 2019
Но, Трамп ја повлече таа одлука по многуте критики и обвиненија дека го користи својот мандат за да се збогати со тоа што ќе биде домаќин на меѓународниот самит, во неговиот приватен хотел.
Тој на Твитер напиша дека неговата администрација веднаш ќе почне да бара друга локација, вклучително и можност самитот да биде одржан во Кемп Дејвид.
САД се на ред да бидат домаќин на самитот на Г7 во 2020 година.
©Makfax.com.mk Доколку преземете содржина од оваа страница, во целост сте се согласиле со нејзините Услови за користење.

Фаучи: Mожно е да добиете Ковид-19 откако ќе ја примите вакцината, иако тоа не е чест случај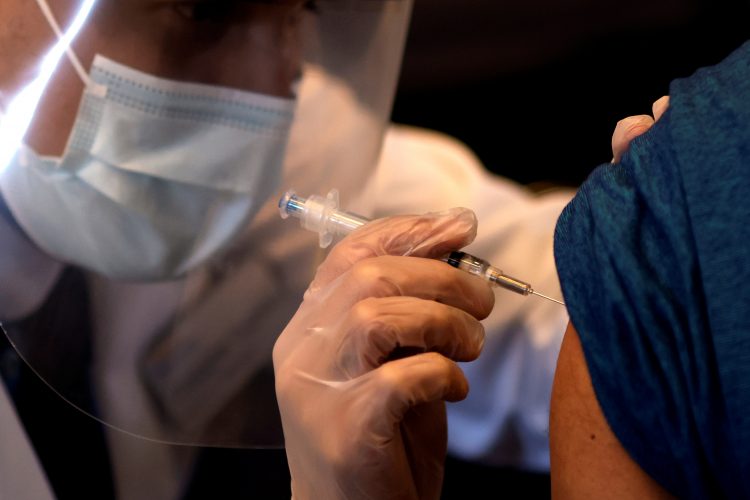 Доктор Ентони Фаучи, претседател и директор на Националниот институт за алергија и инфективни болести во Америка, во интервју за Си-ен-ен објaснува дали вакцинираните лица може повторно да се заразат со Ковид-19 и дали вирусот може да се шири и по вакцинирањето.
"Да, можно е да добиете Ковид-19 откако ќе ја примите вакцината, иако тоа не е чест случај. Институтот процени дека имало околу 5.800 случаи на новозаразени со коронавирус, од околу 77 милиони вакцинирани лица", вели тој.
"Иако е невообичаено, гледаме дека се случува и тоа", објасни Фаучи.
"Како може да се случи ова? Може да биде пред сè неуспех на вакцината, кога телото не дава соодветен имунолошки одговор на вакцината од повеќе причини. Тоа може да биде имунолошки статус, здравствен статус, употреба на лекови или неуспех во чување на лековите. Ова е дополнително зошто треба да носите маски и да се дистанцирате откако сте ја примиле вакцината", препорачува Фаучи.
Тој дава одговор и на прашањето дали коронавирусот може да се шири дури и по вакцинирањето.
"Првото нешто што треба да го запомните е дека откако ќе се вакцинирате, ризикот од нова зараза е драстично намален. Логично е да го поставите прашањето зошто мерките мора да продолжат да се почитуваат ", додаде Фаучи. Тој на ова прашање одговори со зборовите дека во одредени ситуации, едно лице може да се вакцинира, да нема клинички знаци и да ја шири заразата дури и без да знае за тоа. Вирусот може да се најде во носот и да се пренесе на некој што не бил вакциниран и тоа лице може да се разболи. Поради оваа причина, неопходно е да се носат маски.
Друга добра причина зошто е неопходно да се носат маски е секако фактот дека кружат нови видови на вирусот, а експертите сметаат дека тие се доста загрижувачки. За среќа, вакцината дејствува на некои видови, како што е вирусот што се појави во Велика Британија, но има и други на кои треба да се внимава.
Она на што треба да бидете внимателни е да не заразите случајно некого, а со оглед на тоа што бројот на заразени постојано се зголемува, ова е особено чувствително прашање. Фаучи нагласува дека не сака луѓето да мислат дека ризикот не е драстично намален по вакцината, бидејќи таа е безбедна. Ризикот е мал и луѓето ќе одлучат што сакаат да направат, но мора да се запрашаат колку ризик се подготвени да преземат, заклучи Фаучи.