Три деца меѓу загинатите во ужасна експлозија на автомобил во Австралија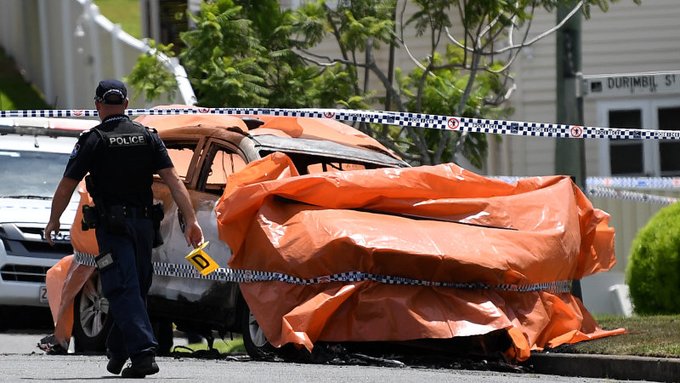 Четворица луѓе, меѓу кои три деца на возраст од 10 години, загинаа кога автомобил експлодира во австралискиот град Бризбејн.
Децата биле најдени мртви во автомобилот од страна на спасувачките служби, соопшти полицијата.
Devastating news out of Camp Hill. My heart goes out to the families and community going through this tragic time and the emergency responders confronting what would be a shattering scene. If you or anyone you know needs support, call Lifeline on 13 11 14. https://t.co/qJDieLMRiN

— Scott Morrison (@ScottMorrisonMP) February 19, 2020
"Ужаса сцена. Сè уште е рано за да знаеме што се случило, но возилото беше целото во пламен кога пристигна полицијата", изјавил заменик-инспекторот Марк Томпсон.
Во инцидентот повреден е уште еден случаен минувач, кој се обидел да им помогне, но добил изгореници на лицето. Тој е пренесен во болница на лекување.
Очевидци на настанот изјавиле за австралиските медиуми дека виделе жена целата во пламен како скока од автомобилот.
Истрагата за овој ужасен инцидент е во тек.
©Makfax.com.mk Доколку преземете содржина од оваа страница, во целост сте се согласиле со нејзините Услови за користење.

Анкета во Италија: Третина од мајките би ја напуштиле работата ако децата имаат онлајн настава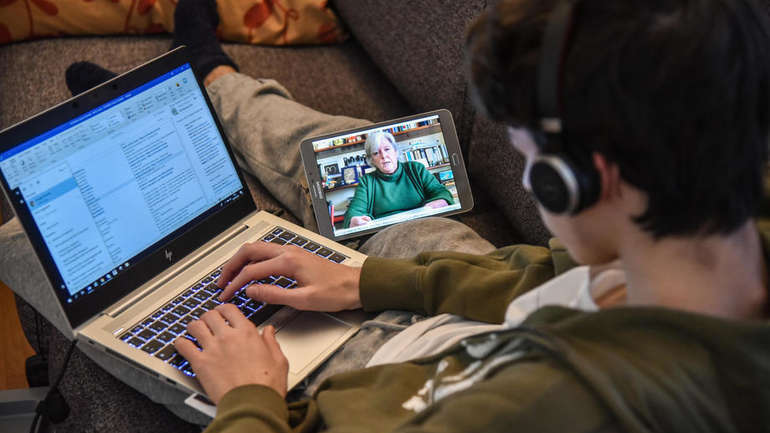 Доколку во новата учебна година училишната настава се одвива онлајн, една третина од италијанските мајки се подготвени да ги напуштат работните места, а дури 65 проценти изјавиле дека часовите преку интернет не се компатибилни со вработеноста на жените.
Ова се податоците од истражување спроведено од професорката на Универзитетот Бикока од Милано, Џулија Пастори, кое опфатило седум илјади семејства.
Според истражувачите, податоците покажуваат дека повеќето италијански семејства се традиционални односно оти веруваат дека работата на жена/мајка е да се грижи за децата, а дури 95 проценти од испитаниците рекле дека за време на пандемијата и на наставата преку интернет, токму мајките ја вршеле својата работа од дома за да им помагаат на децата и да бидат покрај нив, пренесува "Танјуг".
За време на карантинот, мајките им посветувале просечно по четири часа дневно на своите деца, практично паралелно работејќи две работи, својата и онаа на воспитувач, вели авторката на истражувањето.
"Грда, неефикасна, демотивирачка, неподнослива", со овие атрибути, интервјуираните мајки ја опишале наставата преку интернет наменета за нивните деца.
Некои анкетирани мајки рекле дека работењето од дома и онлајн наставата ја бришат границата меѓу приватното и професионалното и дека не постои работно време, а некои навеле дека имаат проблем да го сочуваат целото семејство заедно, но сите апелираат дека наставата преку интернет не може да биде единственото решение, посочува авторката Пастори.
Родителите, особено мајките, се исто така загрижени за тоа како ќе се одвива следната учебна година, дали ќе биде можно да се почитува растојанието во училиштата и да се применат неопходните мерки за хигиена, но и дали училишните простории се на соодветно ниво.