(Видео) Тројца научници добија Нобелова награда за физика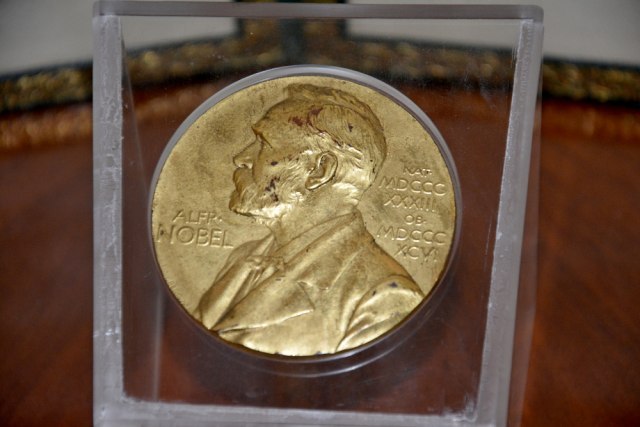 Добитници на годинешната Нобелова награда за физика се математичарот Роџер Пенроус, астрофизичарот Рајнхард Генцл и астрономот Андреа Гез, објави Нобеловиот комитет.
Британецот Роџер Пенроус беше награден за откривање дека создавањето црни дупки е силно предвидување на општата теорија на релативитет.
Германецот Рајнхард Генцл и Американецот Андреа Гез беа наградени за откривање на супермасивен компактен објект во центарот на нашата галаксија.
Имињата на победниците ги објави генералниот секретар на Кралската шведска академија на науките, Јурен К. Хансон.
WATCH LIVE: Join us for the 2020 Nobel Prize in Physics announcement.

Hear the breaking news first – see the live coverage from 11:45 CEST.

Where are you watching from?#NobelPrize https://t.co/BFT0RYIiaa

— The Nobel Prize (@NobelPrize) October 6, 2020
Престижната награда доаѓа со златен медал и парична награда од 10 милиони шведски круни (повеќе од 1,1 милион долари), благодарение на наследството што го остави пред 124 години творецот на наградата, шведскиот пронаоѓач Алфред Нобел.
Сумата неодамна е зголемена за да се прилагоди на инфлацијата.
©Makfax.com.mk Доколку преземете содржина од оваа страница, во целост сте се согласиле со нејзините Услови за користење.

Контингент од 8.500 војници во САД е во состојба на готовност поради ситуацијата во Украина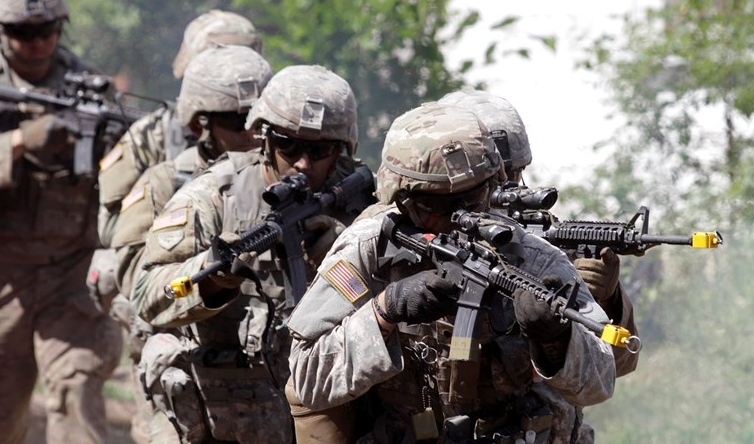 Американската војска денеска соопшти дека контингент од 8.500 војници е во целосна готвоност и е подготвен да биде распореден во Европа за многу кратко време, доколку НАТО побара активирање на силите за брза реакција.
Ова е уште една потврда за американската одлучност во однос на групирањето на руски вооружени сили долж границата со Украина, пишува "Ројтерс".
Портпаролот на Пентагон, Џон Кирби, истакна дека сè уште не е донесена одлука дали војниците ќе бидат распоредени, истакнувајќи дека секое такво распоредување во источното крило на НАТО ќе биде дополнување на американските трупи кои веќе се на европско тло, со цел како што рече, да се смират загрижените сојузници.
Белата куќа информира дека САД ги финализираат своите воени планови за сите сценарија околу украинската криза.
Портпаролката на Белата куќа, Џен Псаки, за новинарите изјави дека САД никогаш не ја отфрлиле опцијата за обезбедување помош на земјите од источното крило пред да има каква било руска инвазија на Украина.
Русија негира воена активност и покрај фактот што повеќе од 100.000 војници се распоредени долж границата.
Американскиот претседател Бајден ќе разговара со европските сојузници за да формираат заедничка стратегија и одговор на руската закана, пишува Би-би-си.
САД размислуваат во источна Еворпа да преместат дел од своите трупи стационирани во западна Европа, во текот на следните недели, изјавил за "Ројтерс" дипломат од НАТО.
"Ова се однесува на американските трупи што веќе се во Европа", објаснил дипломатот, кој побарал да остане анонимен, потврдувајќи го извештајот на "Њујорк Тајмс" во кој се вели дека американскиот претседател Џо Бајден размислува да испрати американски војници на територијата на балтичките и источно-европските сојузници.
НАТО денеска соопшти дека ги става силите во состојба на подготвеност и дека во источна Европа ќе обезбеди повеќе бродови и борбени авиони, што Русија го осуди како ескалација на тензиите околу Украина.
Дипломатот рекол дека потенцијалното преместување на армијата ќе биде постепено и дека пополнување на празнините на НАТО на источното крило може да се случи во наредните недели.