Убиен претседателот на Хаити – среде ноќ дома му влегле командоси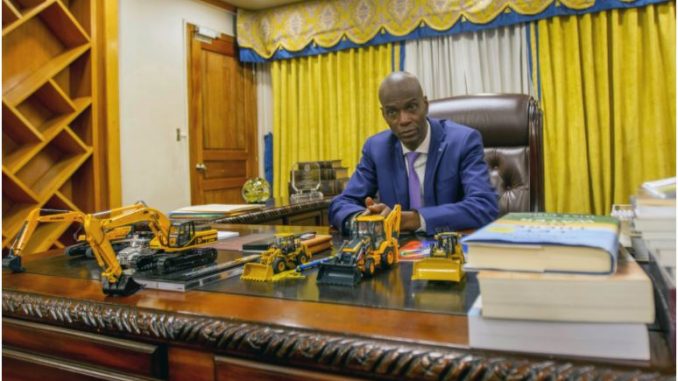 Претседателот на Хаити, Жовенел Моиз, бил убиен во својот дом во средата рано наутро, потврди владата.
Моиз е убиен во неговата приватна резиденција околу 1 часот по полноќ.
Премиерот на Хаити, Клод Џозеф, во соопшение потврди дека Моиз бил убиен од група напаѓачи. Тие не се идентификувани, но се вели дека се од шпанското говорно подрачје.
The president of Haiti, @moisejovenel, has been assassinated by a team of commandos who attacked his home in the hills above Port-au-Prince. Pray for #Haiti and its people. pic.twitter.com/SiWNIwtxm8

— Michael Deibert (@michaelcdeibert) July 7, 2021
Првата дама на Хаити во нападот била повредена од куршум, се додава во соопштението.
Владата ги повика жителите да останат смирени и порача дека безбедносните сили имаат сè под контрола. Од таму додаваат дека сите мерки се воспоставени за да се обезбеди континуирано функционирање на државата.
Засега нема официјални информации за тоа кои би можеле да бидат напаѓачите врз претседателот на Хаити. Сепак, привремениот премиер Џозеф за нападот обвини група командоси под влијание "на странски елементи", пренесува "Дојче веле".
Жовенел Моиз (53) е претседател на Хаити од февруари 2017 година откако неговиот претходник Мишел Мартели отстапи од должноста.
Моиз честопати беше напаѓан од критичарите и обвинуван за корупција, а постојано беше соочен и со насилни антивладини протести.
©Makfax.com.mk Доколку преземете содржина од оваа страница, во целост сте се согласиле со нејзините Услови за користење.

Украинскиот напад ќе заврши со колапс, одговори Русија по изјавите за нова офанзива на Киев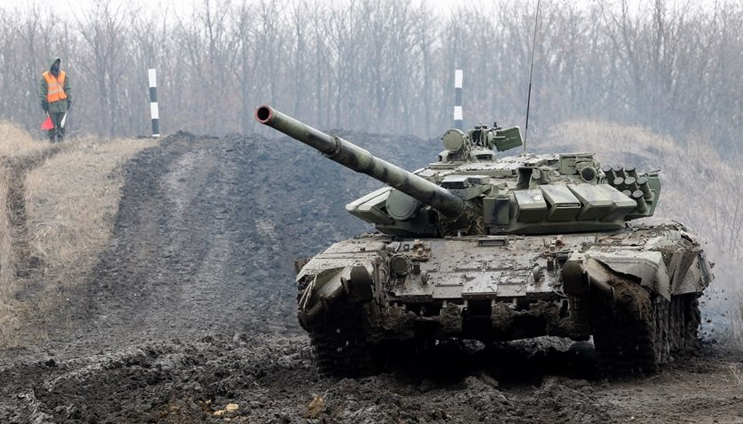 Коментирајќи ја позицијата на поранешниот заменик-министер за привремено окупираните територии на Украина, Јуриј Гримчак, кој повика на подготовка на армијата за употреба на оружје за ослободување на Донбас, членот на Комитетот за меѓународни работи на државната Дума на Русија, Елена Пањина, рече дека ваквиот обид ќе заврши со колапс.
"Постои голема веројатност дека третиот обид за освојување на Донбас ќе заврши со колапс. По тоа, нема да има Минск 3", рече Пањина, пренесоа руските гласила.
Според неа, "режимот во Киев веќе двапати се обиде да го реши конфликтот со воени средства" и двата обида, како што вели, завршиле со неуспех.
"Секогаш кога обидите за заземање на Донбас завршуваа со срамно фијаско, режимот во Киев стануваше помирен, се потпишуваа договорите од Минск. Сегашните се, патем, веќе втори по ред" објасни таа.
Претходно, поранешниот заменик-министер за привремено окупирани територии на Украина, Јуриј Гримчак, изјави дека Киев треба да ја разгледа опцијата за воено ослободување на Донбас по изборите за државната Дума на Русија.
Портпаролот на Кремљ, Дмитриј Песков, претходно изјави дека истовременото поседување руско и украинско државјанство нема да ги спречи жителите на Донбас да учествуваат на изборите за државната Дума.
Во јули минатата година во Донбас стапија во сила дополнителни мерки за да се обезбеди прекин на огнот. Овие мерки вклучуваат целосна забрана за отворање оган, распоредување оружје во населени места и нивна близина, офанзивни, извиднички и диверзантски операции. Покрај тоа, тие предвидуваат дисциплинска одговорност за кршење на прекинот на огнот. Налозите за прекин на огнот што содржат мерки за нејзино одржување мора да останат во сила сè додека не се реши целосно конфликтот.