Федералниот суд ја блокира наредбата на Бајден за задолжителна вакцинација на здравствените работници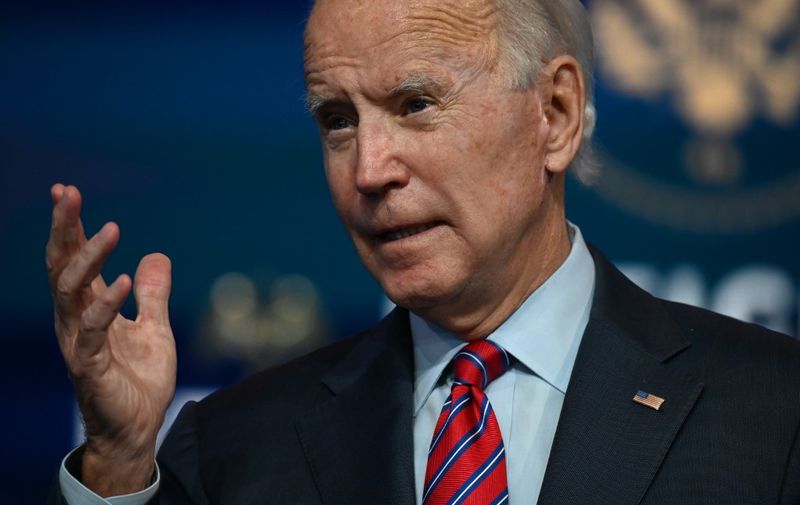 Федералниот суд во Мисури ја блокира одлуката на администрацијата на американскиот претседател Џо Бајден за задолжителна вакцинација на здравствените работници, која требаше да почне следната недела.
Претходно, само 10 држави се приклучија во спротивставувањето на одлуката на претседателот да бара од сите здравствени работници во болниците и домовите за стари лица да ја примат првата доза од вакцината на 6 декември и целосно да се вакцинираат до 4 јануари.
"Нема сомнеж дека задолжителната вакцинација за 10,3 милиони здравствени работници е нешто што Конгресот треба да го направи, а не владина агенција", напиша судијата Доути од Окружниот суд на САД за округот Западна Луизијана. Тој додаде: "Не е јасно, дури ни чинот на Конгресот што наредува вакцинација, дали би бил уставен".
🚨BREAKING NEWS🚨

In a major win for our #HealthcareHeroes, a federal court has halted the Biden Administration's attempt to force COVID-19 vaccines on healthcare workers. #lagov #lalege

View more at https://t.co/hz98Lk35dT pic.twitter.com/RDVGSdC4OG

— AG Jeff Landry (@AGJeffLandry) November 30, 2021
Судијата, номиниран од поранешниот претседател Доналд Трамп, додаде дека обвинителите имаат интерес да ги заштитат своите граѓани од обврската за задолжителна вакцинација и да спречат загуба на работни места и даночни приходи, што може да произлезат од таквата одлука.
Неколку градови и држави веќе воведоа задолжителна вакцинација за здравствените работници во обид да го спречат ширењето на инфекцијата, која често доаѓа од домовите за стари лица.
©Makfax.com.mk Доколку преземете содржина од оваа страница, во целост сте се согласиле со нејзините Услови за користење.

Контингент од 8.500 војници во САД е во состојба на готовност поради ситуацијата во Украина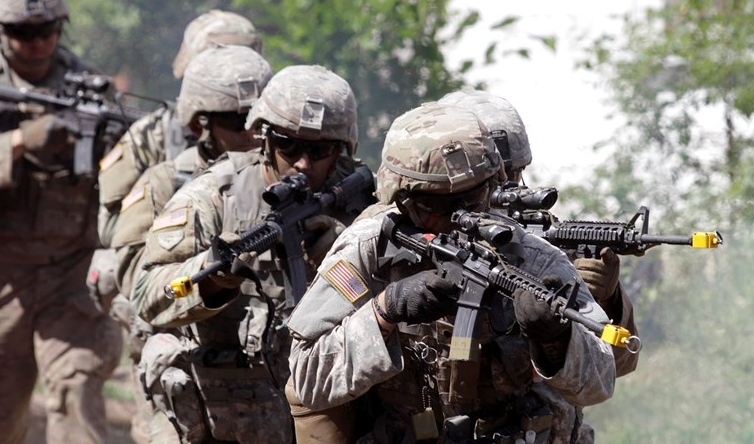 Американската војска денеска соопшти дека контингент од 8.500 војници е во целосна готвоност и е подготвен да биде распореден во Европа за многу кратко време, доколку НАТО побара активирање на силите за брза реакција.
Ова е уште една потврда за американската одлучност во однос на групирањето на руски вооружени сили долж границата со Украина, пишува "Ројтерс".
Портпаролот на Пентагон, Џон Кирби, истакна дека сè уште не е донесена одлука дали војниците ќе бидат распоредени, истакнувајќи дека секое такво распоредување во источното крило на НАТО ќе биде дополнување на американските трупи кои веќе се на европско тло, со цел како што рече, да се смират загрижените сојузници.
Белата куќа информира дека САД ги финализираат своите воени планови за сите сценарија околу украинската криза.
Портпаролката на Белата куќа, Џен Псаки, за новинарите изјави дека САД никогаш не ја отфрлиле опцијата за обезбедување помош на земјите од источното крило пред да има каква било руска инвазија на Украина.
Русија негира воена активност и покрај фактот што повеќе од 100.000 војници се распоредени долж границата.
Американскиот претседател Бајден ќе разговара со европските сојузници за да формираат заедничка стратегија и одговор на руската закана, пишува Би-би-си.
САД размислуваат во источна Еворпа да преместат дел од своите трупи стационирани во западна Европа, во текот на следните недели, изјавил за "Ројтерс" дипломат од НАТО.
"Ова се однесува на американските трупи што веќе се во Европа", објаснил дипломатот, кој побарал да остане анонимен, потврдувајќи го извештајот на "Њујорк Тајмс" во кој се вели дека американскиот претседател Џо Бајден размислува да испрати американски војници на територијата на балтичките и источно-европските сојузници.
НАТО денеска соопшти дека ги става силите во состојба на подготвеност и дека во источна Европа ќе обезбеди повеќе бродови и борбени авиони, што Русија го осуди како ескалација на тензиите околу Украина.
Дипломатот рекол дека потенцијалното преместување на армијата ќе биде постепено и дека пополнување на празнините на НАТО на источното крило може да се случи во наредните недели.