Фотографија од рускиот и британскиот амбасадор го налути Иран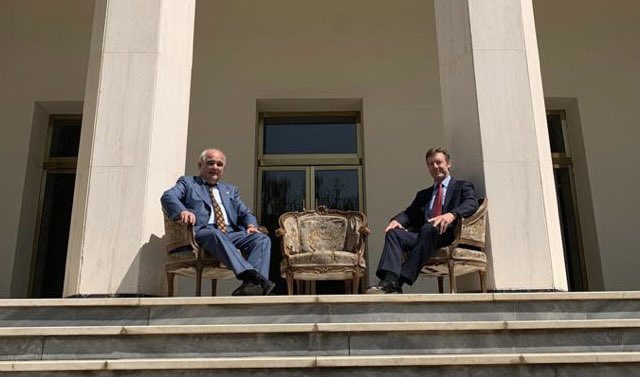 Иран денеска ги повика на разговор рускиот и британскиот амбасадор, откако на Твитер беше објавена фотографија на руската амбасада, која потсетува на конференцијата во Техеран од 1943 година, кога Иран беше окупиран од сојузничките сили, објавија иранските државни медиуми.
Фотографијата, која министерот за надворешни работи во заминување Мохамад Џавад Зариф ја нарече крајно несоодветна, предизвика критики во Иран, а многумина на Твитер рекоа дека се чини дека нивната цел е да ги потсетат на времето кога нивната земја била под странска окупација.
🇷🇺Ambassador Levan Dzhagaryan's meeting with the new head of the 🇬🇧British diplomatic mission in Iran Simon Shercliff on the historical stair, where the 1943 Tehran conference was held pic.twitter.com/1JyC9VWVpi

— Russian Embassy, IRI (@RusEmbIran) August 11, 2021
На фотографијата се прикажани рускиот амбасадор Леван Јагаријан и британскиот амбасадор Симон Шерклиф, каде што американскиот претседател Френклин Д. Рузвелт, британскиот премиер Винстон Черчил и советскиот лидер Јосиф Сталин седеа заедно во руската амбасада за време на стратешката средба во 1943 година.
Назначениот министер за надворешни работи Хосеин Амирабдолахиан рече дека ова покажува непочитување на дипломатската етика и националната гордост на иранскиот народ.
За време на средбата рускиот амбасадор изјави дека неговата намера е со таа фотографија само да потсети на сојузот на Русија со Велика Британија против нацистичката војска за време на Втората светска војна, се наведува во соопштението на иранското Министерство за надворешни работи.
Зад објавувањето на фотографијата нема антиирански мотив, се додава во соопштението, објави иранската државна телевизија.
©Makfax.com.mk Доколку преземете содржина од оваа страница, во целост сте се согласиле со нејзините Услови за користење.

Животот во Сиднеј за невакцинираните станува се потежок – може да им се забрани влез и во продавници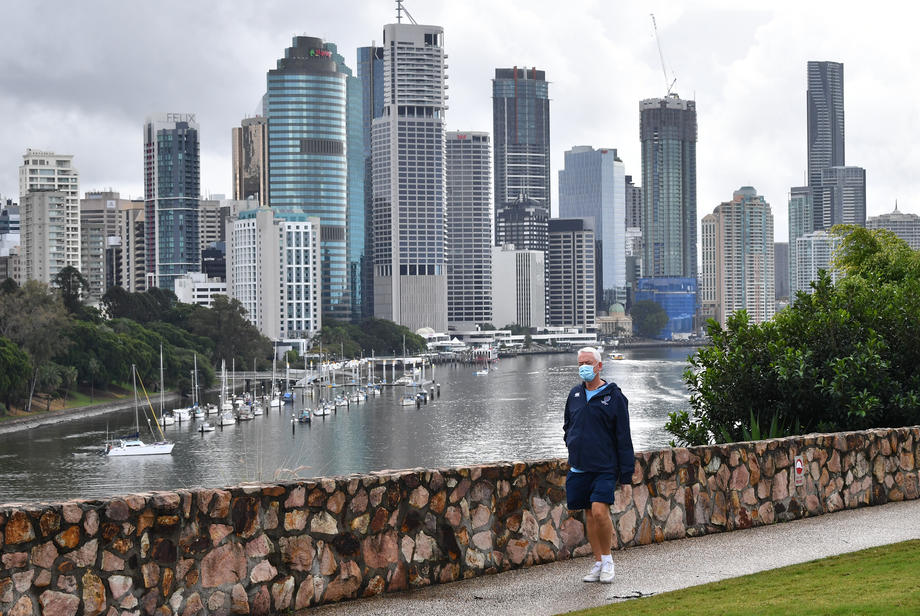 Граѓаните на Сиднеј кои не се вакцинирани против коронавирус ризикуваат да добијат забрана за разни социјални активности.
Според планот за излез од блокадата во најголемиот австралиски град, на невакцинираните луѓе веќе им се ускратени некои активности, кои постепено ќе им бидат одобрувани на вакцинираните жители од 11 октомври до 1 декември, пренесува "Ројтерс".
Премиерот на Нов Јужен Велс, Гладис Береџкилијан, изјави дека на луѓето кои ќе изберат да не се вакцинираат може да им се забрани пристап до продавници, ресторани и забавни содржини, дури и откако државата ќе ги укине сите ограничувања.
" Многу компании објавија дека нема да прифатат никого што не е вакциниран. Животот на невакцинираните ќе биде многу тежок, на неодредено време", изјави Береџкилијан.