Честитки од светските лидери по успешната мисија во тајландската пештера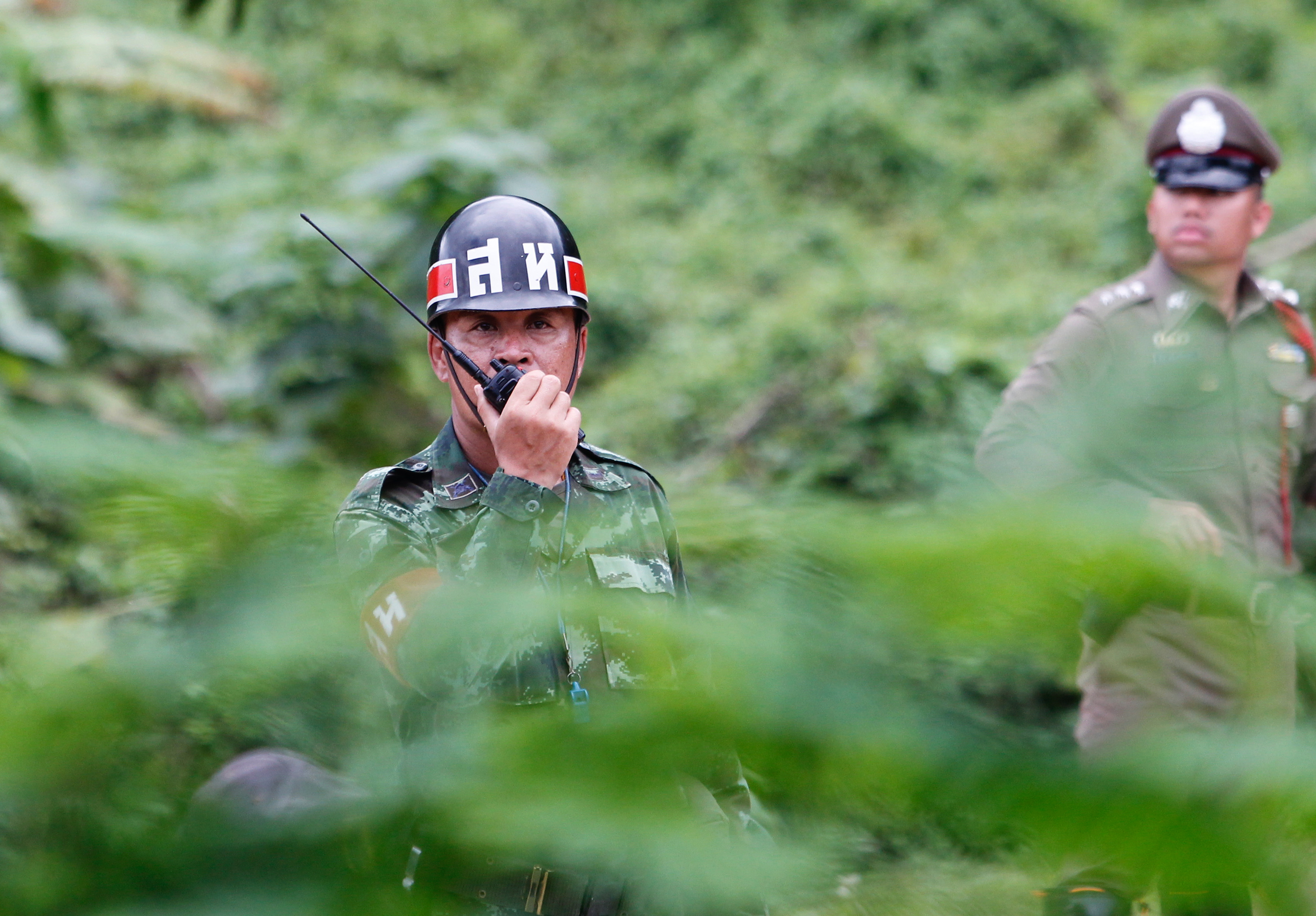 Претседателот на САД, Доналд Трамп, германската канцеларка, Ангела Меркел, и британската премиерка, Тереза Меј, се меѓу долгата листа на светски лидери што упатија честитки по успешната спасувачка мисија на 12-те момчиња и нивниот тренер, кои од 23 јуни беа заглавени во пештера на Тајланд.
"Прекрасен момент, сите се спасени. Одлично завршена работа!", напиша Трамп на социјалната мрежа "Твитер".
On behalf of the United States, congratulations to the Thai Navy SEALs and all on the successful rescue of the 12 boys and their coach from the treacherous cave in Thailand. Such a beautiful moment – all freed, great job!

— Donald J. Trump (@realDonaldTrump) 10 July 2018
"Воодушевена сум што го проследив успешното спасување на оние што беа заробени во пештерата на Тајланд. Светот гледаше и ќе ја поздрави храброста на сите што беа вклучени", напиша Меј на "Твитер".
Delighted to see the successful rescue of those trapped in the caves in Thailand. The world was watching and will be saluting the bravery of all those involved.

— Theresa May (@theresa_may) 10 July 2018
Освен светските лидери, со честитка се приклучи и претприемачот Илон Маск, кој претходно денеска пристигна на Тајланд со својот изум мини подморница, која шефот на спасувачката мисија ја оцени како несоодветна за реализација на планот.
"Честитки за храброста и издржливоста на децата и нуркачкиот тим на Тајланд", напиша Маск и додаде дека вестите се одлични.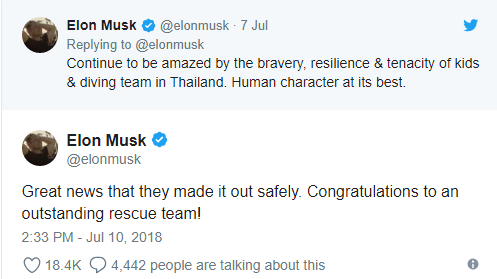 Денеска беше последниот трет ден од спасувачката мисија на 12-те деца и нивниот тренер.
©Makfax.com.mk Доколку преземете содржина од оваа страница, во целост сте се согласиле со нејзините Услови за користење.

Идентификувани жртвите од масакрот во Нов Зеланд, најмладата имала само 3 години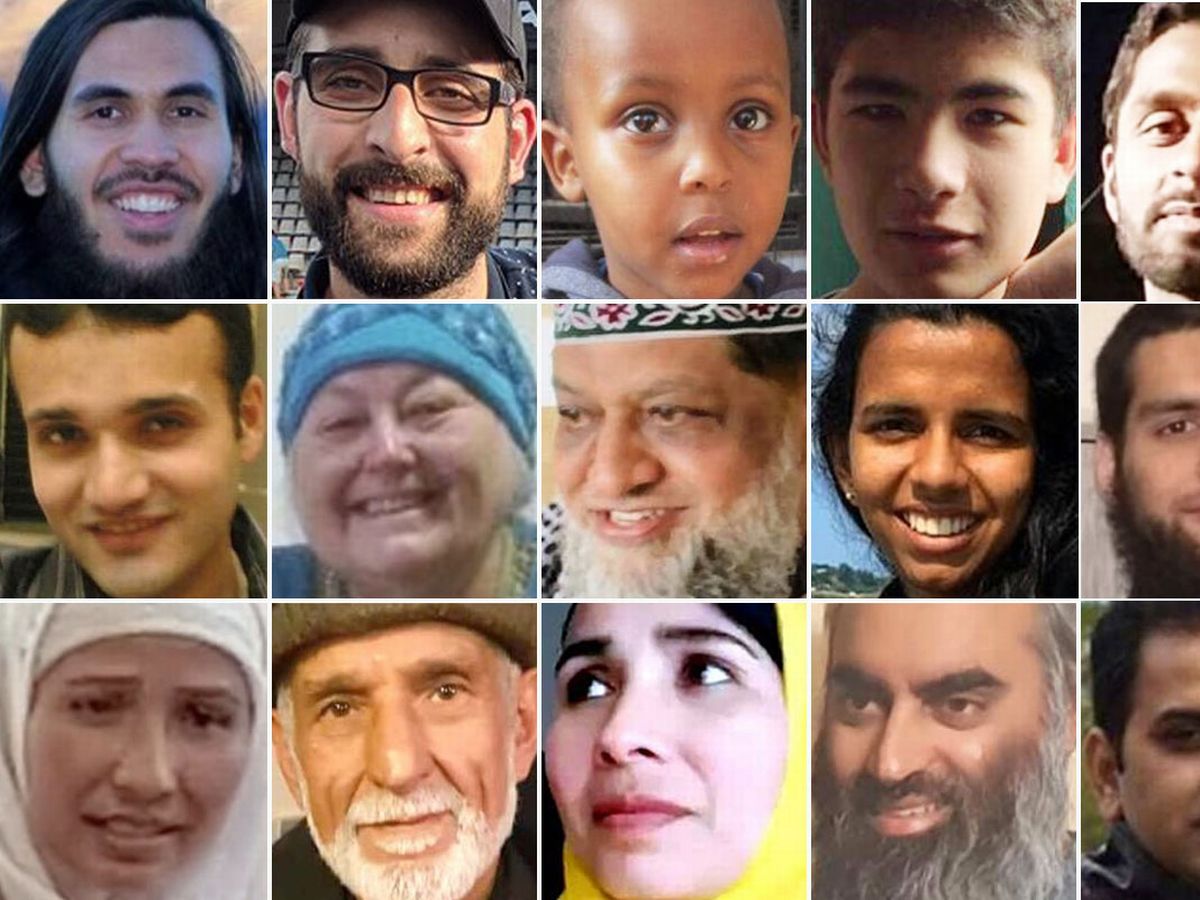 Идентификувани се сите 50 жртви од терористичкиот напад на двете џамии во градот Крајстчерч во Нов Зеланд, соопшти полицијата. Од пописот на жртвите може да се види дека најмладата имала само 3 години, а возраста на другите се движи до 77 години.
Над 120 луѓе, вклучително и полицијата, воени патолози и форензичари, беа вклучени во процесот на идентификацијата.
Телата на првите жртви се предадени на семејствата, а првиот погреб беше одржан вчера. Секоја ден веќе се погребуваат жртвите во Крајстчерч.
Семејствата изразија незадоволство поради долгото чекање на телата на своите најблиски бидејќи исламот наложува погреб најдоцна за 24 часа од смртта.
Се обновува џамијата, која е оштетена од куршумите. Премиерката Жакинда Аредерн најави дека утрешната молитва за жртвите ќе биде емитувана во живо и дека ќе се одржи двеминутно молчење.
Вооружени полицајци ги чуваат џамиите Ал Нор и Линвуд. Тие ќе бидат утре отворени, а најголем број верници се очекуваат во џамијата Ал Нор каде што имало и најмногу жртви.