Преговорите за Кипар зависат од Турција
Кипарскиот претседател Димитрис Христофиас денеска изјави дека успехот на преговорите за повторно обединување на Кипар, кои се водат меѓу Грците и Турците на овој медитерански остров, зависи од Турција.
"Наша цел е да го решиме кипарскиот проблем, но многупати кажавме дека клучот за решението е во Турција", истакна Христофиас на прес-конференција во Никозија.Кипарските Грци и Турци повторно започнаа преговори за обединување на островот во септември 2008 година во обид да го надминат повеќе деценискиот конфликт кој не и дозволува на Турција членство во ЕУ и ги комплицира односите меѓу двата сојузника на НАТО, Атина и Анкара.Медиумите потсетуваат дека лидерот на кипарските Грци Христофиас и на кипарските Турци, Мехмет Али Талат се согласија за повторно обединување на двата раздвоени дела на Кипар во федерација од две зони со широка автономија и слаба централна влада, но се согласни околу практичните примени на договореното.Кипар е поделен од 1974 година на јужен грчки и северен турски дел на Кипар, на кој Турците прогласија независна држава, која досега е призната само од Анкара.
©Makfax.com.mk Доколку преземете содржина од оваа страница, во целост сте се согласиле со нејзините Услови за користење.

Во Кина живеат последните пештерски луѓе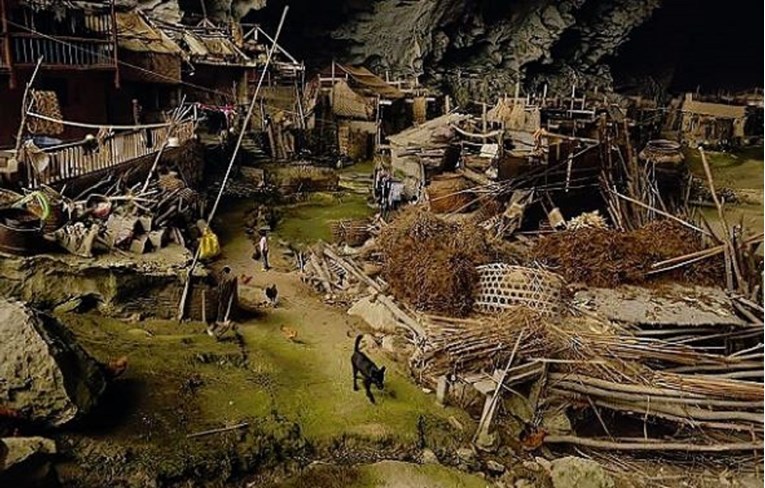 Во тешко пристапниот дел на кинеската провинција Гуичжоу постои пештера во која живее една цела заедница.
На 1800 метри надморска височина се наоѓа селото Зонгдонг, за кое се верува дека е единствената населба (населена цела година) што се наоѓа во внатрешноста на природна пештера.
До неодамна, до селото се доаѓаше само со пешачење, што им отежнуваше на жителите да обезбедат основни прехранбени производи. Селото, исто така, имаше и училиште, кое го посетуваа 186 ученици, но властите го затворија со образложение дека "Кина не е општество на пештерски луѓе". Од 2002 година, пештерата има електрична енергија, кошаркарски игралишта и се одгледуваат домашни животни, а има и домашни миленици.
Village inside a giant cave in Ziyun County, Guizhou Province #AmazingChina pic.twitter.com/v9RwsF0BJq

— People's Daily,China (@PDChina) September 18, 2018
Во меѓувреме, локалните жители кои ги нарекуваат последните кинески пештерски луѓе добија пат, а учениците се префрлени во интернат, за да не мора секојдневно да пешачат до најблиското училиште.
This school sits beneath a rocky overhang in Zhongdong, China and is believed to be the only cave school in the world. With 6 classes and 200 students, the school offers children from remote villages the chance of an education #schools #education pic.twitter.com/E2SnTWdTrC

— UCM Education (@ucmedu) July 22, 2018
Некои луѓе со текот на времето се иселија од пештерата, но таа сè уште е дом на 18 семејства, или околу сто луѓе. Поради туристичкиот потенцијал, оваа година беше најавено дека ќе добијат жичница, која треба да биде бесплатна за локалното население.