(Видео) ЕУ воведе санкции за Белорусија, мајката на киднапираниот новинар тврди дека тој се бори за животот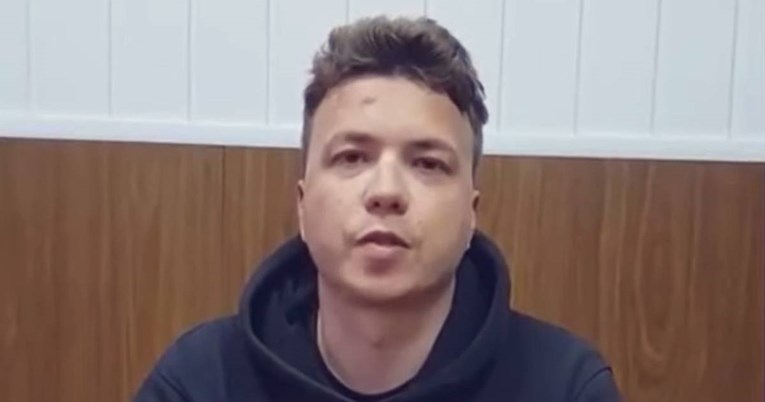 Европската Унија синоќа одлучи да воведе нови санкции кон Белорусија и да го затвори европскиот воздушен простор за авионите од таа земја откако Минск изврши принудно слетување на авионот на "Рајанер" за да го уапси опозицискиот новинар Роман Протасевич.
Според написите во светските медиуми, одлуката за нови санкции против Белорусија дојде зад затворени врати, тоа е многу брз и остар одговор на скандалозниот потег на белорускиот диктатор Александар Лукашенко, кој испрати борбен авион "миг" да го пресретне патничкиот авион во кој беше новинарот. Голем број европски лидери остро го осудија потегот на Белорусија, а некои го квалификуваа како киднапирање.
❗❗Raman Pratasevich, obviously beaten, says Lukashenka's thugs treat him "correctly" and "lawfully". He is in the Minsk Detention Center #1. Terrifying video. pic.twitter.com/d7Iuj9X4MD

— Franak Viačorka (@franakviacorka) May 24, 2021
Протасевич се појави на видео на социјалните мрежи, кое беше објавено и на државната телевизија. Во видеото, за кое не е познато каде е направено, тој рече дека стои зад минатогодишните протести и немири во Минск и дека соработува со властите во тој поглед. Тој исто така на видеото вели дека во затворот се однесувал добро и дека извештаите за срцеви проблеми од кои страдал биле лажни. Со оглед на тоа дека Протасевич, според другите патници на летот, бил уапсен насилно веднаш по слетувањето во Минск и е под контрола на белоруската полиција, многу е веројатно дека признанието било изнудено, пренесуваат медиумите.
Неговите сојузници веднаш реагираа тврдејќи дека изјавата ја дал под присила.
"Вака изгледа Роман кога е под психолошки и морален притисок. Барам итно ослободување на Роман и на сите политички затвореници", порача лидерот на белоруската опозиција, Светлана Тиханускаја, на "Твитер". Непосредно пред објавувањето на снимката неговата мајка рече дека Протасевич е во болница во Минск и дека неговата состојба е критична. Таа вели дека не може да ги потврди информациите што ги добила од здравствената служба, но потврди дека нејзиниот син има проблеми со срцето.
"Поради неговите проблеми со срцето, тој не беше однесен во војска и еднаш беше во состојба на прединфаркт. Ако му се случи нешто, може да добие срцев удар", рече таа.
Белорускиот претседател, Александар Лукашенко, се соочи со најголемиот предизвик во своето 27-годишно владеење кога избувнаа масовни протести по неговата контроверзна победа на минатогодишните претседателски избори. Европските лидери се заканија дека ќе го ограничат меѓународниот воздушен сообраќај над Белорусија, но потенцијално и копнениот сообраќај на земјата откако авион на "Рајанер" мораше да направи принудно слетување.
Европската комисија (ЕК) го покани белорускиот амбасадор на разговори.
©Makfax.com.mk Доколку преземете содржина од оваа страница, во целост сте се согласиле со нејзините Услови за користење.

ЕУ договори ублажување на рестрикциите за патувањата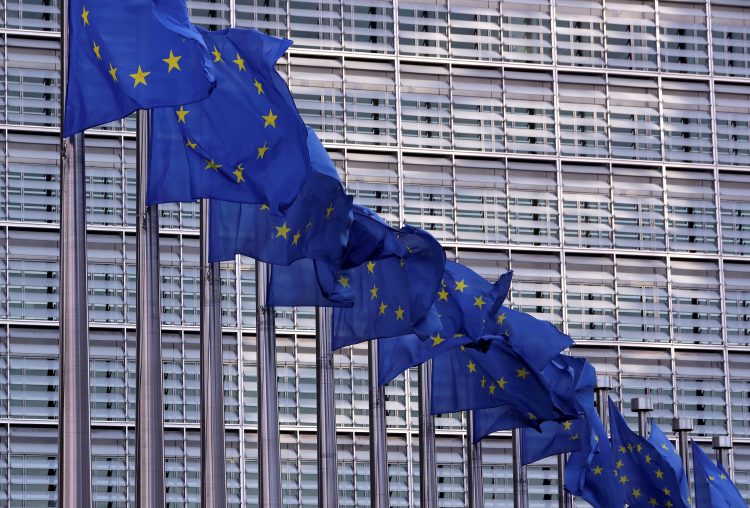 Земјите-членки на ЕУ се согласија да ги ублажат ограничувањата за патувања во текот на летото, а целосно вакцинираните туристи од ЕУ ќе бидат ослободени од карантин, додека списокот на европски региони од кои е безбедно да се патува ќе биде проширен, велат дипломатите.
Амбасадорите од 27. земји-членки на ЕУ го одобрија модифицираниот предлог на Европската комисија луѓето кои ја примиле последната доза на вакцина пред 14 дена или повеќе, да немаат ограничувања за патување во друга европска земја, изјавија тројца европски дипломати.
Ограничувањата за другите патници треба да се засноваат на епидемиолошката состојба во земјата од која патуваат.
Ревидираните упатства беа усвоени во време кога ЕУ воведува сертификати со кои се потврдува дали патникот е вакциниран или има стекнато имунитет по болест од Ковид, или тест негативен за коронавирус.
Системот треба да биде подготвен за имплементација на 1 јули, иако некои земји, воведоа сертификати порано.
Европскиот блок ќе ги олабави ограничувањата на зоните обележани со различни бои.
"Зелените" региони сега треба да имаат помалку од 25 случаи на 100.000 жители за 14 дена, а учеството на позитивните тестови е под 4 проценти.
Земјите-членки на ЕУ исто така ќе можат да ја повлечат "сопирачката за итни случаи" и да забранат влез на сите патници од регион каде што има зголемување на заразната варијанта на болеста.