(Видео) Чеси со коњи дојаваа на протест: "Стоп за ковид-тиранијата, ние не сме овци"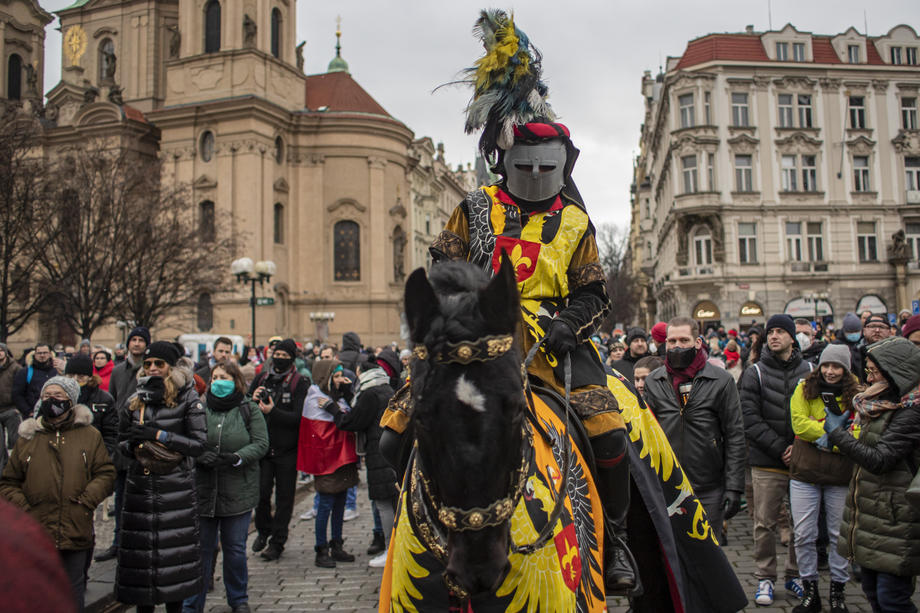 Повеќе од 2.000 Чеси, наместо дозволените максимум 100 луѓе, се собраа денес на стариот градски плоштад во центарот на Прага да протестираат против "ковид-тиранијата на чешката влада". Тие бараат да се отвори Чешка најдоцна до 23 јануари, санитарните мерки да бидат укинати и Чесите да започнат да живеат нормален живот.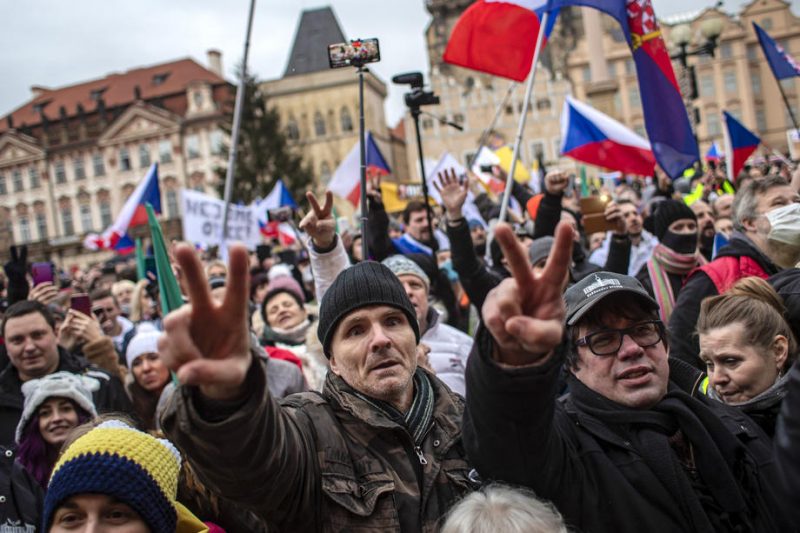 "Мерките против епидемијата воведени од оваа влада не функционираат и никогаш нема да успеат. Напротив, тие штетат на нас, на вас, на целата нација", рече Јиржи Јанешек во име на чешките угостители чии ресторани се затворени од есента.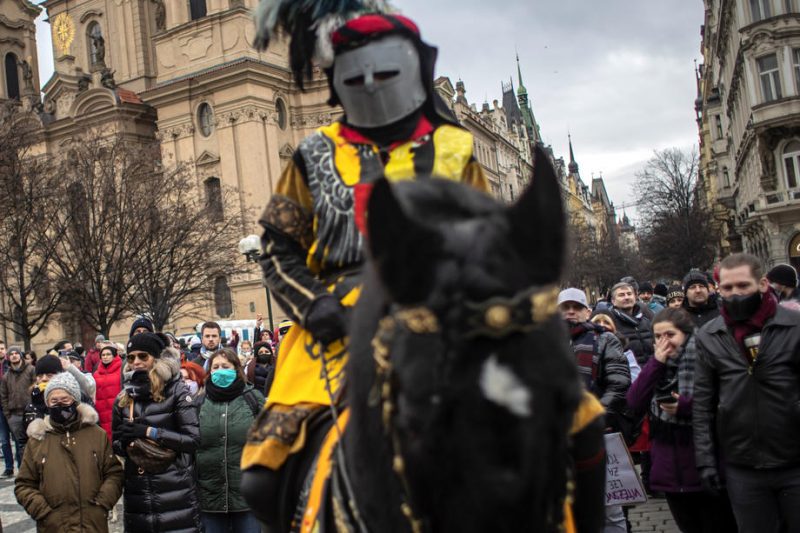 "На овие демонстрации, ќе го објавиме отворањето на Чешка. Ние нема да ги почитуваме владините мерки што не функционираат, туку напротив предизвикаа далеку пострашна пандемија на сиромаштија, невработеност, компании што пропаѓаат и недостаток на образование", рече Давид Биксадски, модератор на демонстрациите во центарот на Прага.
The demonstration "For Freedom and Responsibility" is taking place on the Old Town Square in #Prague.

"The government is not improving the situation, but making it worse," said one of the organizers. More than 6000 people had expressed interest in the event on Facebook. pic.twitter.com/uZlmhNtKI4

— Prague Morning (@PragueMorning) January 10, 2021
Голем дел од учесниците на протестот не носеа заштитни маски, но носеа транспаренти со пораки "Да го запреме тоталитаристичкиот систем во име на ковид", "Ние не сме овци", "Во понеделник на училиште" и слично.
©Makfax.com.mk Доколку преземете содржина од оваа страница, во целост сте се согласиле со нејзините Услови за користење.

Од денеска во германските маркети се продаваат брзи ковид тестови – пет теста за 25 евра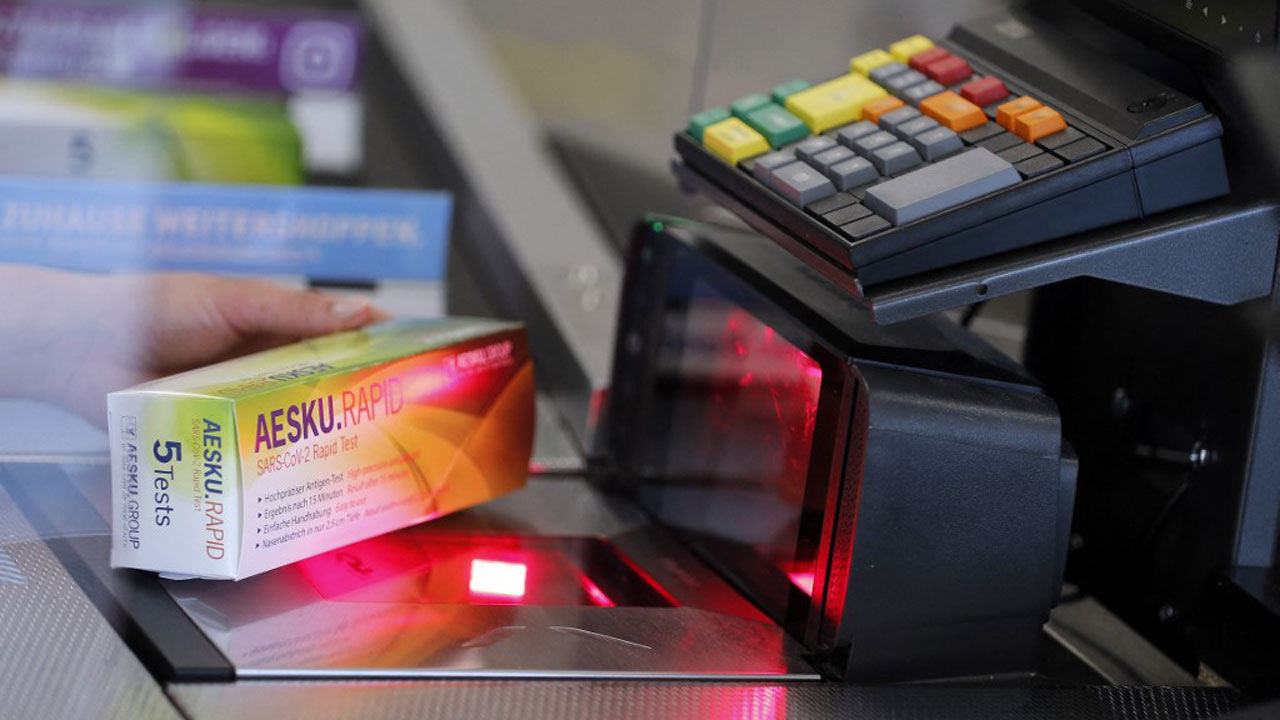 Германските малопродажни ланци "Алди Норд" и "Алди Суд" од денеска почнаа со продажба на антигенски тестови за Ковид-19. На купувачите ќе им биде дозволено да купат само едно пакување, со цел да се избегне гужва и што повеќе луѓе да имаат пристап до тестирање.
Кон крајот на февруари, Германскиот федерален институт за лекови и медицински помагала за првпат издаде специјални одобренија за само-тестирање на коронавирус. За сите три производи, примероците се земаат со бриз од предниот дел на носот. Во САД, ваквиот тест беше одобрен за употреба во декември.
Пакетот вклучува пет тестови за бриз од нос, по цена од околу 25 евра за пакување. Од понеделник ќе се продава во аптеките и другите супермаркети, вклучително и "ДМ".
Тоа е брз тест за антиген кој детектира коронавирусен протеин, за разлика од тестовите за ПЦР, кои бараат генетски материјал на вирусот. Веќе подолго време во аптеките се достапни брзи тестови за коронавирус во Германија и некои други земји, но само со лекарски рецепт и доплата. Продавниците низ Германија, како и "Лидл" и супермаркетите "Реве" и "Едека" објавија дека тестови за коронавирус ќе има и во нивните понуди.
Голем плус за новите брзи тестови е што примерокот може да се земе од предниот дел на носот, така што е прилично лесно да се направи и дома. Тестовите со ПЦР собираат материјал длабоко од носот или длабоко од грлото, за што е потребна поголема стручност.
За брзи тестови не е потребна дополнителна лабораториска опрема, тие се слични на тестовите за бременост. По 15-20 минути, тест лентите покажуваат дали пациентот е позитивен или негативен на коронавирус.