Албански мафијашки кум баран во Белгија за трговија со луѓе убиен во Скадар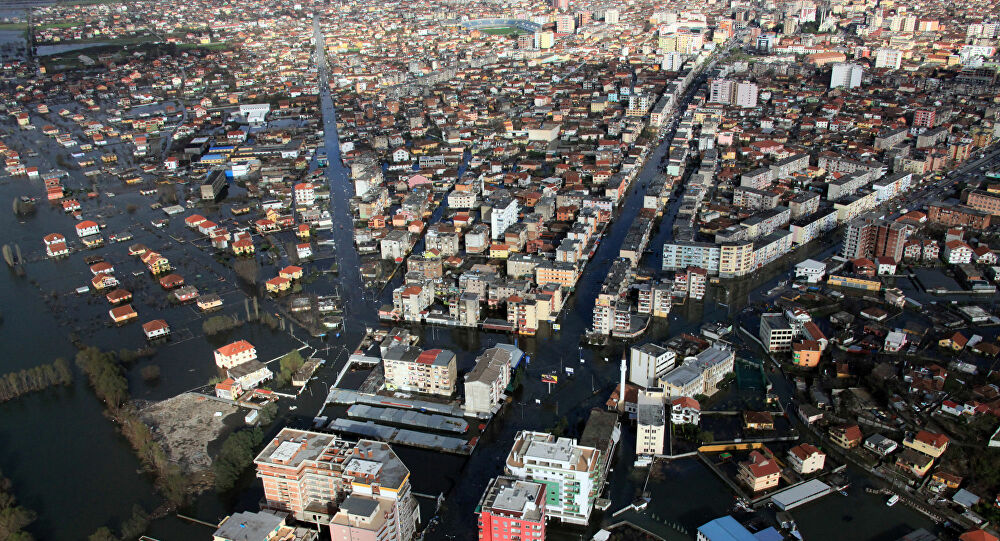 Еден од најистакнатите кумови во албанското подземје, Бардок Планај, е убиен од вооружени лица, кои од автоматското оружје "калашников" испукале 120 куршуми во неговиот "ренџ ровер", пренесува "Спутник".
Планај, познат како Кумбари, бил убиен во неделата на 4 април на патот кон Скадар во северна Албанија во близина на неговиот дом во предградието Добрач. На 46-годишниот Планај му се судеше во отсуство во Белгија за трговија со луѓе а наводно учествувал и во шверц на дрога.
Bardhok Pllanaj, described as the "Godfather" of Shkodra was killed on Sunday at 21:10 with a hail of bullets on the road Shkodra-Koplik in North of #Albania. The 46-year-old is a known name for Albanian justice, but also for Belgian justice for trafficking in human beings. pic.twitter.com/mANGb8iCad

— Muhamed Veliu (@MuhamedVeliu) April 5, 2021
Албански "Дејли њуз" соопшти дека атентаторите го следеле Планај, а потоа од тротоарот пукале во неговиот автомобил и избегале. Подоцна, автомобилот бил пронајден запален, а во него било оружјето од убиството.
Во 2014 година Планај беше осуден во Окружниот суд во Скадар за перење пари, фалсификување исправа и незаконска изградба на 10-катница со перени пари. Подоцна истата година, во заедничката акција на албанската и италијанската полиција Планај беше идентификуван како учесник во операција за шверц на дрога во лагуната Вилуни.
Ekskluzive/Vrasja e "kumbarit" të Shkodrës, Ora News siguron videon e ekzekutimit të Bardhok Pllanaj pic.twitter.com/FzT3cns4GE

— Ora News (@OraNewsRTV) April 5, 2021
Тој го избегнал апсењето и наводно се скрил во автомобилот на Марк Фроку, кој во тоа време бил пратеник во албанскиот парламент. Фроку, член на Демократската партија, негира дека го користел својот имунитет како пратеник за да го заштити Планај.
Во 2015 година беше објавено дека самиот Фроку бил осуден во отсуство за убиство на човек во Белгија. Фроку, кој во Белгија беше познат како Бесник Морина, секогаш го негира убиството на Александар Курти во близина на железничката станица во центарот на Брисел во март 1999 година.
​
©Makfax.com.mk Доколку преземете содржина од оваа страница, во целост сте се согласиле со нејзините Услови за користење.

Белград би можел да биде домаќин на самитот Бајден и Путин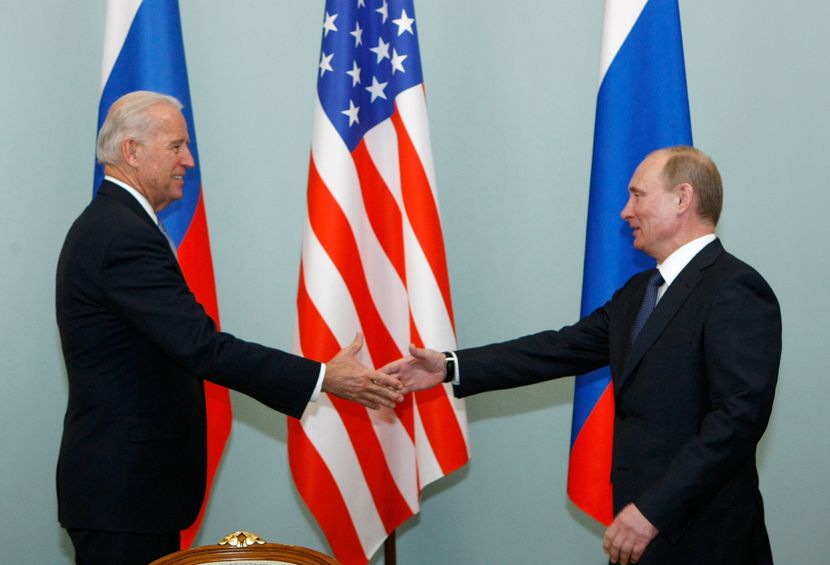 Прашањето дали Белград, како неутрален терен, може да биде домаќин на средбата меѓу рускиот претседател Владимир Путин и американскиот претседател Џо Бајден, го отворија руските медиуми.
" Ако барате навистина неутрална земја за овие преговори, се чини дека Србија е најпосакуваната опција", велат тие.
Иако Белград не се кандидираше за таа улога, како што забележуваат медиумите, тие не се сомневаат дека тоа би го сторил доколку има навестувања дека такво нешто е можно и со задоволство српските власти би пристапиле кон организација на ваков настан.
На прашањето какви се изгледите на Белград, поранешниот министер за надворешни работи, Владислав Јовановиќ, за "Спутник" изјави дека дошол и до идеја дека Белград може да биде домаќин кога слушнал дека треба да се одржи средба меѓу двајцата државници.
Тој вели дека ги фаворизира градовите како Виена, Женева и Хелсинки, бидејќи тие се доста етаблирани како неутрални места за средби со државници, но исто така додава дека Србија е најновиот пример за земја која навлезе во врвот на светскиот интерес во своите позитивни достигнувања.
" Во секој случај, ние ја имаме таа предност и може да се случи тоа да биде одлучувачко, бидејќи Финска, колку и да е неутрална, е политички усогласена со Западот, чии цели таа целосно ги поддржува ", вели Јовановиќ.
Во исто време, тој смета дека не може да се зборува недвосмислено за нејзината воена неутралност, иако не е членка на НАТО.
" Од друга страна, Србија е во центарот на Балканот, што е на некој начин меридијан што ги одделува геополитичките интереси на Америка и Русија. Едно време, државен секретар на САД рече дека Србија е на линија на огнот, што значи во чувствителна зона каде што се среќаваат интересите на двете големи сили, поради што можеби е поприродно државниците да се состануваат тука, а не во оние утврдени места како Виена. или Хелсинки ", посочува Јовановиќ.
Според него, тоа ќе придонесе за поголема љубопитност во светот и ќе биде пренесувано со големо внимание и интерес од страна на медиумите, но и од политиките. А тоа, како што нагласува Јовановиќ, е важно и затоа што би му дало првична сила на тој состанок на самитот, бидејќи светот очекува позитивен прв чекор од него, а не колапс, бидејќи зошто инаку би се сретнале.