(Видео) Поплави во Албанија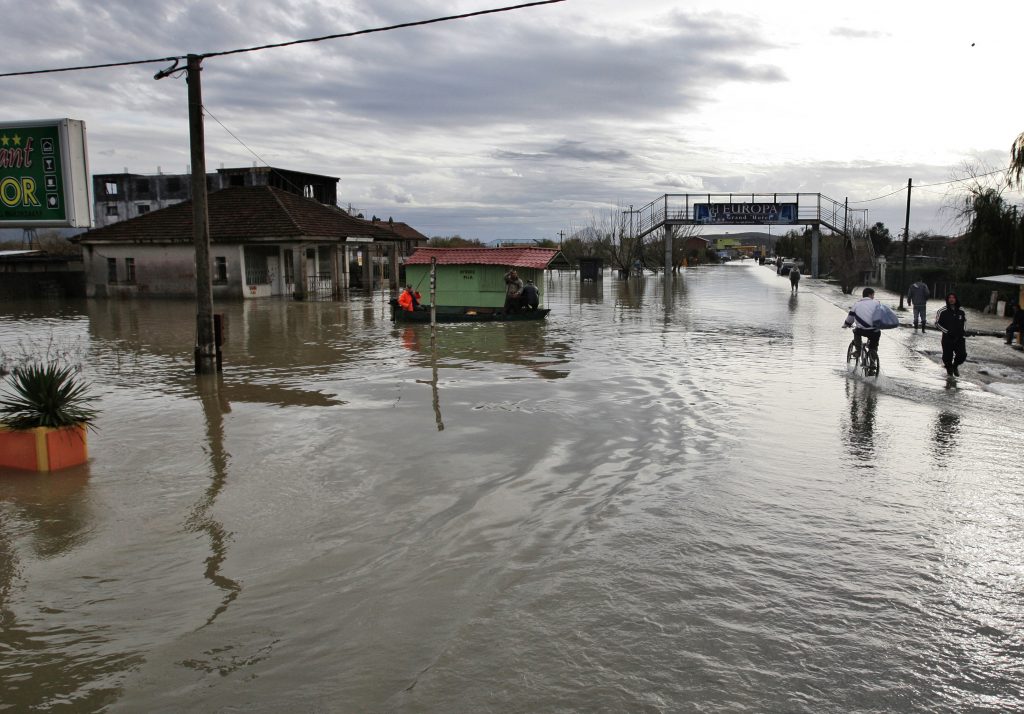 Обилните дождови предизвикаа поплави во Албанија, каде најтешка е состојбата во општина Скадар, каде беа поплавени 1.823 хектари земја.
Поплавен е и голем дел од земјоделските површини, а некои патишта се непроодни за ниски возила, пренесува порталот "Егзит".
Поради обилните дождови, наставата беше прекината во две училишта во Елбасан, бидејќи покривот падна на едното, а другото е крај реката, чие ниво се зголеми.
Нивото на другите реки исто така се зголеми, а некои општини останаа без електрична енергија.
Во моментов албанската војска ги снабдува со храна домаќинствата во северозападниот дел од земјата, кои се изолирани поради поплавите.
The area of Obot in #Shkodra has been ravaged by floods caused by heavy rains that swept #Albania over the last few days, as hectares of land have ended up under water pic.twitter.com/B2yBudIoV2

— Euronews Albania (@EuronewsAlbania) January 11, 2021
Најмалку 36 семејства се евакуирани.
Властите стравуваат дека поројните дождови би можеле да создадат поголеми проблеми.
©Makfax.com.mk Доколку преземете содржина од оваа страница, во целост сте се согласиле со нејзините Услови за користење.

Хрватка си ги убила трите малолетни деца во Австралија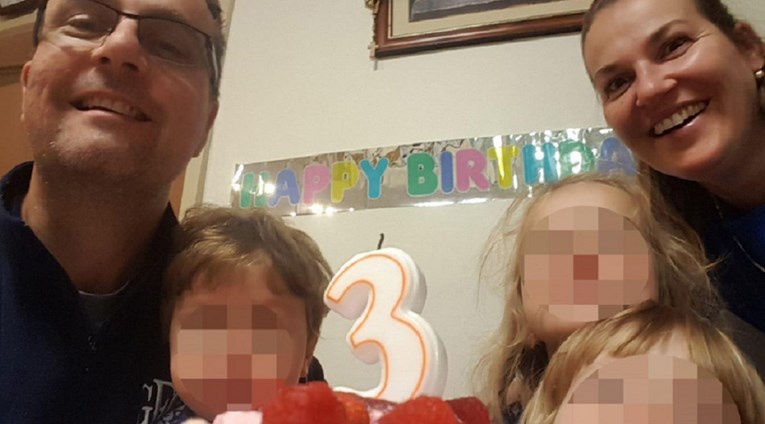 Австралискиот град Мелбурн го потресе во четвртокот страшна трагедија во која мајка со хрватски корени ги убила трите деца, а потоа и себе.
Телата на Кети Периновиќ и нејзините две ќерки Клер (7) и Ана (5) и синот Метју (5) биле пронајдени во нивниот дом во Туламарин, предградие на северот на Мелбурн. Телата ги пронашол нејзиниот сопруг Томислав (48). Повикал служби за итни случаи, полицијата го испрашувала, а потоа бил ослободен, пишува Индекс.
Заклучокот од прелиминарната полициска истрага е дека мајката ги убила трите деца, а потоа и самата. Австралиските медиуми пишуваат дека тоа го сторила со нож, но засега нема полициска потврда.
И, додека полицијата ги испитува деталните околности на случајот, соседите едвај се помируваат со трагедијата што го снајде Туламарин, предградие северно од Мелбурн.
На помалку од 24 часа пред шокантниот настан, 42-годишната Периновиќ им дала на своите соседи кеса со сливи.
Нејзиниот сосед Даниел Шембри и' заблагодарил, и таа му рекла "збогум", пренесува NCA Newswire. Периновиќ биле омилени меѓу соседите, а соседството во кое живееле било тивко.
Шембри вели дека бил во дворот на Периновиќ во средата попладне. Тој и' заблагодарил на Кети за сливите, а потоа таа му возвратила на поздравот. Шембри раскажува дека само два дена претходно го слушнал џагорот на децата кои играле во базенот.
"Тие се забавуваа, слушавме врескање", се присетува Шембри.
Семејната пријателка Мари Гроувс изјави дека последен пат ги видела Кети и децата во ноември.
"На крајот на ноември и' реков да дојде на роденденската забава на ќерка ми со децата. Таа беше таму многу кратко, нејзините две постари ќерки беа многу слични на моите ќерки, тие разговараа и се смееја, тие беа убави деца. Тој ден ми се чинеше дека беше малку повлечена, што беше невообичаено. Можеби тоа беше знак?", рече Гроувс.
Таа вели дека не го познавала добро нејзиниот сопруг Томислав затоа што тој работел цело време.
Еден родител, кој се вратил од патување во средата околу четири часот наутро, за Хералд Сан изјавил дека ги видел Периновиќ како заминуваат кај сосед по име Фреди. Ништо не му изгледало чудно во тој момент.
Понатаму, една млада мајка, која живее во близина, за Хералд Сан изјавила дека во четвртокот наутро, кога се враќала од утринското кафе, слушнала исклучително силен извик од улицата Бургес, улицата каде што имаат куќа Периновиќ. Таа сега е убедена дека станува збор за Периновиќ. Околу половина час подоцна, се сеќава таа, слушнала сирени.
Оградата пред куќата каде се случила страшната трагедија сега е расфрлена со писма, цртежи, играчки, цвеќиња и свеќи од родители и деца од соседството.
Еден сосед ја опишал Кети Периновиќ како пријателска и пристојна личност, некој што секогаш се поздравувал.
"Скршен сум, се случи толку близу до мојот дом, овие луѓе минуваа време во мојата куќа", рече еден сосед и додаде: "Моите деца ги сакаа нивните. Што треба да им кажам на моите деца сега?"
Некои соседи за австралиски 7NEWS изјавија дека Кети не била своја минатите месеци. Се повлекла за време на карантинот наметнат поради коронавирусот и страдала од депресија. Но, засега, ова се само шпекулации за кои нема официјална потврда, пишува Индекс.