(Видео) Тројца работници повредени во експлозијата во фабриката во Чачак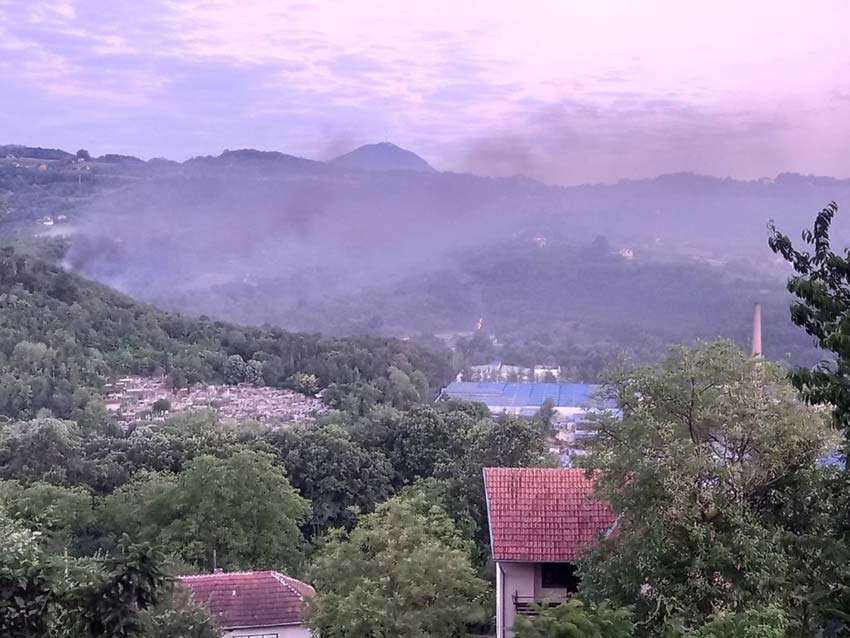 Тројца работници се полесно повредени, а еден е задржан на одделение за интензивна нега на лекување, по вчерашните низа експлозии во фабриката "Слобода" во Чачак, пренесуваат српските медиуми.
Евакуирани се околу 350 лица кои живеат во близина на фабриката. Во текот на ноќта беше изгаснат пожарот, по што дел од евакуираните се вратија во своите домови.
Explosions rocked the plant of Serbian ammunition manufacturer Sloboda in the city of Cacak. pic.twitter.com/ocniJcfipy

— Никола Миковић / Nikola Mikovic (@nikola_mikovic) June 19, 2021
Според првите податоци, синоќешната детонација предизвикала пожар надвор од кругот на фабриката на две места.
Детонацијата ги искрши прозорците во еден погон на фабриката, при што тројца работници се здобиле со исеченици.
Ноќта мина без нови детонации и инциденти, а беспилотни летала го надлетуваа кругот на фабриката.
©Makfax.com.mk Доколку преземете содржина од оваа страница, во целост сте се согласиле со нејзините Услови за користење.

ЕУ испраќа авиони, хеликоптери и пожарникари во Македонија, Албанија, Италија и во Грција за да ги изгаснат пожарите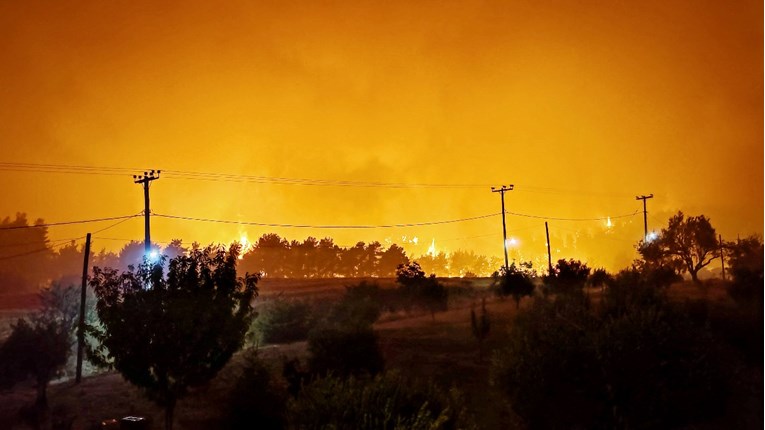 Европската комисија денеска објави дека испратила авиони, хеликоптери и противпожарни екипи во Италија, Грција, Албанија и во Северна Македонија за да им помогнат на тие земји да ги изгаснат шумските пожари.
Двајца Канаѓани од Франција беа испратени во погодените области во Италија, се вели во соопштението на европското извршно тело, пренесуваат регионалните медиуми. Во него се додава дека два противпожарни авиона од Кипар ѝ помагаат на Грција, а противпожарната бригада го гасне пожарот на земја.
Два хеликоптера беа испратени за помош на операциите во Албанија од страна на Чешка и Холандија, а Словенија испрати тим од 45 пожарникари во Северна Македонија. Помошта е испратена според системот за цивилна заштита на ЕУ и Комисијата сноси најмалку 75 % од трошоците за транспорт.
"Работиме 24 часа на ден за да испратиме помош додека беснеат пожарите во Европа", коментира еврокомесарот за управување со кризи, Јанез Ленарчиќ, заблагодарувајќи им се на земјите што испратија помош.
"Цивилната заштита на ЕУ осигурува дека нашите механизми за гаснење пожар се користат во потполност. Ова е одличен пример за солидарност на ЕУ кога ќе се појави потреба", рече тој.
ЕУ оваа недела испрати три противпожарни авиони во Турција, која беше погодена од најтешките пожари во последната деценија. Овие пожари, во кои загинаа осум луѓе, уништија шуми, полиња и населени области по должината на брегот.
Во Грција, која пред една недела беше погодена од најлошиот топлотен бран во последните 30 години, пожарникарите се бореа со повеќе пожари вклучувајќи го и големиот пожар северно од Атина, од кој околу 300 луѓе беа евакуирани во вторникот вечерта.
Во Албанија едно лице го загуби животот во шумски пожар на југот на земјата во вторникот, каде што пожарникарите и армијата се борат со десетици пожари.