Грчка веб-страница им се заканила на турски новинари на островот Мегисти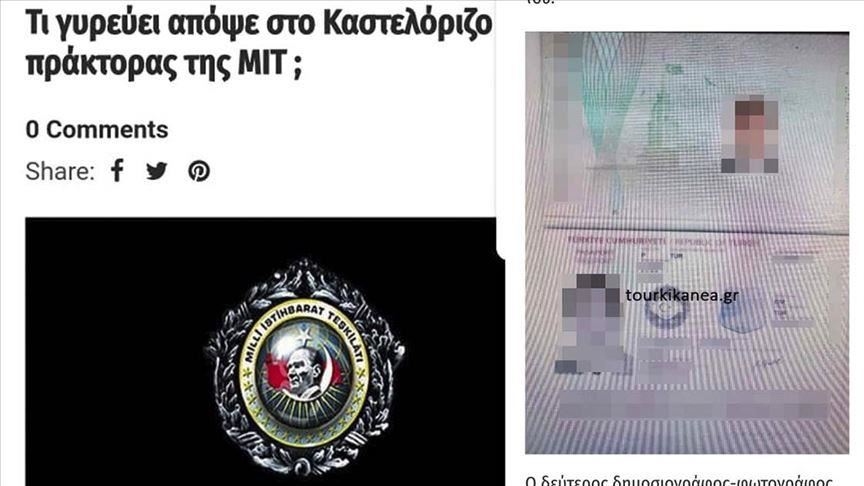 Грчка веб-страница, позната по антитурската реторика, им се заканила на новинари на турската новинска агенција "Анадолија" кои отпатувале на грчкиот остров Мегисти (Кастелоризо) за да ги следат неодамнешните настани таму, откако од властите ги добила податоците од нивните пасоши, пренесува "Дејли Сабах".
Претставникот на "Анадолија" во Атина, Тевфик Дурул, и фоторепортерот Ајхан Мехмет патувале со авион од Атина до Родос, а на островот пристигнале со брод. Грчката веб-страница Tourkikanea.gr објавила провокативен едиторијал неколку часа по нивното пристигнување.
"Зошто им дозволуваме на турските шпиони од Националната разузнавачка агенција (МИТ) да одат во Мегисти? Зошто им дозволуваме да стапнат на островот? Нели сме свесни што се обидуваат да направат овие шпиони на МИТ? Се надеваме дека властите ќе го сторат она што е потребно?", објави грчката веб-страница.
На веб-страницата е објавена и фотографија од пасошот на Дурул, копија која би требало да ја имаат само грчките власти и да не ја споделуваат со никого.
Се очекува објаснување од грчките власти за тоа како веб-страницата успеала да дојде до фотографијата од пасошот бидејќи Дурул не ја покажал никому освен на властите за време на неговите патувања до Атина и Мегисти.
Веб-страницата на провокативен начин објавила информации и за местото на раѓање на Мехмет.
"Таргетирањето на двајцата новинари кои заминаа на островот за да информираат од терен претставува тежок удар врз слободата на печатот", изјави Шенол Казанџи, генералниот директор на"Анадолија".
Осудувајќи го ваквиот провокативен едиторијал, Казанџи нагласи дека новинарите на "Анадолија" внимателно ја следат агендата и развојот на настаните на Мегисти како и во секој друг дел од светот.
"Грчките власти треба да обезбедат безбедна работна средина за новинарите. Очекуваме објаснување и извинување од страна на администрацијата на Атина за тоа како информации за идентитетот и пасошот на нашите новинари, кои би требало да бидат во рацете на грчките власти, протекоа во јавност ", изјави тој.
My message to Greece is as follows: You will pay the price if those Turkish reporters come in harm's way.
Nobody can silence Anadolu Agency, whose staff work in the most hostile environments, through threats, intimidation or the publication of their personal information.

— Fahrettin Altun (@fahrettinaltun) September 2, 2020
"Скапо ќе платите ако овие турски новинари на кој било начин се најдат во некаква опасност. Никој не може да ја замолчи агенцијата "Анадолија", чиј персонал работи во средини кои не се безбедни, трпи закани, заплашување или објавување на нивните лични податоци", објави на Твитер, Фахретин Алтун, шефот на Одделот за комуникации при турското Претседателство.
"Ги осудуваме напорите на грчките власти за поттикнување насилство преку фашистичка веб-страница, насочена кон новинарите на "Анадолија" во Мегисти. Треба е да се напомене дека грчките новинари работат слободно во Турција, на која ЕУ сака да ѝ држи предавања за слободата на медиумите, додека Грција, како членка на ЕУ, се однесува како мафијашка земја", додаде Алтун.
Според неодамнешните медиумски извештаи, грчките власти распоредиле воени елементи на островот Мегисти. Турција го осуди потегот, потсетувајќи дека островот има демилитализиран статус уште од Париските мировни договори во 1947 година.
©Makfax.com.mk Доколку преземете содржина од оваа страница, во целост сте се согласиле со нејзините Услови за користење.

(Видео) Пронајдена трета жртва по ураганот во Грција, маж загинал кога врз него паднал покрив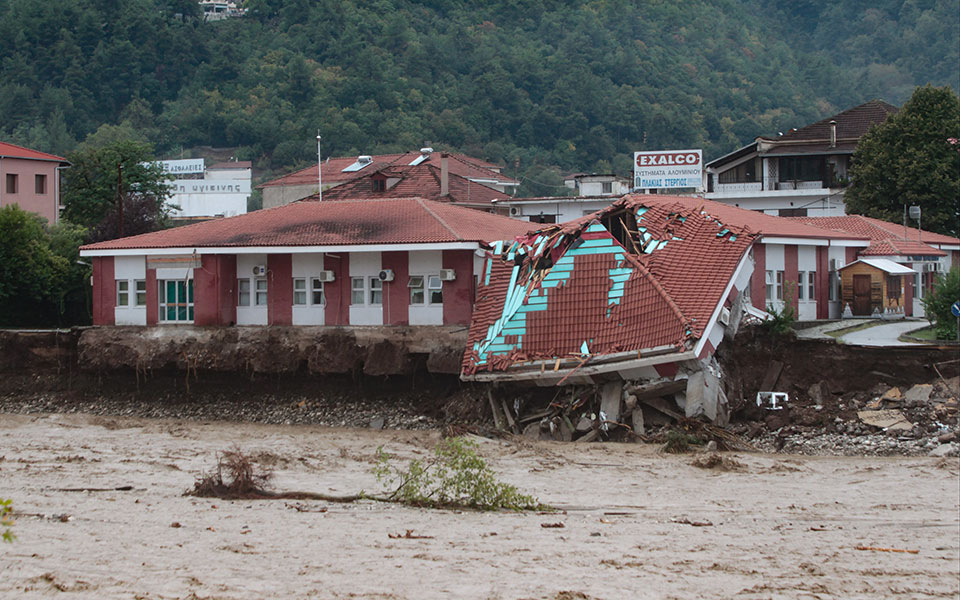 Ураганот Јанош, кој ја погоди Грција, ја однесе и третата жртва во Тесалија во централниот дел на земјата, објавија денеска властите.
Жртвата е постар човек кој загинал кога покривoт од неговата куќа паднал врз него, пренесува Катимерини.
Во грчкото село Асос во Кефалонија, речиси ништо не останало недопрено.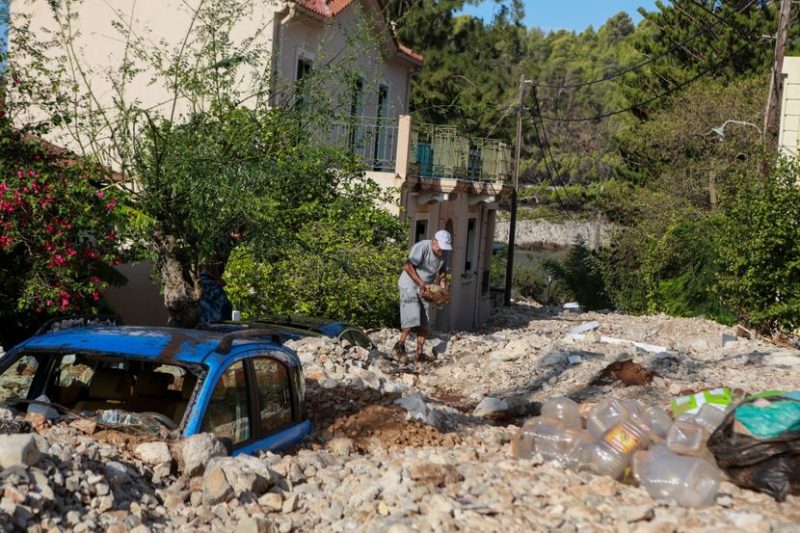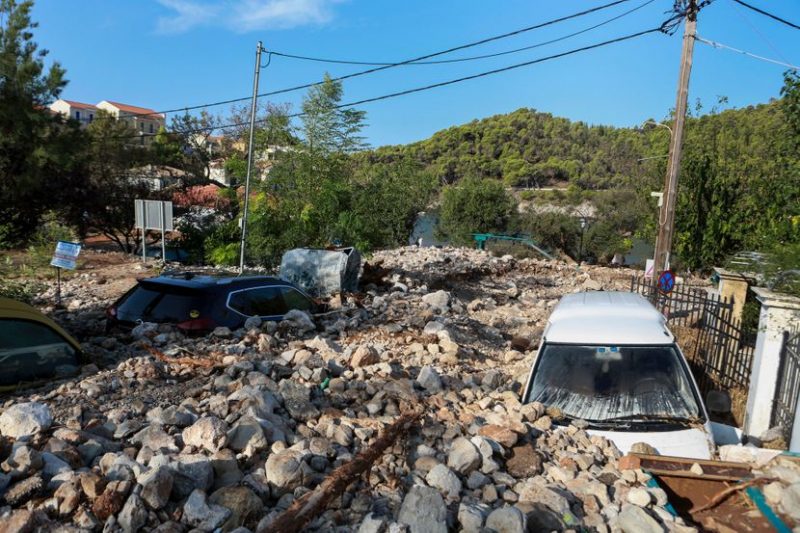 Рекордни количини на дожд паднаа и во градот Хераклион на Крит, што доведе до затворање на мостовите.
Поголемиот дел од улиците во градот се поплавени, а речиси сите локали се под вода.
"Водата носи сè. Во овој момент не е безбедно да се биде надвор. Многу улици се непроодни поради дождовите", сведочат локалните жители.
Претходно, вчера беше потврдена смртта на две лица, а уште две се водат за исчезнати.
Спасувачите добија стотици повици од жителите чии куќи и продавници беа поплавени.
Како што се наведува, ураганот ќе се одрази и на економијата, бидејќи голем број земјоделци останале без производи.
Ураганот Јанос го погоди западниот брег на Грција во петокот, соборувајќи дрвја и предизвикувајќи поплави и прекини во снабдувањето со електрична енергија, а во саботата стигна до централниот дел на земјата.