Навредливи графити испишани на црквата Христос Спасителот во Приштина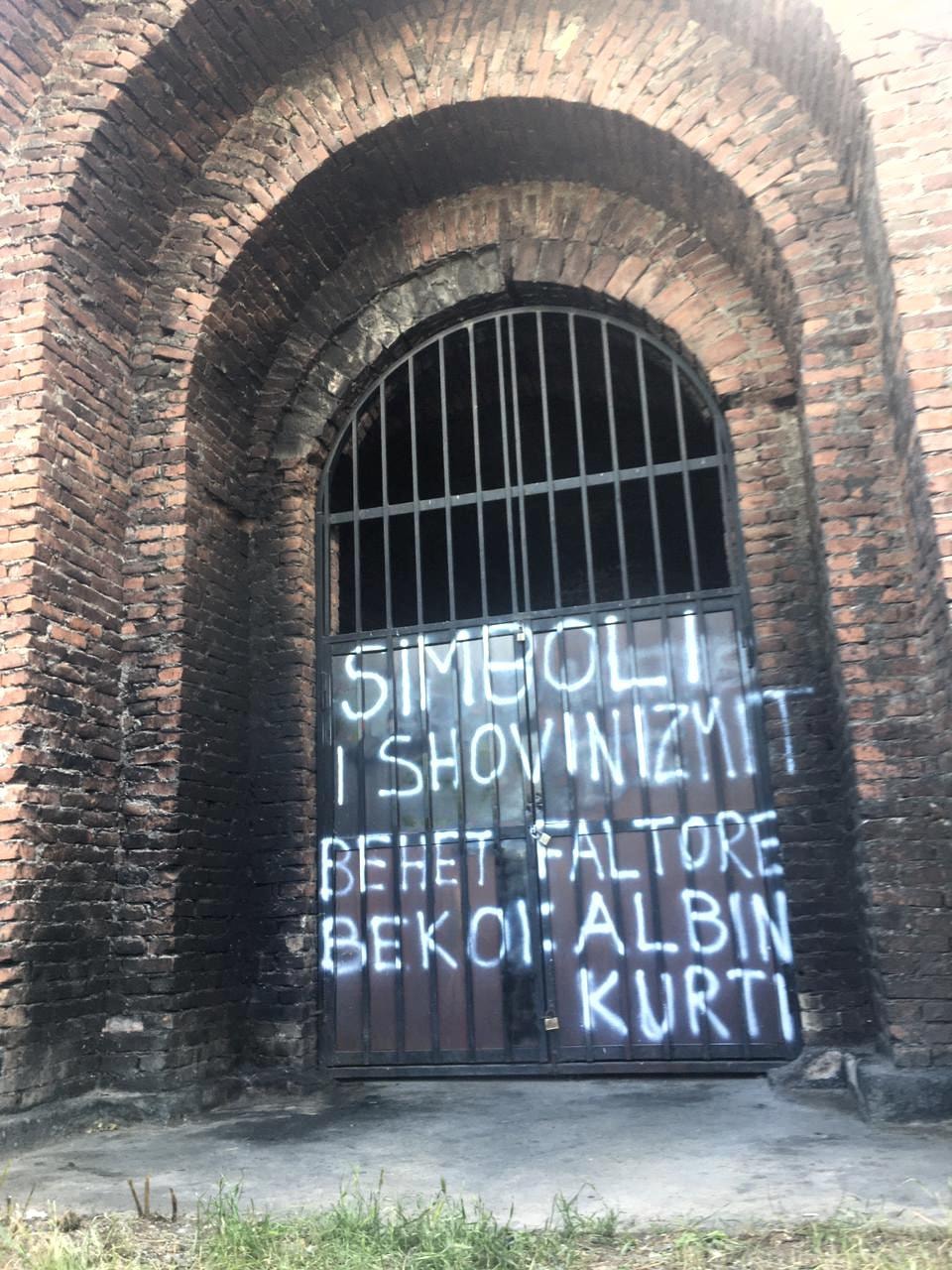 Членовите на Социјалдемократската партија на Косово напишаа навредливи пораки на sидовите и вратите на црквата Христос Спасител во Приштина. Ова следи по вчерашната литургија што се одржа во таа црква.
"Симболот на шовинизмот станува свет со благослов на Албин Курти", напишано е на вратата и на страната на црквата.
Рашко-призренската Епархија на Српската православна црква објави дека се служела литургија на празникот Вознесение Господово – Денот на Спасителот, за прв пат од 1998 година, во црквата Христос Спасител во центарот на Приштина.
Како што објави епископијата, литургијата ја одржал владиката Теодосије.
Универзитетот во Приштина објави дека ќе ги преземе сите неопходни правни активности со цел универзитетскиот кампус да ги ослободи сите дивоизградени објекти.
'#Jesus hates #Serbs' – told this is freshly sprayed #graffiti on the unfinished #Serbian #Orthodox church in #Pristina following today's liturgy, which I understand was the first since 1998. #Kosovo pic.twitter.com/snFZmZkRIc

— Ian Bancroft (@bancroftian) June 10, 2021
Писателот Јан Банкрофт објави денеска на Твитер дека по литургијата во недовршената црква Христос Спасител во Приштина, се појавил графит на англиски јазик: "Исус ги мрази Србите".
©Makfax.com.mk Доколку преземете содржина од оваа страница, во целост сте се согласиле со нејзините Услови за користење.

Џамбаски: Македонија е бугарска, од двете страни на границата Деве Баир живее една нација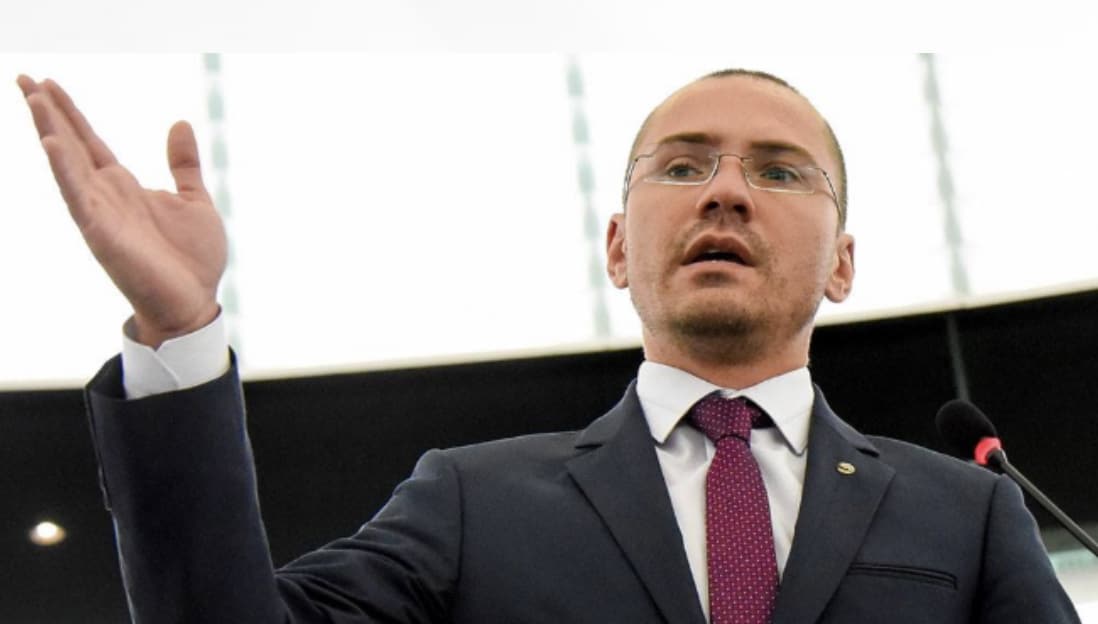 Една нација живее на двете страни од границата Деве Баир, а тоа е бугарската, ова го напиша бугарскиот европратеник, Ангел Џамбаски, посочувајќи дека нема две нации или два народи. Според него, посетата на премиерот Зоран Заев на Бугарија без покана, е за да ја понижи нивната земја.
" Јас сум во градот Гоце Делчев, чие старо име е Неврокоп, пред споменикот на Георги Николов Делчев. Тука сум да објаснам категорично неколку факти кои станаа јасни по непоканeтата посета на премиерот на РСМ, Зоран Заев. Со месеци, овој човек формира коалиции против Бугарија во Западна Европа. Тој се обидуваше да ја понижи нашата земја, да бара сојузници за да изврши притисок врз Бугарија и да ја натера да ја смени својата фер позиција во врска со почетокот на преговорите за членство во ЕУ. Заев дојде во Софија да побара отстапки и да се обиде да ги прикрие грешките што ги направил предизвикани од неговиот нечесен став", напиша Џамбаски.
Тој смета дека политичките противници во Бугарија сакаат да направат национално предавство.
" Уште по необјасниво и нејасно е однесувањето на т.н. демократи од 'Демократска Бугарија', кои на секој начин се обидуваат да им докажат на своите плаќачи од голем број западни амбасади и да извршат национално предавство. Ова треба да се знае. Скоро не остана бугарска политичка сила, освен нас, за заштита на бугарскиот државен интерес. Едно нешто мора да биде јасно: кој и да попушти и изврши национално предавство, веднаш ќе биде казнет од бугарскиот народ. Македонија е една, таа е бугарска и од двете страни на вештачката граница живее една нација. Да живее Бугарија! Да живее нашата обединета Татковина!", додаде европратеникот.