Харадинај: Привремено ги укинуваме царините со меѓународна гаранција за конечен договор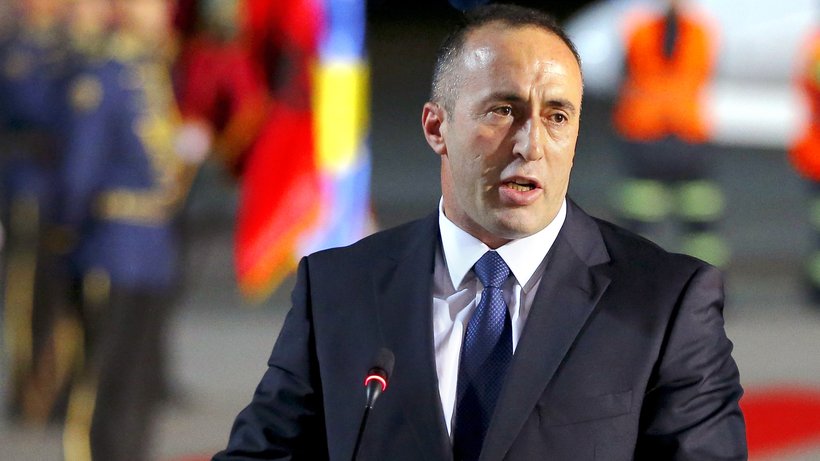 Косовскиот премиер, Рамуш Харадинај, изјави дека косовската влада привремено ќе ја суспендира царината од 100 отсто, за производи од Србија и Босна и Херцеговина, само доколку постои меѓународната гаранција за конечен договор што ќе резултира со реципрочно признавање.
"Сè додека имаме само неплодни сугестии за состаноците за дијалогот, без цел и јасни рокови, без договор и меѓународна гаранција, дека потпишаниот финален договор ќе резултира со признавање, царината останува на сила", напиша Харадинај на "Фејсбук".
"Длабоко сум убеден во можноста за постигнување сеопфатен законски обврзувачки договор со Србија, кој ќе резултира со признавање. Ние интензивно работиме на една конечна, финална спогодба, при што ја изготвивме и Големата книга со поглавја и драфтот на тој договор. Сета таа содржина ја развивме со цел да се осигураме дека кога ќе седнеме со Србија ќе имаме цврста материја, со факти и аргументи", порача Харадинај.
Тој смета дека воведувањето на царината кон српските производи нема за цел одолговлекување на постигнувањето договор со Србија."Напротив, Владата на Косово би ја укинала привремено царината, но единствено по меѓународна гаранција дека ќе седнеме и ќе потпишеме конечен договор, кој ќе резултира со меѓусебно признавање", порача Харадинај, појаснувајќи дека тоа би значело дека постои материјал написмено, кој во принцип го гарантира потпишувањето конечен договор меѓу двете држави.
©Makfax.com.mk Доколку преземете содржина од оваа страница, во целост сте се согласиле со нејзините Услови за користење.

(Видео) Во туристичкиот слоган на Албанија вметната референца од филмот "96 часа"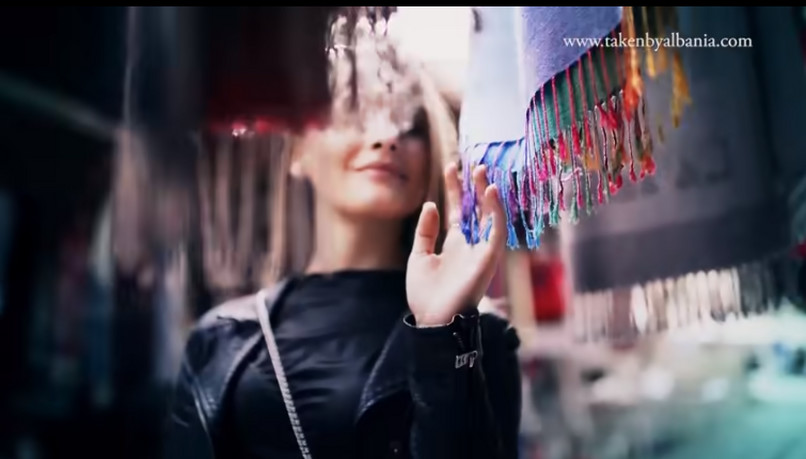 Во слоганот на албанската туристичка агенција Be taken by Albania многумина ја препознаа референцата од филмот "96 часа" (Taken), во кој Лијам Нисон го толкува поранешниот агент на ЦИА, чија ќерка е киднапирана од албанските трговци на луѓе.
Албанците не само што упатуваат на филмот намерно, туку преку видео му се обратија директно на Нисон, кој беше поканет да ја посети нивната земја. На снимката му објаснуваат на Нисон што сè ќе го маѓепса (игра на зборови – taken by Albania) во Албанија, а меѓу другите, му се обрати и министерот за туризам.
In possibly the best state-sponsored troll of the decade, Albania has unveiled a new tourism slogan: "Get TAKEN By Albania."

Reminder: The TAKEN movie franchise starring Liam Neeson features Albanian gangsters as the villains. The tourism website even addresses Neeson directly. pic.twitter.com/d1lVlfvm6T

— AnimeUproar (@AnimeUproar) March 16, 2019
Во кампањата признаа дека се свесни оти Албанија во популарната култура е прикажана како рај за бандити, криминалци и мафијаши, но наведуваат дека тоа е сосема неточно.
Albania thought is was funny to promote itself with the movie Taken (in which women get sex trafficed by Albanians & where Albania is shown as a mafia safehold). It backfired in a spectacular way & put the focus back on AL struggle to fight organized crime https://t.co/yL8ifeUIeu

— Vincent Triest (@VincentTriest) March 16, 2019
Албанија е опишана како прекрасно и неверојатно безбедно место за посета и живеење. "Затоа и ја почнавме оваа кампања со цел лично да го поканиме познатиот актер од филмот, г. Лијам Нисон", објаснија тие.
I appreciate that they have a sense of humour about this #takenbyalbania https://t.co/TIgP3Euhqw

— Kaltrina (@Bylykbashi) March 16, 2019
На социјалните мрежи реакциите беа поделени. И додека некои забележаа дека го ценат нивното чувство за хумор, други не можеа да поверуваат дека ова е навистина официјално туристичко рекламирање на земјата.