(Видео) Напаѓач пукаше во хор пред црква во Њујорк, полицијата го застрела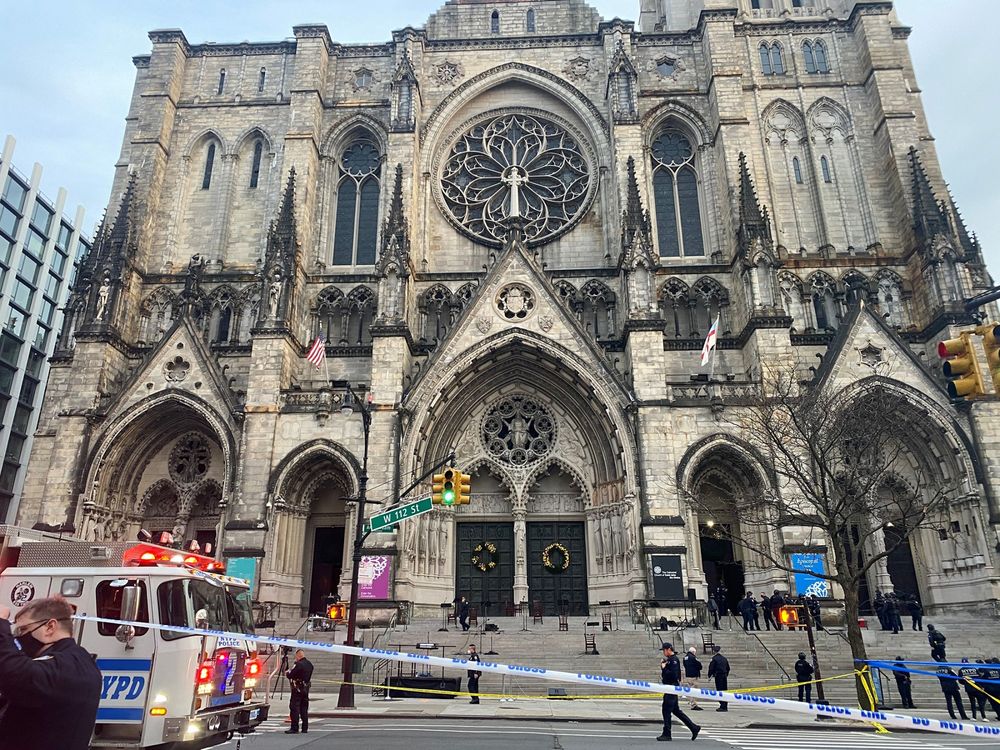 Напаѓач пукаше со огнено оружје во хор за време на настап пред црква во Њујорк, по што полицијата го застрела.
Shooting Incident – Manhattan Ny W 112 St and Amsterdam Ave at the Cathedral Church. 1 Shooter on scaffolding actively firing on police. Shooter neutralized no civilian or LEO injuries reported. pic.twitter.com/T3meZfEXm7

— The J News (@TheJNews) December 13, 2020
Неколку часа по инцидентот, напаѓачот им подлегнал на повредите. Од полицијата во Њујорк соопштија дека напаѓачот отворил оган пред катедралата во Менхетн, додека на нејзините скали настапувал хор , пренесува "Њујорк пост".
A gunman opened fire at an outdoor choir performance on the steps of the Cathedral Church of St. John the Divine in New York City's Upper West Side on Sunday, and was himself shot and wounded by police. https://t.co/MiBECkfWSJ pic.twitter.com/GQesgyZaO5

— Atlantide (@Atlantide4world) December 13, 2020
Тој пукал во воздух и кон полицијата, но никого не повредил, според "Ројтерс". Осомничениот бил ранет од полициски службеник и тој бил пренесен во локалната болница каде што починал.
Man shot by police after shooting at the Cathedral Church of Saint John in #Manhattan , New York. Shooting occurred at the end of a Christmas choral concert. No reports of civilians or police injured.pic.twitter.com/2uQiJc08JL

— Shark NewsWires (@SharkNewsWires) December 13, 2020
Пукањето се случи за време на бесплатната божиќна претстава на скалите на историската црква, што ја одржа хорот на катедралата. Настанот беше првиот јавен настан на таа црква откако пандемијата на коронавирус го погоди Големото Јаболко", наведува агенцијата.
©Makfax.com.mk Доколку преземете содржина од оваа страница, во целост сте се согласиле со нејзините Услови за користење.

(Видео) Медицински сестри во ковид-болница во Хрватска играат оро и се веселат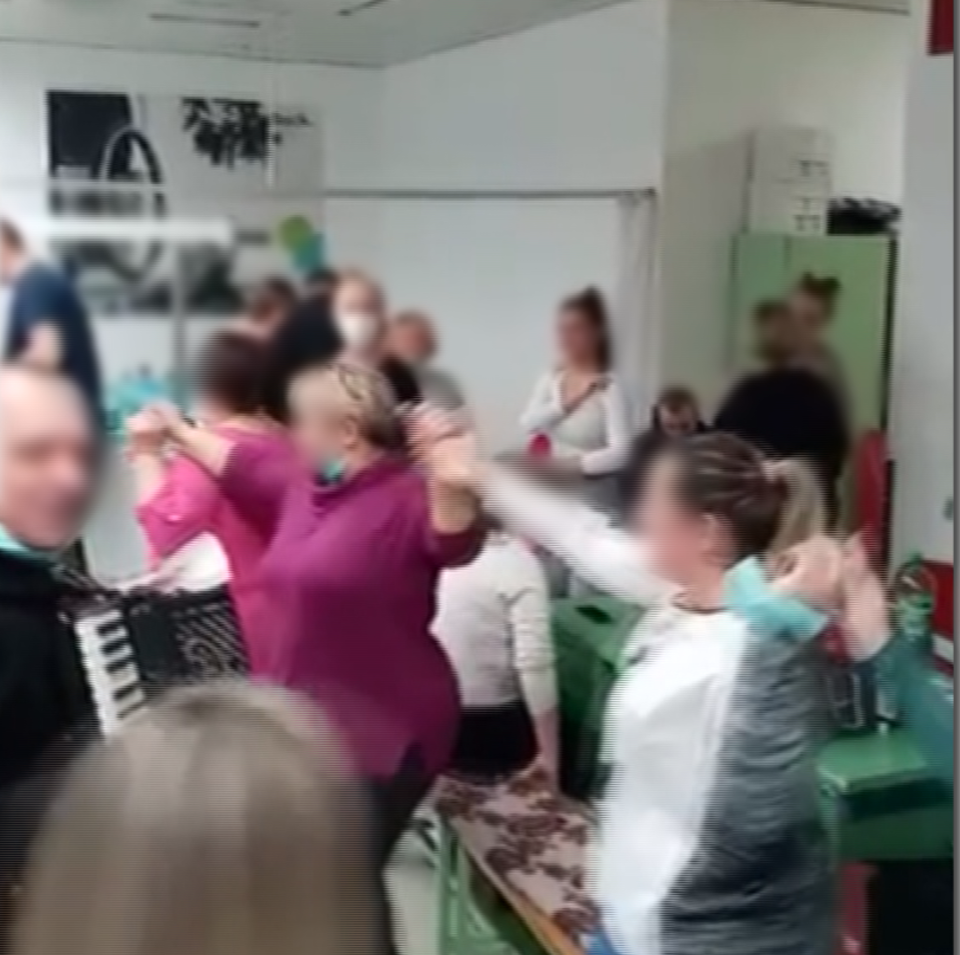 На интернет се појави скандалозна снимка на која се гледа како медицински сестри играат и се веселат со жива музика во најголемата ковид-болница во Хрватска.
Снимката ја објави РТЛ. Како што наведуваат хрватските медиуми, веселбата се случила на почетокот на овој месец, а била доставена до РТЛ од вработена во болницата.
На прославата се присутни медицински сестри и помошен персонал, кои пејат и играат со жива музика, без да се придржуваат до епидемиолошките мерки, без физичка дистанца и без маски.
На снимката се гледа и хармоника наредена со пари.
Тоа ги налути дел од нивните колеги во болницата во Дубрава. Една од нив вели дека во преку 20 години работен стаж не доживеала вакво нешто.
"Во вакви ситуации се срамам што сум медицинска сестра. Во 20 години стаж ова не сум го доживеала. Непочитувањето на епидемиолошките мерки, алкохол, тамбури, песни и игри. И сето тоа во просторот на болницата во режија на вработените. Не знам кој дозволил бенд во болницата и дали знаел за тоа, но очекувам санкции за актерите на овој настан. Мислам дека со ова се фрли грда слика на останатите вработени, кои си ја работат својата работа како што треба. Време е да се одговара за тоа и да се спречат вакви настани во иднина. Се бориме против вирусот а сами го шириме. Лута сум и разочарана", напиша една сестра.
Директорот на болницата, Ивица Лукшиќ, рече дека не е запознаен со случајот.
"За првпат го гледам видеото и изненаден сум. Изненаден сум, но мора да знаете дека луѓето работат напорно во болницата и дека морам да ги видам сите околности што доведоа до тоа", рече тој.
Засега е непознато колку вработени дежурале да се грижат за пациентите во времето на оваа забава, а колку останале по завршувањето на нивната работа. Не е познато која е причината за прославата.