(Видео) Трамп: Ќе ја напуштам Белата куќа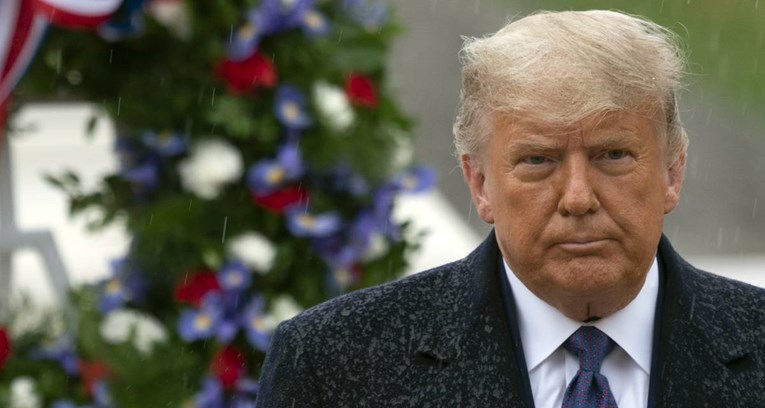 Американскиот претседател Доналд Трамп изјави дека ќе ја напушти Белата куќа доколку Изборниот колеџ ја потврди победата на демократскиот кандидат Џо Бајден.
"Секако дека ќе го направам тоа. Секако. И вие го знаете тоа. Но, мислам дека многу работи ќе се случат пред 20 јануари. Многу нешта. Откриена е огромна измама. Како да сме земја од третиот свет", рече тој.
Трамп додаде дека ќе биде тешко да се прифатат изборните резултати под вакви околности. "Овие избори се измама", повтори Трамп во разговор со новинарите.
Trump silences rude activist reporter. "Don't talk to me that way. You're just a lightweight… I'm the President of the United States!" 🔥❤️🇺🇸 @realDonaldTrump pic.twitter.com/WJ3eazTG7X

— 🇺🇸Maggie VandenBerghe🇺🇸 (@FogCityMidge) November 27, 2020
Според "Ројтерс", Трамп досега одбивал да го признае поразот иако во меѓувреме прифатил и официјално да го почне процесот на транзиција на власта кон новата администрација на Џо Бајден.
"Ројтерс" исто така потсетува дека Бајден освои 306 избирачки гласа наспроти 232 гласа на Трамп, како и дури шест милиони гласови повеќе. Во декември избирачите требаше да гласаат и да ги потврдат резултатите од изборите на 3 ноември.
©Makfax.com.mk Доколку преземете содржина од оваа страница, во целост сте се согласиле со нејзините Услови за користење.

Вучиќ: За 72 часа Србија ќе биде втора во Европа и петта во светот според стапката на вакцинација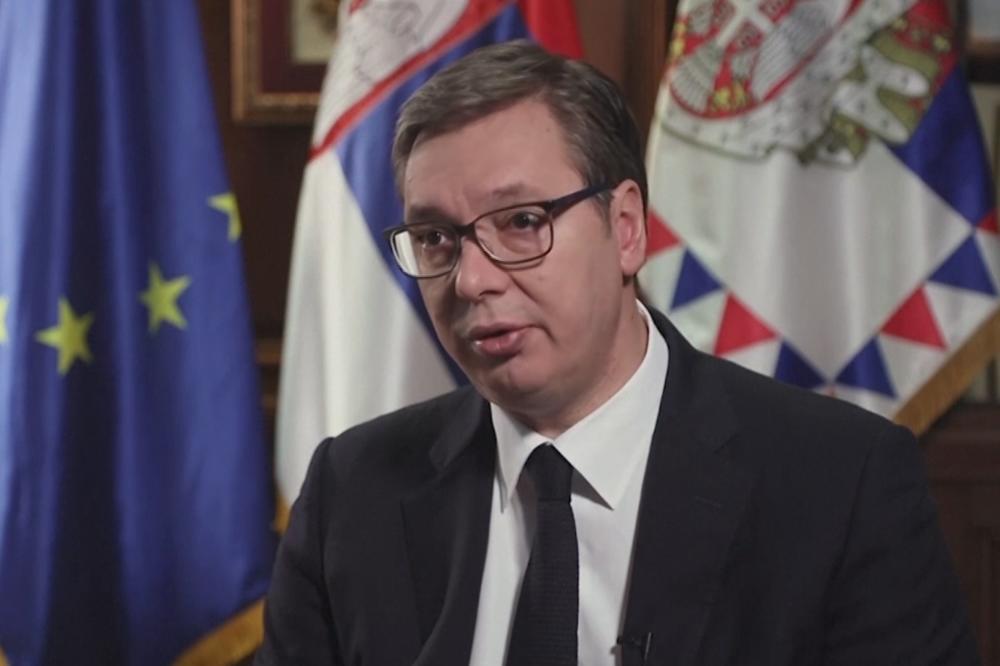 Србија во моментов е четврта во Европа според стапката на вакцинација, верувам дека во следните 72 часа ќе бидеме втори во Европа, а во исто време ќе можеме да достигнеме дури петто место според стапката на вакцинација во светот, изјави вечерва српскиот претседател Александар Вучиќ.
" Пред нас се Велика Британија, Малта и Данска. Верувам дека за 48 часа, односно 72 часа, ќе ги претекнеме 2 и 3 и дека ќе бидеме втори. Верувам дека можеме да бидеме 5-то место во светот, сега сме на 9. Јас им честитам на граѓаните на Србија и на фактот дека се искачивме високо однос на економијата и заштитата на здравјето на нашите граѓани" реч Вучиќ.
" И денес имаме над 42.000 лица кои се вакцинирани. Речиси е невозможно да се набави вакцина. Потпишавме договор и добивме помалку вакцини, сè што добивме беше заради нашата снаодливост и затоа што се подготвивме однапред" додаде Вучиќ.
Тој истакна дека имаат зачувани вакцини за ревакцинација и дека доколку ова темпо продолжи, вакцини " имаме за уште седум, осум дена".
" Сите оние кои примиле или ќе примат, имаме зачувана вакцина за ревакцинација. Сигурен сум дека ќе обезбедиме уште една количина вакцини, една доза од 100.000 вакцини. Не можам да ви кажам ништо повеќе сега. Ќе продолжиме со тоа, се бориме со сè, чекаме одговор од Русија, проблемот е заради нив, тие имаа проблем во некои фабрики. Ќе го повикам и кинескиот премиер ако е потребно …" нагласи Вучиќ.