(Видео) Уапсени 4.000 демонстранти на протестите во Русија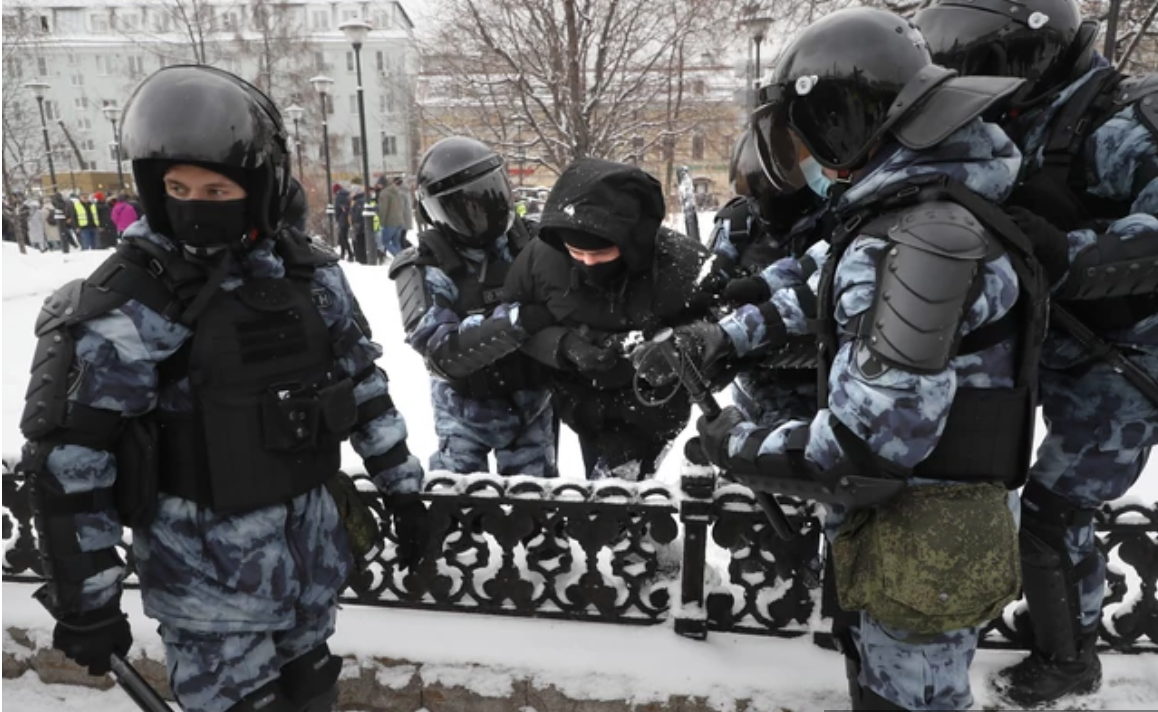 Руската полиција денеска уапси околу 4.000 демонстранти кои бараа ослободување на опозицискиот лидер Алексеј Навални, кој е зад решетки за наводни прекршувања на одредбите од условната затворска казна.
Mass protests rocked Russia well beyond Moscow and St. Petersburg. Big crowd in Ekaterinburg chanting "Putin is a thief". pic.twitter.com/vBy1zTRdLB

— Uliana Pavlova (@pavlovauliana) January 31, 2021
Државниот секретар на САД, Ентони Блинкен изјави дека САД ја осудуваат акцијата против мирните демонстранти, пренесува АП.
St Petersburg #Russia. Policemen beat and use stun gun against a journalist who wears a vest with clearly visible word "PRESS" on it.

Hard to watch.
Via Belsat pic.twitter.com/sEc0zlkkRN

— Denis Kazakiewicz (@Den_2042) January 31, 2021
Изјавата на Бликен беше окарактеризирана од Министерството за надворешни работи во Москва како "грубо мешање во внатрешните работи на Русија", со обвинение дека Вашингтон се обидува да ја дестабилизира ситуацијата во Русија.
It begins to look like the lesson Russian authorities have taken from Belarus is not "mindless police aggression only ends up going viral and creates more discontent" but "totally ruthless crackdown is required and works in the end" pic.twitter.com/yCWragyNPV

— Shaun Walker (@shaunwalker7) January 31, 2021
Речиси 800 демонстранти беа уапсени во Санкт Петербург, 680 во Москва, а протести беа организирани и во Новосибирск, Краснојарск и Екатеринбург.
©Makfax.com.mk Доколку преземете содржина од оваа страница, во целост сте се согласиле со нејзините Услови за користење.

СЗО: Сè уште не е време за опуштање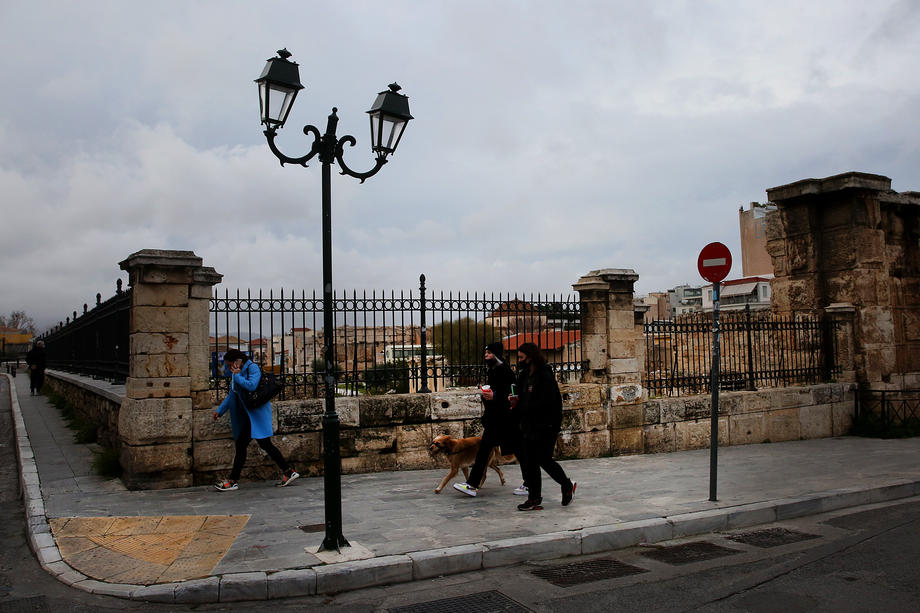 Сè уште не е време за опуштање, изјави Мајкл Рајан, раководител на програмата за итни операции на Светската здравствена организација.
"Навистина сум загрижен затоа што некои луѓе мислат дека најлошото е минато. Тоа не е точно", рече тој на прес-конференција во Женева.
"Ако не бидеме внимателни, можни се трет и четврти бран", предупреди тој.
СЗО ги повика сите да не ги гаснат надежите во напорите за борбата против епидемијата, додека коронавирусот продолжува да мачи многу земји.
Ова предупредување доаѓа во време кога програмата Ковакс, утврдена за поправедна дистрибуција на вакцини, оваа недела конечно овозможи почеток на кампања за вакцинација во земји кои сè уште немаа набавено вакцина.
Испратени се дваесетина милиони дози во дваесет земји. Следната недела, списокот ќе биде проширен на уште 31 земја.
"Ова е напредок што инспирира надеж, но бројот на дози споделени преку Ковакс сè уште е мал", рече генералниот директор на СЗО, Тедрос Аданом Гебреизус.