Иако е блокиран, Трамп пак се врати на Твитер: Сакаат да ме замолчат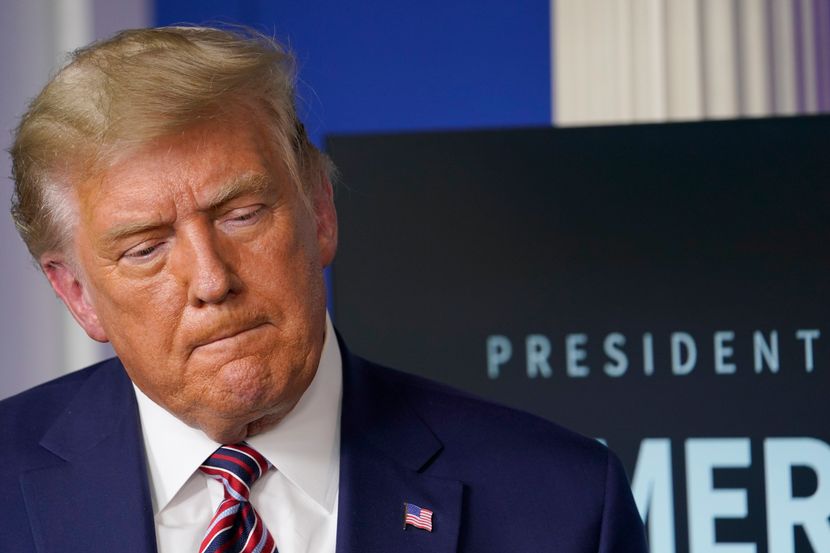 Американскиот претседател Доналд Трамп продолжи да објавува твитови синоќа користејќи го официјалниот налог @POTUS (претседател на САД). Трамп зборуваше преку официјалниот профил на американскиот претседател откако претходно твитер го блокираше неговиот налог @realDonaldTrump.
"Како што веќе долго време велев, Твитер отиде се подалеку во забраната на слободата на говорот, а вечерва вработените во Твитер, во соработка со демократите и радикалната левица, работеа на отстранување на мојот налог од нивната платформа, за да ме замолчат", напиша Трамп во серија твитови кои веќе не се видливи на социјални мрежи. Твитовите веднаш беа отстранети.
Trump returns, on the @POTUS account, and says he is looking "at the possibilities of building out our own platform in the near future." pic.twitter.com/AhbICQ82OM

— Josh Wingrove (@josh_wingrove) January 9, 2021
Не е јасно какви чекори презеде Твитер во управувањето со налогот @POTUS. Претходно истиот ден, компанијата објави дека трајно ќе го прекине личниот налог на Трамп "поради ризик од понатамошно поттикнување на насилство". Твитер конкретно спомена дека твитовите на Трамп порано тој ден може да се толкуваат како поддршка за немирите.
Во своите твитови на официјалниот налог на претседателот на САД @POTUS, Трамп го повтори својот повик за укинување на член 230 од Законот за пристојност во комуникациите од 1996 година, кој ги штити технолошките компании од одговорност за она што корисниците го објавуваат на нивните платформи. Најави дека неговиот тим ја разгледува "можноста за создавање сопствена платформа во блиска иднина".
"Нема да бидеме замолчени", напиша Трамп во сега веќе тргнатите твитови.
Социјалната мрежа Твитер објави дека трајно го блокирале налогот на американскиот претседател Доналд Трамп поради ризик од понатамошно поттикнување на насилство.
©Makfax.com.mk Доколку преземете содржина од оваа страница, во целост сте се согласиле со нејзините Услови за користење.

Папата: Средбата со исламскиот водач беше мевлем за душа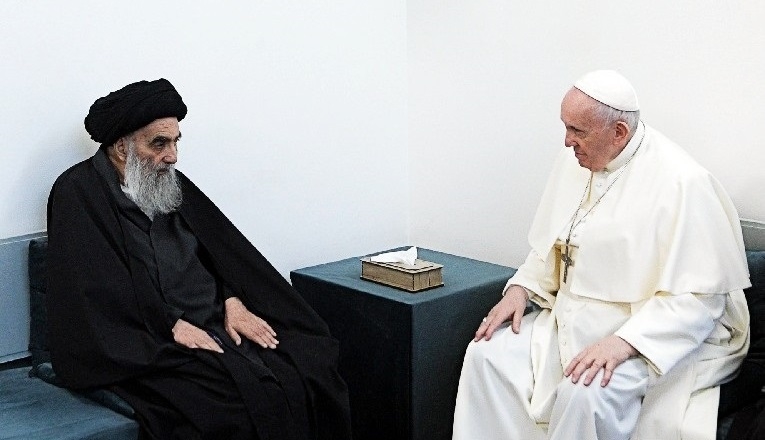 Папата Франциско се врати во Ватикан по историското тридневно патување во Ирак. Тој пред новинарите изјави дека неговата средба со големиот шиитски ајатолах Али Систани била мевлем за душата.
Папата, голем поборник за директен разговор со претставници на исламот, го опиша состанокот со Систани како разговор во четири очи со скромен и мудар човек во чија близина се чувствува почестен.
"Тој никогаш не станува да поздрави посетител, но стана двапати да ме поздрави мене", им рече папата на новинарите во авионот на пат кон Рим.
"Верувам дека ова е универзална порака", додаде папата.
Ајатолахот Систани е највисокиот водач на шиитите, втората гранка на исламот, која е мнозинство во Ирак.
Папата нагласи дека ќе има и други чекори во дијалогот со муслиманите. Тој ги отфрли критиките на сметка на неговите потези.
"Некои критичари велат дека папата не е храбар, тој не е свесен дека прави чекори надвор од католичката доктрина и дека е на чекор од ерес. Овие одлуки се донесуваат преку молитва, во дијалог и барање совет. Тоа е размислување, не каприц", заклучи тој.