Британска директорка суспендирала двајца 10-годишници поради хомофобија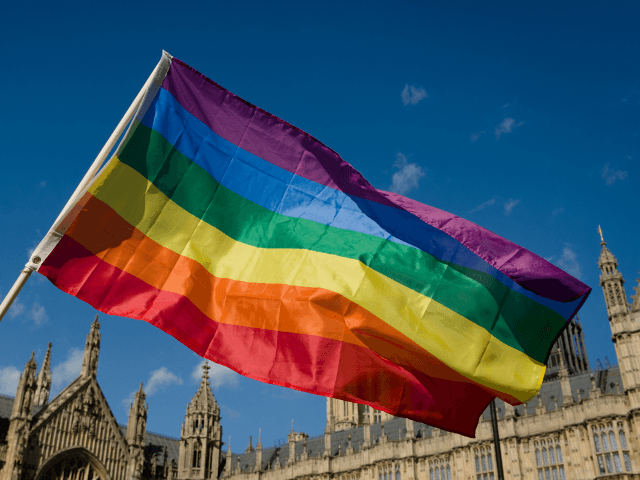 Директорката на основното училиште "Хиверс фарм" во Јужен Лондон суспендирала двајца 10-годишни христијански ученици, откако побарале дозвола да не учествуваат во ЛГБТ-часот за време на месецот "Геј прајд", пренесува "Брејтбарт".
Директорката Сузан Папас, која им наложила на учениците да учествуваат на парадата "Геј прајд" минатата година, им рекла на двете деца, кои се со африканско потекло, дека се разочарување за училиштето, објави "Christian Concern" во понеделникот.
На 20 јуни ученикот Фарел Спенс побарал дозвола од својот учител Алекс Смит да не учествува на часот на кој Смит делел ЛГБТ-материјал за боење. Наставникот не му дал дозвола тврдејќи дека ЛГБТ-часот е дел од наставната програма.
По завршувањето на наставата, Смит, наводно, го обвинил Фарел за употреба на хомофобичен јазик, што детето категорично го негира.
Фарел, кој е католик, седел со својата соученичка Кејси Френсис, пентекостална христијанка, и му рекол на друг наставник дека не го прифаќа ЛГБТ-движењето поради својата религија. Наставникот, наводно, ги прашал двете деца дали сакаат ЛГБТ-луѓето да умрат?"
"Му рековме не", вели Фарел, "но додадов дека ако се вратиме во своите земји, ќе бидеме казнети ако сме геј".
Наставникот го прашал Фарел од каде е, а момчето одговорило дека Африканец со потекло од Јамајка каде што сите се христијани и католици, па не ги прифаќаат ЛГБТ-луѓето.
Подоцна, директорката Папас, наводно, ги повикала двете деца и им се развикала: "Како се осмелувате? Вие сте разочарување за училиштето. "
Watch a 10-year-old child's view of the damaging impact of the LGBT agenda in schools. Kaysey was manipulated, bullied & unlawfully excluded by her headteacher for alleged anti-LGBT comments. Kaysey categorically denies the allegations and she is backed by children in her class. pic.twitter.com/8GPCZwumyn

— Christian Concern (@CConcern) July 1, 2019
Папас, чија ќерка е лезбејка и менаџер во училиште, ги ставила децата во одделни простории, а подоцна го казнила девојчето со три часа дополнителни часови. Таа на крај ги суспендирала и Кејси и Фарел од училиште пет дена.
Основното училиште "Хиверс фармер" едуцира 750 ученици во една мултикултурна и мултирелигиска населба во Јужен Лондон, а неговиот заменик-директор Роберт Аски исто така е отворено геј. Мајките на двете деца се пожалија кај директорот, повикувајќи се на училишните прописи според кои е незаконски да се суспендира ученик поради недисциплинска причина.
Родителите тврдат дека нивните деца не прават хомофобични коментари и ја обвинија директорката дека не ја елиминира дискриминацијата врз основа на религија или верување. Тие, исто така, ја цитираа Европската конвенција за човекови права, велејќи дека таа бара училиштата да го почитуваат начинот на кој родителите ги воспитуваат своите деца во согласност со нивната христијанска вера.
©Makfax.com.mk Доколку преземете содржина од оваа страница, во целост сте се согласиле со нејзините Услови за користење.

Бугарија подготвена да помогне при контролата на прекуграничното движење на отпадот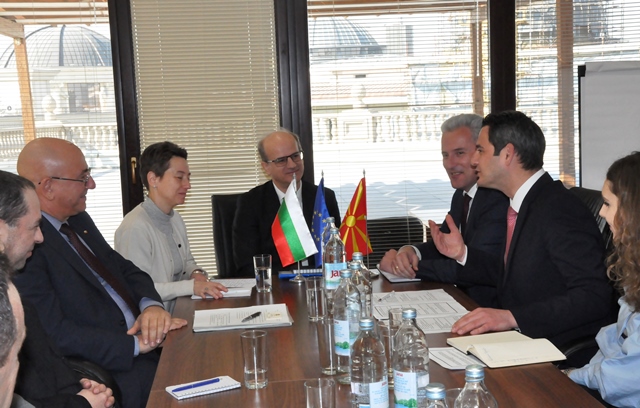 Бугарскиот министерот за животна средина и води, Емил Димитров, при денешната посета на Министерството за животна средина и просторно планирање, изрази подготвеност за соработка со Република Северна Македонија во контролата на прекуграничното движење на отпадот и увери дека Република Бугарија од своја страна ќе се заложи за спречување на влезот на пратки РДФ отпад од нивна територија во нашата држава.
На средбата со министерот Насер Нуредини и дел од раководниот тим на Министерството, присуствуваше и директорот на Царинската управа на РСМ, Ѓоко Танасоски. Разговорот беше фокусиран на начинот на воспоставување и отпочнување со работа на Заедничката комисија за соработка во повеќе прашања од интерес за заштитата на животната средина. Како приоритет се поставија актуелните прашања поврзани со прекуграничната контрола на отпадот.
Министерот Димитров нагласи дека скорешните случувања и откритија на сомнителни меѓународни движења на пратки со отпад во Бугарија, се случаи кои претставуваат незаконски активности на поединечни лица и не ја доведуваат во прашање меѓудржавната соработка помеѓу двете земји.
Двете страни се согласија да ја продлабочат соработката во правец на зајакнување на системот на контрола на граничните премини и добра комуникација на царинските служби и одговорните институции. Покрај тоа, Министерот Димитров ја искажа целосната подготвеност и заложба на бугарските колеги да ги пренесат своите искуства од претпристапниот период на Бугарија кон ЕУ, се наведува во соопштението.