Би-би-си: Може ли да има нова музика од Ејми Вајнхаус?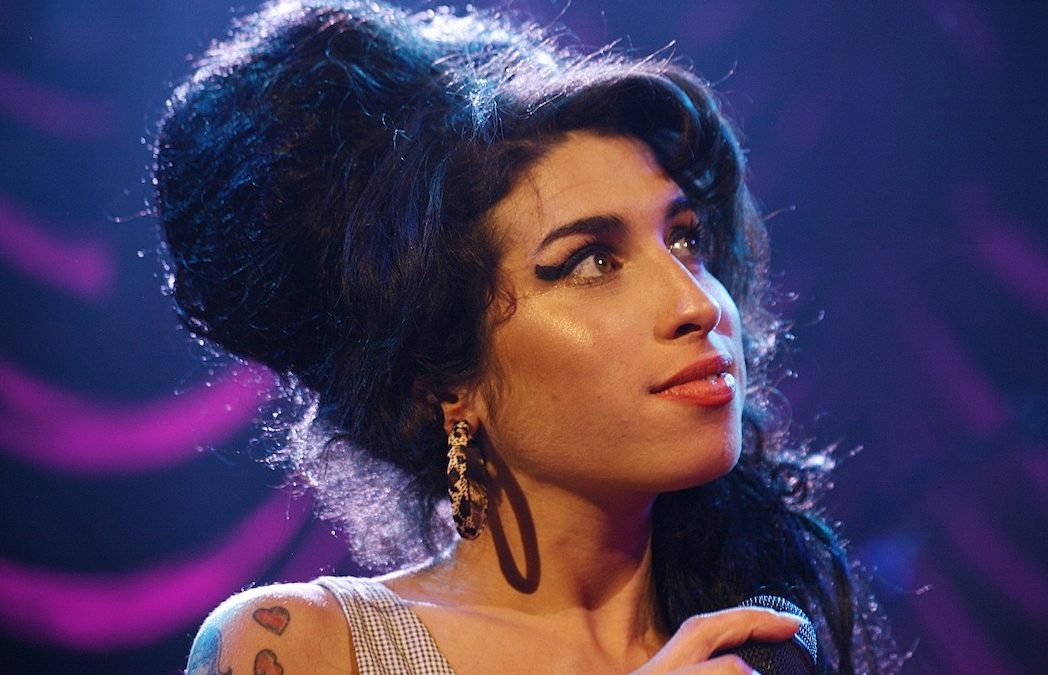 Во десетте години по смртта на Ејми Вајнхаус откриени се неколку нејзини необјавени песни за двата постхумни албума Lioness и Amy, пишува британски Би-би-си во статија по повод 10-годишнината од смртта на поп-ѕвездата со волшебен глас.
Но, се претпоставува дека поголемиот дел од материјалот што го снимила го нема откако шефот на издавачката куќа, Дејвид Џозеф, ги уништи нејзините демо-снимки за да спречи нивно експлоатирање.
"Тоа беше морална работа", изјави тој за "Билборд" во 2015 година. "Нема им дозволам на други луѓе да ја завршат нејзината работа, тоа никогаш нема да се случи", рече тој тогаш.
Додека многу критичари ја поздравија неговата желба да го заштити наследството на Ејми, татко ѝ има поинакво гледиште.
"Тој е идиот", изјави Мич Вајнхаус за Би-би-си и додаде дека секако сака фановите да ги чујат нејзините необјавени песни.
Тој вели дека сè уште може да има надеж бидејќи семејството поседува некои нејзини снимки.
"Најдовме неколку парчиња, но тешко е затоа што ЦД-ињата се малку расипани, но како и да е, ни кажаа дека можеби ќе можеме да спасиме нешто".
"Можеби не е добро како Back to Back, но, според она што го слушнав, од фрагментите што можеби ќе можеме да ги спасиме, добро е".
Мајката на Ејми, Џенис Вајнхаус-Колинс, дополни: "Ејми секогаш пееше. Таа секогаш пееше, постојано".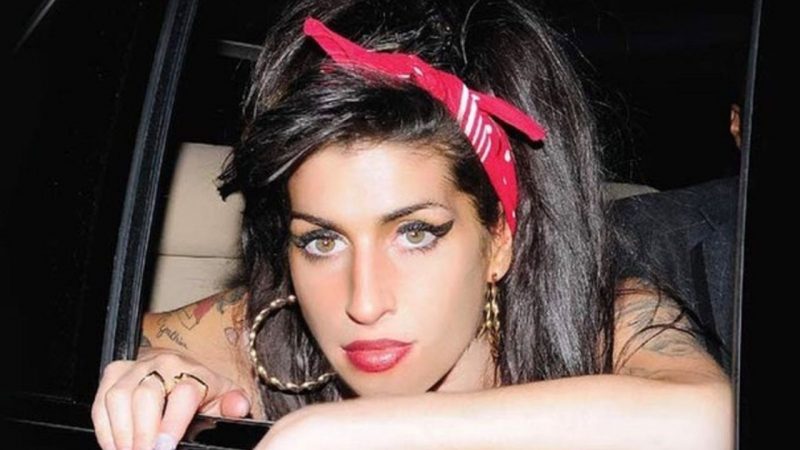 Ејми Вајнхаус почина на 23 јули 2011 година, на 27 години, по долга и мачна битка со дрогата и алкохолот.
©Makfax.com.mk Доколку преземете содржина од оваа страница, во целост сте се согласиле со нејзините Услови за користење.

(Видео) Вилијам и Кејт, Камила и Чарлс ќе присуствуваат на премиерата на новиот филм за Џејмс Бонд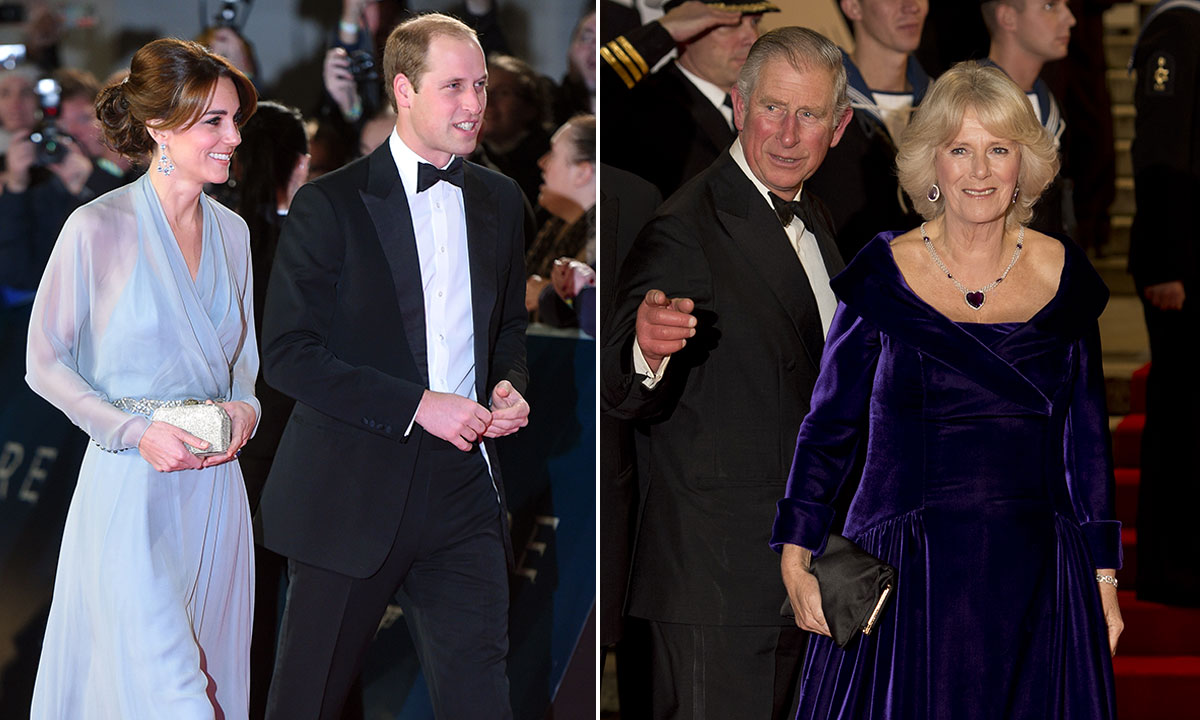 Кејт, војвотката од Кембриџ и принцот Вилијам ќе им се придружат на принцот Чарлс и Камила, војвотката од Корнвол, во редок заеднички ангажман полн со филмски ѕвезди.
Четворицата членови на кралското семејство следната недела ќе продефилираат на црвениот тепих во Ројал Алберт Хол и ќе присуствуваат на светската премиера на No Time To Die ("Не е време за умирање"), новиот филм во серијалот за најпознатиот таен агент 007.
Најновиот и долгоочекуван филм  ќе дебитира во лондонскиот Ројал Алберт Хол на 28 септември.
Насловната песна за филмот ја напиша и ја пее Били Ајлиш.
На премиерата, кралското семејство ќе се сретнат со режисерот Кери Џоџи Фукунага и актерската екипа, вклучувајќи ги Даниел Крег, Рами Малек, Леа Сејду и Лашана Линч.
Исто така, ќе бидат пречекани од сценаристите Нил Пурвис, Роберт Вејд, Фиби Волер Бриџ и изведувачите Били Ајлиш и Финиес О'Конел.
Кралското присуство на премиерата на 25. филм за Бонд, а последен во кој Крег ја има улогата на тајниот агент 007, се вклопува во добротворната работа на кралското семејство.
Британската, воедно и светската премиера, всушност ќе биде од корист за добротворни организации кои ги поддржуваат поранешните и сегашните припадници на МИ5, МИ6, ГХХК и специјалните сили на Велика Британија.
Здравствените работници и припадниците на вооружените сили, исто така, се поканети да присуствуваат на ѕвездениот настан.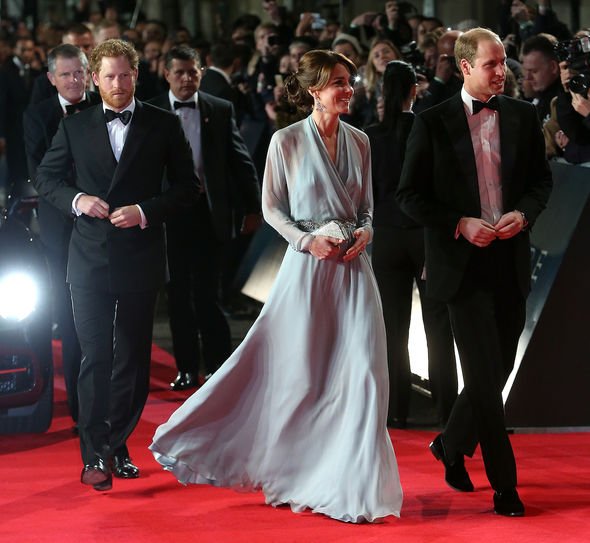 Кејт, принцот Вилијам и принцот Хари на премиерата на Spectre во 2015 година