Британското денс-трио "Дисајплс" на Си Денс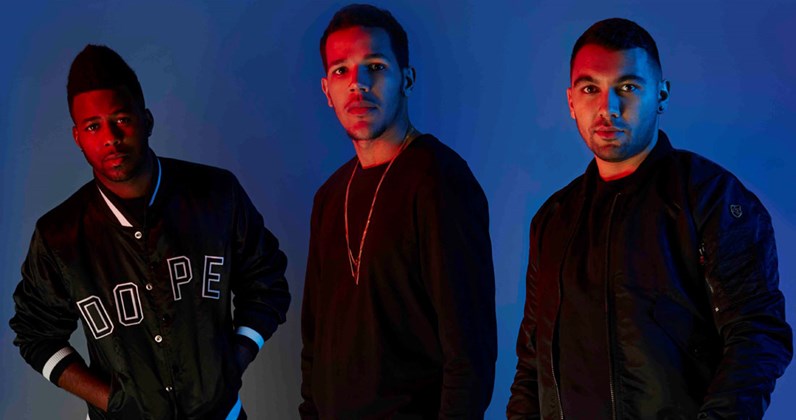 Најбараното британско денс-трио "Дисајплс" (Disciples) ќе му се придружи на својот пријател и ментор Дејвид Гета во завршната ноќ на овогодишниот Си Денс (Sea Dance) фестивал на една од најубавите плажи на Јадранот.
На големото финале на летната сезона на 1 септември популарните хитмејкери од Лондон ги носат песните кои последните неколку години буквално не се симнаа од светските радиостаници, а нивниот најголем хит How Deep Is Your Love со право се смета за една од песните кои ја одбележаа деценијата што изминува.
Песната која иницијално сами ја напишаа и снимија со норвешката пејачка Ина Вролдсен толку му се допадна на славниот продуцент Калвин Харис, што тој веднаш понуди да ја објават заедно, а спотот во кој се појавува Џиџи Хадид денеска брои вртоглави 1.3 милијарди прегледувања на "Јутјуб" покрај две БРИТ-номинации и наградата Ем-ти-ви .
Нивниот вонсериски талент прв го препозна легендарниот Пит Тонг, за чија издавачка куќа ја објавија клупската плоча Catwalk, но набргу потоа и првиот голем радиски хит They Don't Know, која престижното "Би-би-си радио 1" ја пушташе деноноќно.
Стреловитиот успех продолжи сѐ до денес, а статусот на ударни ѕвезди го забетонираа со летните хаус-химни On My Mind и Jealousy.
Гластонбери, Лидс, Кримфилдс и Егзит се само некои од најголемите светски фестивали на кои настапуваа, а денеска ја носат и програмата на клубот "Ушуаја", најмасовниот на Ибица.
Покрај британските ѕвезди во овој бран изведувачи на Си Денс пристигнува и младата германска продуцентка и диџејска ѕвезда Ловра (Lovra), која со својот талент го заслужи вниманието на големите имиња на светската електронска музичка сцена почнувајќи од Дејвид Гета, Арманд ван Хелден, Бејсмент Џекс и Феликс да Хаускет со кои настапуваше ширум светот. На главната бина на фестивалот ќе настапи и еден од најбараните диџеи и продуценти на Балканот, македонскиот гениј Галоски, кој истотака ја ужива поддршката на Дејвид Гета, но и други великани како што се Димитри Вегас и Лајк Мајк, Афроџек, Ники Ромеро, Фед Ле Гранд и други. Под другиот алијас "Сенд енд Сенс" (Sand & Sense) го објави и синглот "Cold Night" кој излезе од рамките на регионалната популарност и се вброи меѓу најслушаните нумери на славното "Би-Би-Си Радио 1".
Шестиот Си Денс ќе се одржува од 30 август до 1 септември на скриениот бисер на Јадранскиот брег, плажата Буљарица во Будва. Настапите досега ги потврдија најуспешниот музички продуцент на 21-иот век и еден од најбараните музички изведувачи на светот Дејвид Гета, таткото на глобалното техно движење и трикратен добитник на наградата за најдобар светски диџеј Свен Ват, еден од најценетите електронски изведувачи Ричи Хотин, водечкиот германски продуцент и диџеј Робин Шулц, француската клупска сензација, дуото Офенбах, и фамозниот германски продуцент Рекондајт, регионалните асови како големиот Дарко Рундек, моќната Сенида и популарните балкански рапери Суреал, Фокс, Кјукус, Хејз и Бекфлеш.
Актуелните промо цени на влезниците ќе важат до 14 јуни, а поради високото темпо на продажба, до промената можеби ќе дојде и порано доколку се распродаде целиот овој контингент кој на посетителите им носи дури 50% заштеда. Овие влезници се достапни за купување на официјалната интернет страница на фестивалот www.seadancefestival.me .
©Makfax.com.mk Доколку преземете содржина од оваа страница, во целост сте се согласиле со нејзините Услови за користење.

Водата на Аљаска е толку топла што веќе ни рибите не можат да издржат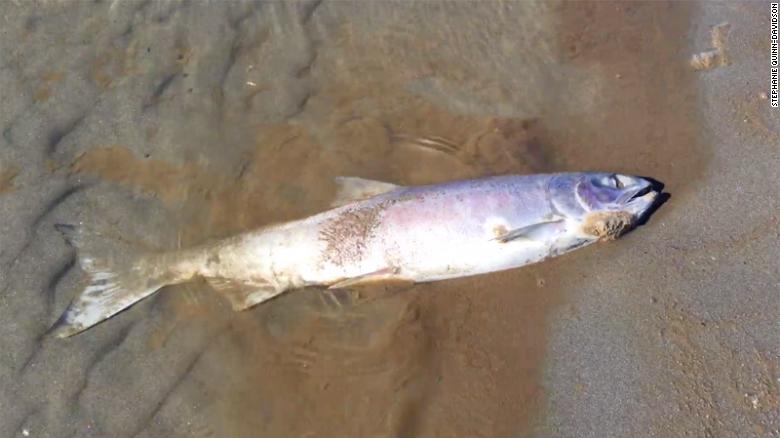 Аљаска ова лето беше на удар на незапаметени топлотни бранови. Научниците предупредуваат на влијанието на климатските промени на рибниот свет, бидејќи забележани се бројни угинати примероци на неколку видови лосос.
Стефани Квин-Дејвидсон, директорка на рибната компанија Јукон, рекла дека кон крајот на јули однела група научници на експедиција долж реката Којокук, каде мештаните ја предупредиле за угинати лососи.
Alaska has been in the throes of an unprecedented heat wave this summer, and the heat stress is killing salmon in large numbers https://t.co/vGn3x6cw1I

— CNN (@CNN) August 17, 2019
Тие избројале 850 мртви лососи, но процениле дека вкупниот број најверојатно е четири до десет пати поголем. Барале докази за можно труење или зараза, но ништо не нашле, а со оглед дека нивното угинување се поклопило со топлотниот бран, заклучиле дека топлотен стрес е причина за масовното угинување.
Топлотниот бран е посилен од што се очекувало.
"Температурата на водата достигна рекордна вредност истовремено со температурата на воздухот" велат експертите.
Научниците од 2002 година ја следат температурата околу заливот Кук, јужно од Енкориџа, и до сега таа не надмината 24,5 степени Целзиусови. Оваа година на 7 јули температурата достигна 27,5 степени.