Вива, Италија! Лејди Гага фрлаше лалиња кон римските фанови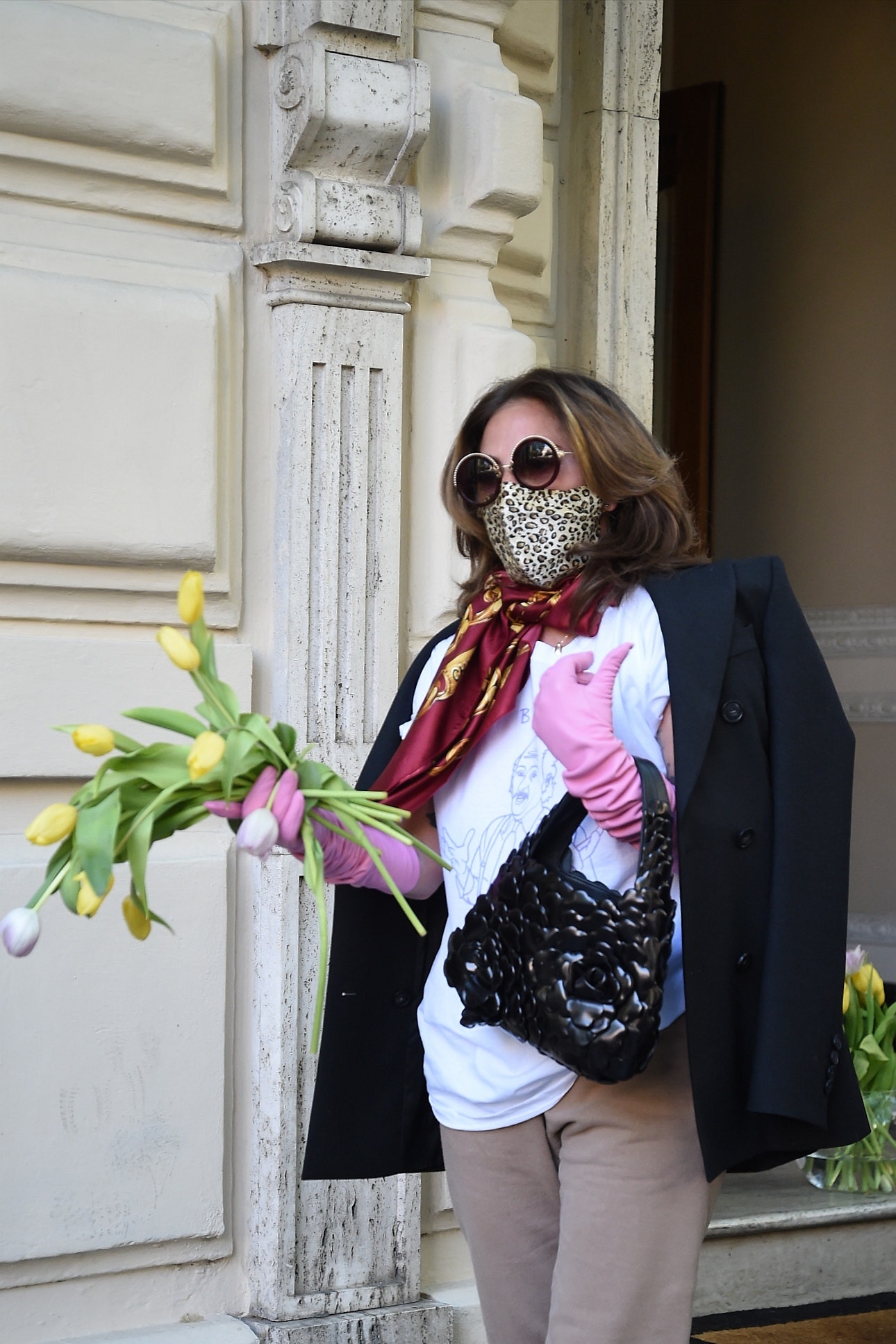 Лејди Гага минатиот викенд го заврши снимањето на филмот The House of Gucci ("Куќата Гучи") во режија на Ридли Скот, а по напуштањето на хотелот во кој престојуваше неколку месеци, таа со необичен гест ги поздрави и воедно се збогуваше од своите римски фанови насобрани пред хотелот.
Облечена во креација што ја сигнализира драмата од италијанската висока мода, држејќи снопови со пролетни лалиња, насолзената Гага, која ја глуми сињора Гучи во претстојниот филм, елегантно со едната рака во розова оперска ракавица ги расфрли цвеќињата на калдрмата.
Со блејзер Sportmax, свилена шамија Chanel околу вратот и со модни додатоци на Christian Lacroix, чизми и чанта на Valentino Rose, поп-ѕвездата, а сега и актерка, го донесе холивудскиот гламур во Рим. Вива, Италија!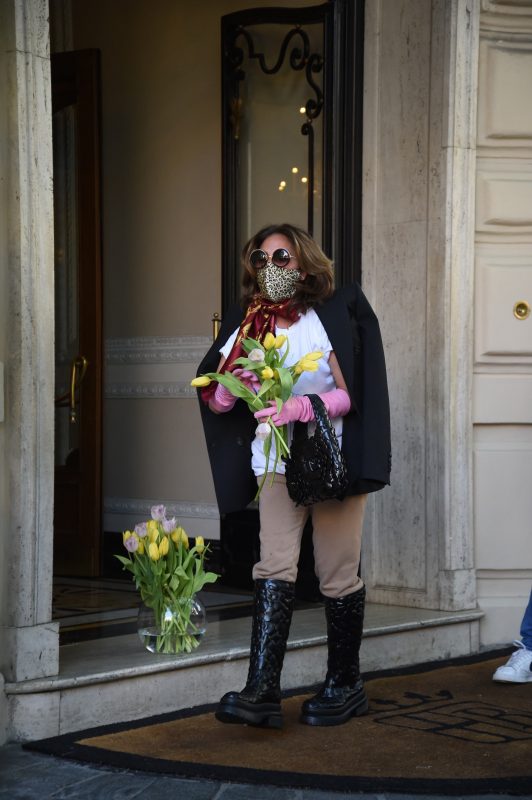 Папараци-фотографиите на кои Гага фрла лалиња кон насобраните фанови станаа вирални во целиот свет.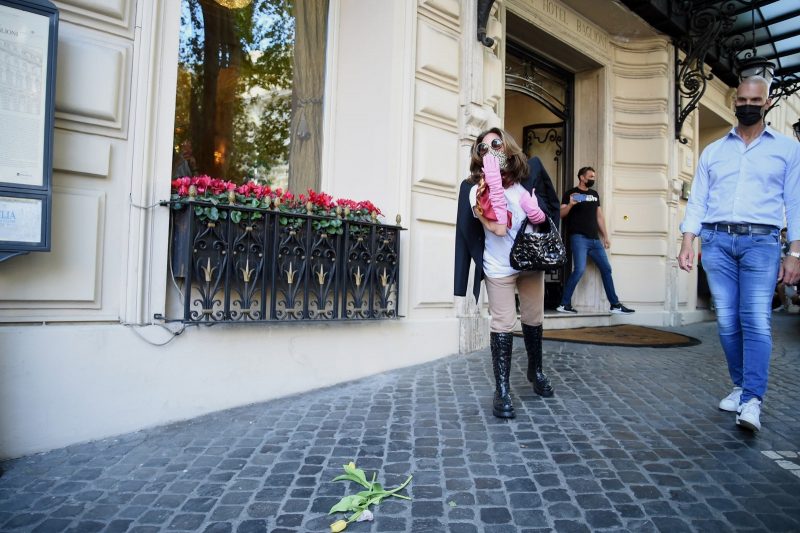 Во текот на последните два месеца на снимањето на модерната продукција во италијанската престолнина трансформацијата на Гага во наследничка на Гучи се преточи во нејзината сопствена гардероба.
Гага замина за Рим во март. Таа ја потретира Патриција Реџани (сињора Гучи), поранешната сопруга на Маврицио Гучи, која мина 18 години во затвор бидејќи во 1995 година најми платен убиец за да го убие нејзиниот поранешен сопруг.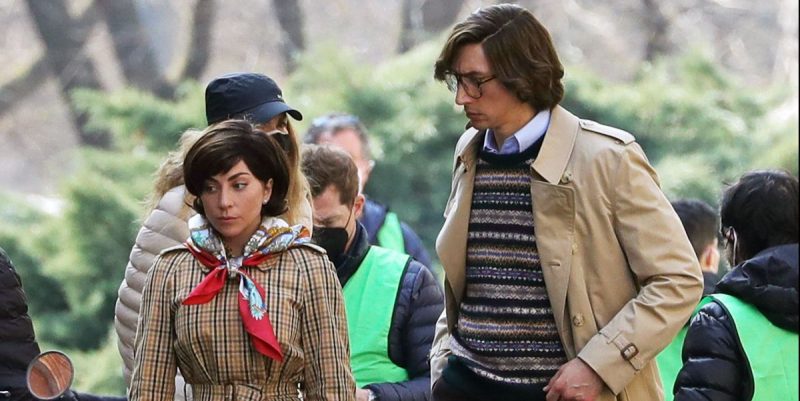 Премиерата на филмот за скандалот од 90-тите години на минатиот век е закажана во ноември.
©Makfax.com.mk Доколку преземете содржина од оваа страница, во целост сте се согласиле со нејзините Услови за користење.

Внатре во замокот каде Кардашијанови ја снимаа последна епизода на реалното шоу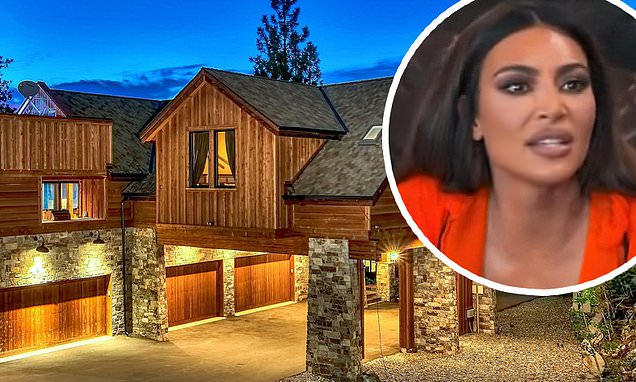 Хациендата во Саут Лејк Тахо, каде што во четвртокот се снимаше финалето на "Дружење со семејството Кардашијан" – мегазамок распространет на имот од 15 акри, со 17 спални соби – 18 бањи – може да се изнајми по цена од 6,300 американски долари за една ноќ.
Имотот е наречен Gunbarrel Lodge, според Tahoe South Vacation Rentals, и располага со девет кинг-сајз спални соби со кралски кревети, четири спални соби со по два брачни кревети и четири спални соби со еден брачен кревет.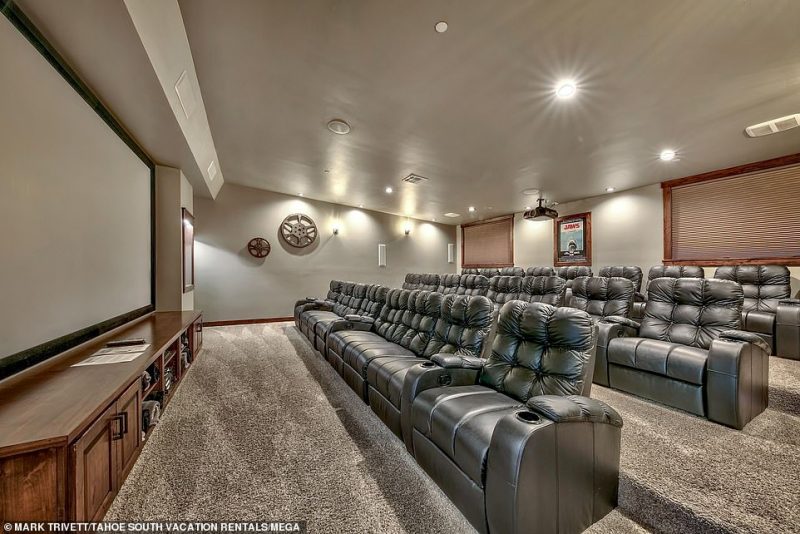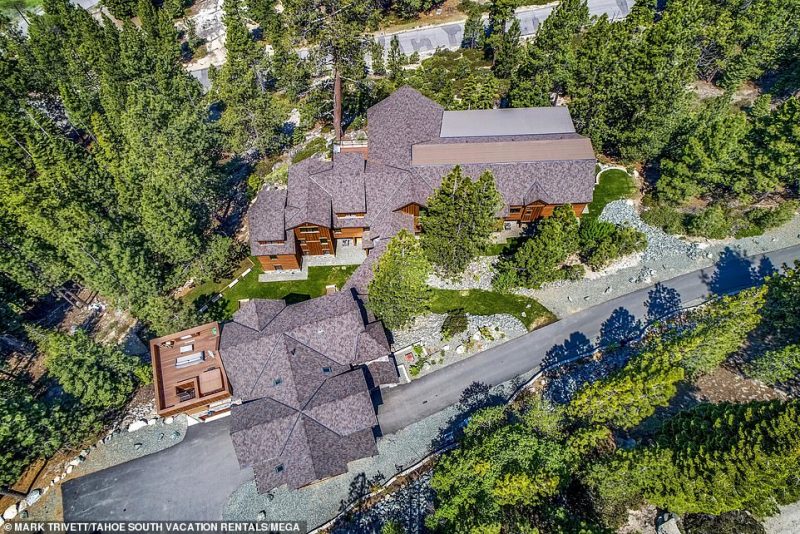 Повеќе шоубиз медиуми ја покажаа импресивната вила за финалето на долгогодишната ентертејнмент-серија што ги вивна Кардашијанови до меѓународна слава, а сега кланот тука го поминува зимскиот одмор.
Во емисијата во четвртокот, Крис Џенер и нејзините ќерки Ким, Кортни и Клои Кардашијан и Кендал и Кајли Џенер отидоа во раскошниот имот со активности вклучително и забава на снег и сикрет санта (таен Дедо Мраз).