(Видео) Болни деца сo автомобилче се возат на операција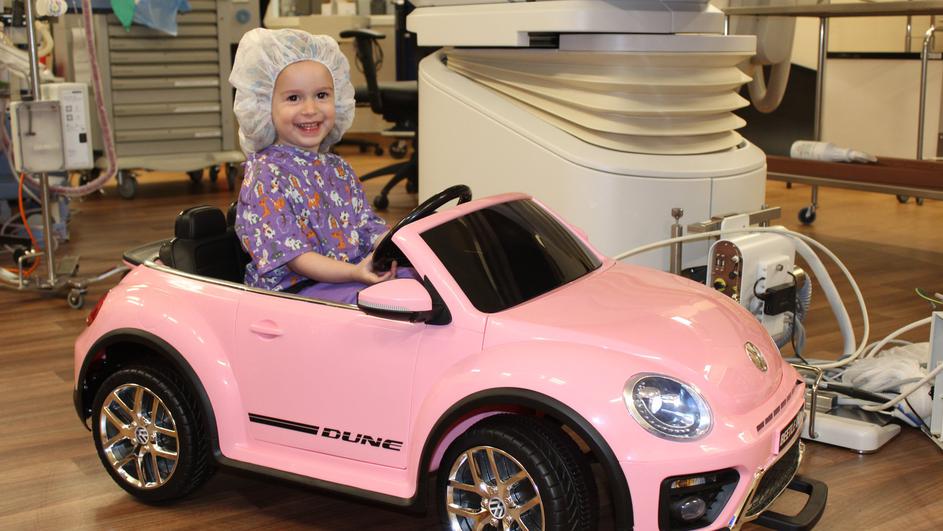 Вработените во болницата The Doctors Medical Center од Модесто, Калифорнија, на оригинален начин го намалуваат стресот кај децата пред операција. Тие имаат две електрични автомобилчиња на далечинско управување, со кои најмладите пациенти се возат до операционата сала за да им се намали нервозата пред операцијата.
Црн "мерцедес" и розов "фолксваген буба" се автомобилчињата што децата може да ги изберат, а исто така тие имаат и звучници. Првото автомобилче го купила болницата, а второто го донирала вработена во болницата.
VW Beetle for Pediatric Surgical Patients

With a little passenger in tow, Caroline takes our new pink Beetle for a spin! Doctors Medical Center now has two little cars available for our young surgical patients to ride into the operating room. We can see the stress and anxiety melt away when they hop in the car ❤

Gepostet von Doctors Medical Center am Samstag, 23. März 2019
"Гледаме дека стресот и вознемиреноста исчезнуваат кога ќе влезат во автомобилчето", објави калифорниската болница на "Фејсбук", која исто така објави видео во кое девојчето Каролина среќно и безгрижно вози розово автомобилче.
©Makfax.com.mk Доколку преземете содржина од оваа страница, во целост сте се согласиле со нејзините Услови за користење.

Украинските власти ги ставаат на аукција милениците на луѓето со долгови кон државата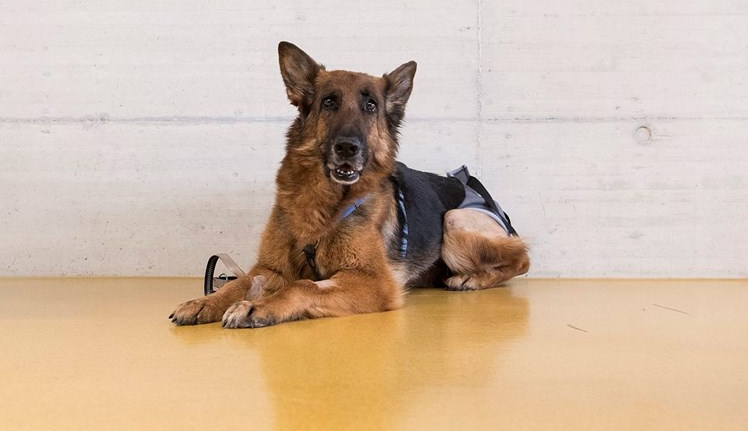 Расни кучиња запленети во Украина врз основа на судска наредба поради долговите на нивните сопственици, ќе бидат продадени на аукција преку интернет, што предизвика бројни критики во јавноста.
Многумина првично мислеле дека аукцијата на државната интернет-страница за продажба на запленета стока е шега, но кога на аукција се понудиле две кучиња, се покажало дека во прашање се вистински миленици, пишува Би-би-си, а пренесе хрватски "Индекс".
Опозицискиот пратеник Михајло Волинец објави фотографии од двете кучиња, со порака дека властите ги користат истите како уцена за наплаќање на долговите. Почетната цена за овчарско куче била 44 евра, а за другото била многу пониска сума.
"Навистина мора да ги одземеме милениците од сопствениците", изјавил украинскиот министер за правда, Денис Маљушка. "Иако беа однесени поради долгови на нивните поранешни сопственици, често се докажува дека ова е најдоброто решение за нив, затоа што во вакви случаи финансиски немоќните газди многу лошо постапуваат кон своите миленици", рекол тој.
Животот е многу скап за многу Украинци, а во последните години пензионерите имаат проблем со остриот пораст на цената на гасот. Претходно годинава, член на владејачката партија на претседателот Володимир Зеленски се извини откако јавно советувал пензионерка, кој едвај врзувала крај со крај, да го продаде своето куче.
Ресорниот министер исто така се правдал дека запленетите миленици често се откупуваат од страна на сопствениците или нивните роднини и тоа за симболична сума.