(Видео) Дали е потребно да се мие храната заради заштита од коронавирус?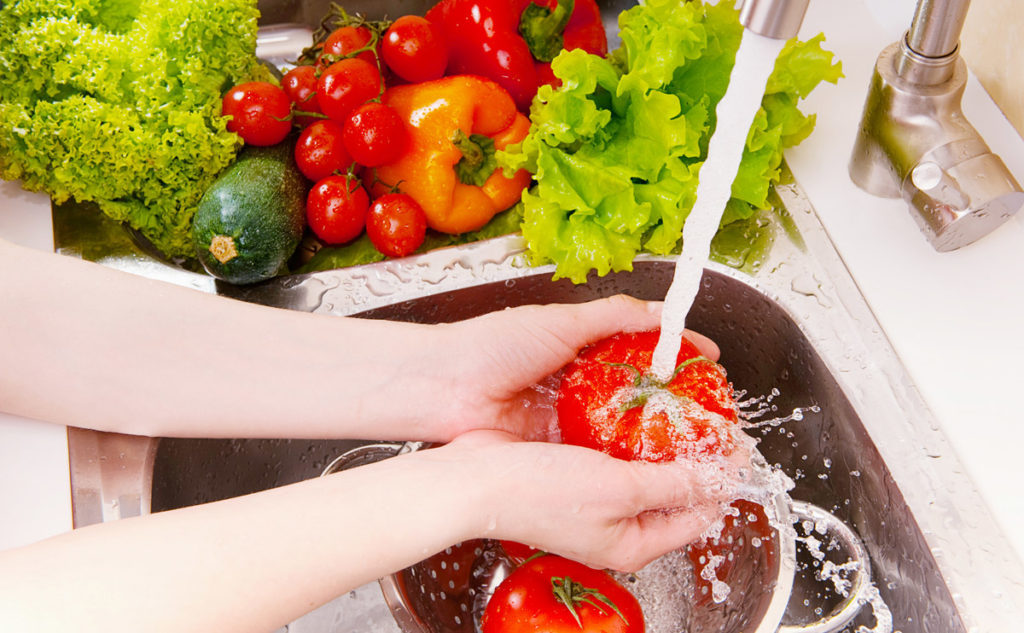 Моментално нема докази дека ковид-19 се пренесува преку храна. Меѓутоа вирусот може да живее на површините, вклучувајќи ја амбалажата на храната, дури и до неколку дена. Затоа последниве денови се повеќе на интернет се појавуваат снимки и совети како да се дезинфицираат не само амбалажите на производите туку и самите производи. Колку ова е навистина потребно?
Миењето на овошјето и зеленчукот со средство за садови или со сапун? Ниедна од овие две варијани не смее да се користи за миење на храната. Овие средства не се направени за храна и можат да предизвикаат несакани последици.
Моменталните препораки на експертите се дека свежото овошје и зеленчук се мијат само со ладна вода. Тоа е сосема доволно. Се разбира, постојат и такви кои сметаат дека нема чисто овошје и зеленчук доколку не се измијата во детергент.
Candice is washing all of our fruit and vegetables (stuff she just got at the grocery store) in dish soap. serious questions;
is this safe?
Is this necessary? pic.twitter.com/HCpLa1VkRi

— Casey Neistat (@Casey) April 2, 2020
Меѓутоа, иако се смета дека коронавиорусот не се пренесува преку храна, сепак може да остане да живее неколку дена на материјалите кои се користат за пакување. Прелиминарните истражувања покажаа дека на картон односно на хартија вирусот може да преживее 24 часа, а на пластика 72 часа. Но важно е и тоа дека количеството на вирусот за брзо време се намалува во текот на тој период.
Значи постои ризик да се пренесе вирусот со допирање на контаминираната површина, а потоа да се допрат очите, носот или устата. Хипотетички, но возможно е.
"Допрете ги само производите кои имате намера да ги купите, избришете ја рачката на корпата во маркетот со средство за дезинфекција, а по завршување на пазарувањето, избришете ги рацете со средство за дезинфекција", советува Шарлот Бејкер, доцент за епидемиологија на Ветеринарниот колеџ во Вирџинија.
"Ако сте загрижени дека пакувањето во кое се наоѓа производот е контаминиран, измијте ги рацете или дезинфицирајте ги пред да почнете да јадете. И навистина, најдобра е практиката на миење на рацете и кога не сме во пандемија#, вели Доналд Шафнер, микробиолог и експерт за безбедност на храната на американскиот универзитет Ретгерс.
Експертите, доколку се сомневате, препорачуваат миење на конзервите и пластичните пакувања со детергент или со антибактериски марамчиња. Кога ќе се заврши, задолжително да се измие работната плоча односно сите површини кои биле во допир со производите и со ќесите.
Експерите сепак наведуваат дека во овој момент нема докази дека ковид-19 се шири преку амбалажата на храната.
"Тоа не значи дека утре нема да имаме нови докази кои ќе го сменат ова наше мислење#, вели Шафнер.
Наспроти ова има и такви кои предлагаат радикални мерки за заштита и чистење на храната. Доктор Џефри Ванвинген, семеен лекар од Мичиген, вели дека една од можностите е да ги оставите намирниците 72 часа во гаража за вирусот доколку е на нив, да стане неактивен. Исто предлага овошјето и зеленчукот да се мијат 20 секунди со сапун и вода.
Ова е во спротивност со препораките на ФДА (Американската управа за храна и лекови), но сепак доколку инсистирате на темелно миење, тогаш направете го тоа само со вода.
Ризик за заразување од коронавирусот е голем и при купувањето во маркет, но од друга личност која веќе го има вирусот. И покрај редуцирањето на бројот на луѓето кои во истиот момент се во маркетот, може да се случи некој да ви се доближи повеќе од потребното. Не се плашете да побарате од другите да се повлечат ако ви се преблизу. Или почекајте некој момент додека другите не завршат работа па потоа продолжете со купување на саканиот производ.
©Makfax.com.mk Доколку преземете содржина од оваа страница, во целост сте се согласиле со нејзините Услови за користење.

Живеј и остави ги другите да возат! "Астон Мартин" направи реплика на возилото на Бонд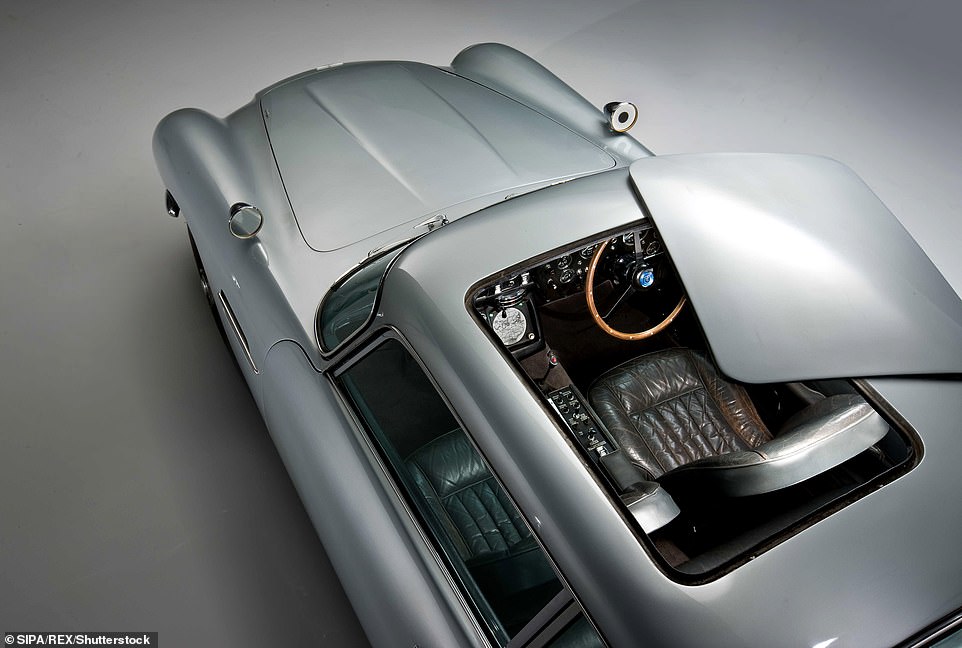 "Астон Мартин" создава реплика на еден од своите најиконични автомобили за љубителите на Џејмс Бонд, но, за жал,  ДБ5 нема да биде легален за патување, а цената ќе се движи околу 3,3 милиони фунти.
Фановите на Бонд веднаш се залетаа по новото прескапо возило опремено со митралези, димни екрани и штит за заштита од куршуми, но премногу опасно за возење.
Првите автомобили треба да бидат доставени до нивните сопственици подоцна оваа година, иако не можат да се возат на патишта.
Оригиналниот "Астон Мартин ДБ5" првпат го возеше Шон Конери во филмот "Голдфингер" од 1964 година. Покрај Конери, и други двајца 007 агенти – Пирс Броснан и Даниел Крејг – возеа ДБ5 во филмовите за харизматичниот таен агент Џејмс Бонд.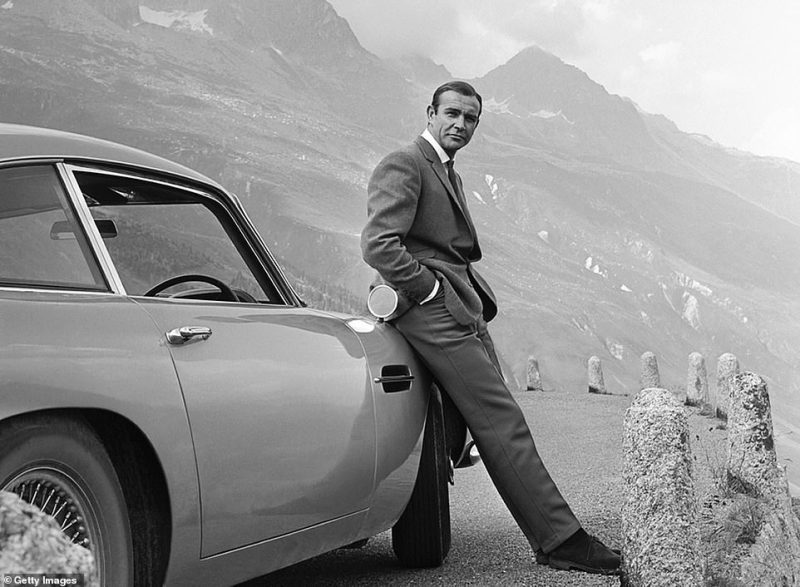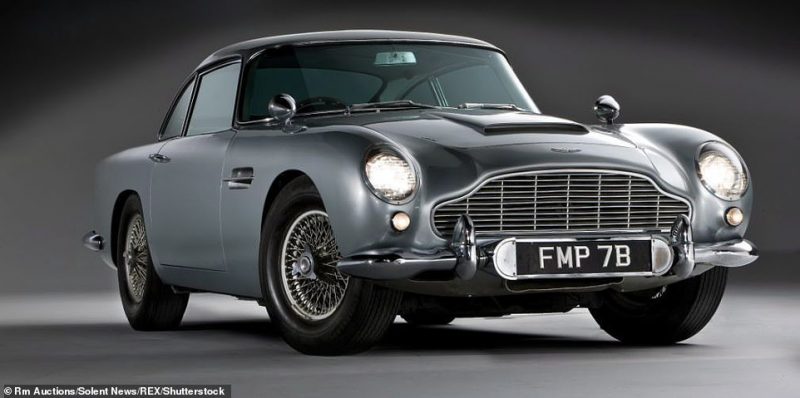 Однадвор автомобилите ќе изгледаат точно како оној што го возеше Шон Конери во Голдфингер.
Ентериерот го копира филмскиот автомобил, со низа копчиња и гаџети, иако седиштето за исфрлање е оневозможенo.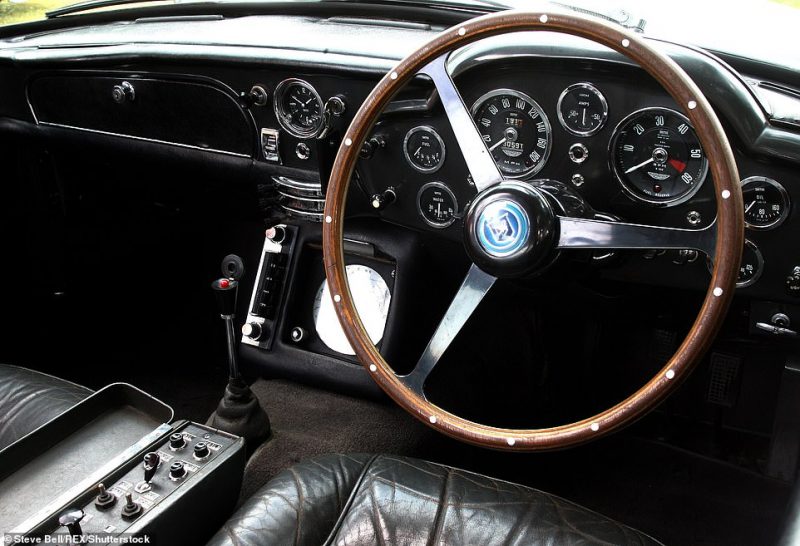 ДБ5 на Даниел Крејг во претстојниот "Не е време за умирање" (No Time To Die) е опремен со поголеми митралези на фаровите.
Автомобилите ќе бидат опремени со реплика митралези кои создаваат автентични звуци, но секако, без куршуми.