(Видео) Кавги и турканици во "Лидл" во Србија поради ниските цени на пилешкото месо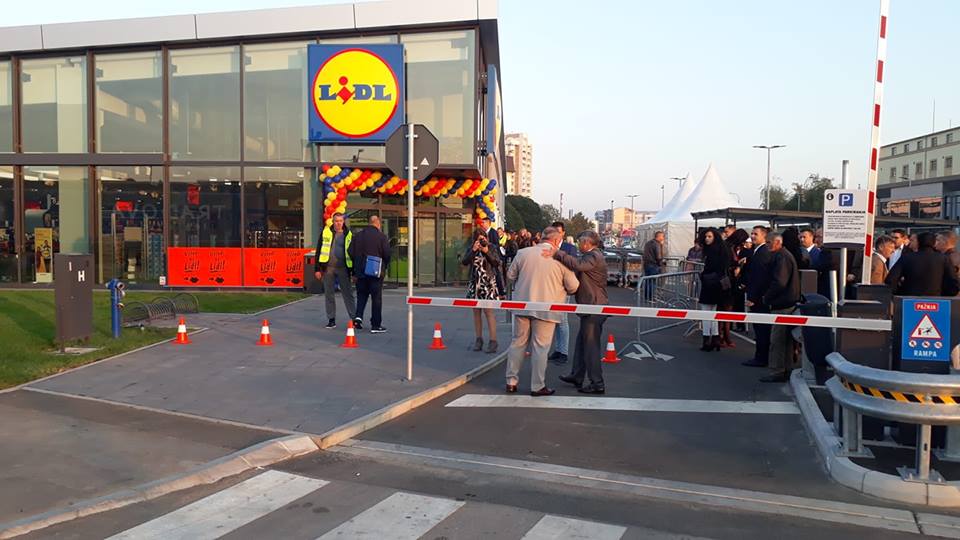 Социјалните мрежи денеска беа преплавени со фотографии и видео-снимки од отворањето на продавниците на "Лидл" во Србија, а во една од нив речиси избувна и тепачка.
Zena u fazonu: "Myyyyy precious"#lidl #novisad #srbija pic.twitter.com/1MxcRSCWjf

— Ignis (@Vukas94) October 11, 2018
На порталот "Југмедија" беше објавена видоео-снимка од отворањето на "Лидл" во Лесковац, на видеото мож да се забалежи дека како луѓето се караат и буткаат кој да земе повеќе пилиња, поради ниската цена.
"Лидл" на денот на отварањето понуди акција за пилиња по цена од 120 динари за килограм, а во сите 16 отворени објекти имало вистинска борба за ова месо.
Lidl, otvaranje.
Srbija, kuća na promaji. pic.twitter.com/zuL74geQgh

— Begafo (@begafo1) October 11, 2018
На снимката од Лесковац се слушаат расправии и викање, и во еден момент односите меѓу клиентите беа на работ на физичка пресметка.
Дека интересот е навистина голем може да се забележи и од другите видео-снимки кои излегоа по социјалните мрежи, на кој се гледа како луѓето ги тегнат кутии во кој е спакувано местото, во борба кој да земем повеќе.
©Makfax.com.mk Доколку преземете содржина од оваа страница, во целост сте се согласиле со нејзините Услови за користење.

Водата на Аљаска е толку топла што веќе ни рибите не можат да издржат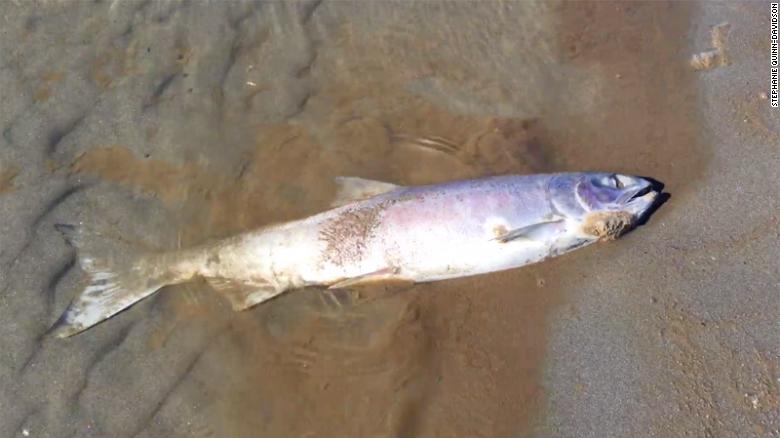 Аљаска ова лето беше на удар на незапаметени топлотни бранови. Научниците предупредуваат на влијанието на климатските промени на рибниот свет, бидејќи забележани се бројни угинати примероци на неколку видови лосос.
Стефани Квин-Дејвидсон, директорка на рибната компанија Јукон, рекла дека кон крајот на јули однела група научници на експедиција долж реката Којокук, каде мештаните ја предупредиле за угинати лососи.
Alaska has been in the throes of an unprecedented heat wave this summer, and the heat stress is killing salmon in large numbers https://t.co/vGn3x6cw1I

— CNN (@CNN) August 17, 2019
Тие избројале 850 мртви лососи, но процениле дека вкупниот број најверојатно е четири до десет пати поголем. Барале докази за можно труење или зараза, но ништо не нашле, а со оглед дека нивното угинување се поклопило со топлотниот бран, заклучиле дека топлотен стрес е причина за масовното угинување.
Топлотниот бран е посилен од што се очекувало.
"Температурата на водата достигна рекордна вредност истовремено со температурата на воздухот" велат експертите.
Научниците од 2002 година ја следат температурата околу заливот Кук, јужно од Енкориџа, и до сега таа не надмината 24,5 степени Целзиусови. Оваа година на 7 јули температурата достигна 27,5 степени.