(Видео) Презентерката што ја исмеваше вродената мана на Хоакин Феникс се извини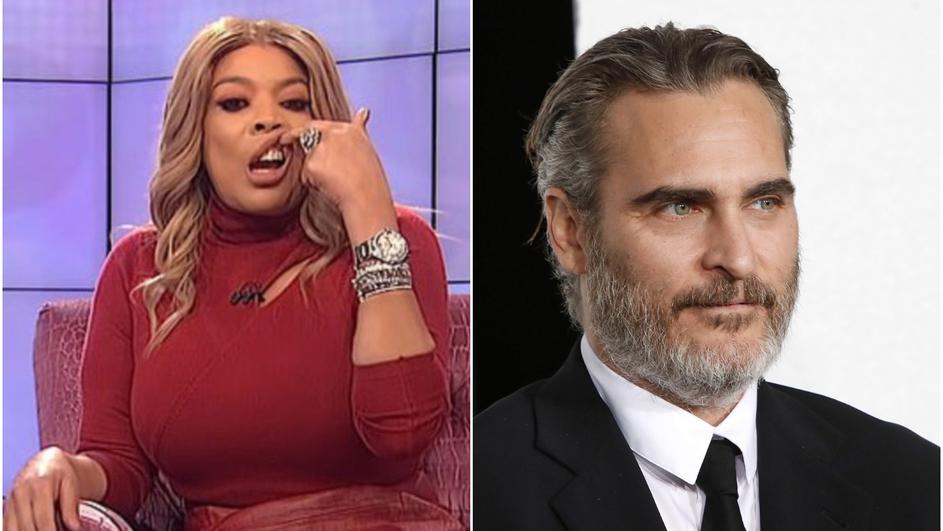 Презентерката Венди Вилијамс (55), една од најпопуларните радио и телевизиски ѕвезди во Америка, ги налути гледачите со своето однесување во своето ток-шоу The Wendy Williams Show, кое се емитува од 2008 година. Таа се исмевала со вродената мана на актерот Хоакин Феникс (45).
"Неговите продорни очи го прават привлечен, но во исто време тој изгледа многу чудно со таа лузна на горната усна. Како се вика тоа? Дали е тоа зајачка уста, расцеп на устата и непцето?", праша Вилијамс. Притоа таа направила гримаса покажувајќи го тоа на себе.
Прв реагирал Адам Бигил (31), играч на американски фудбал, кој и самиот се родил со т.н. зајачка уста, а поради оваа вродена малформација морал да се оперира и неговиот мал син Бију.
Day 3
We are still waiting for a @WendyWilliams apology to the cleft community.

Outside of that, seeing everyone come together on social media to rally around her comments and actions has been truly amazing.

It's clear we are making progress towards being able to #endbullying pic.twitter.com/lIXUa5i1vs

— Adam Bighill (@Bighill44) January 12, 2020
"Нејзините постапки се грозни, неприфатливи и навредливи и јавно повикуваат на малтретирање", напиша спортистот на "Твитер", а набргу потоа и пејачката Шер (73) ја нападна Венди Вилијамс.
Today is Beau's big day. He is getting his lip repaired today in Winnipeg by the fantastic Dr. Ross. Thanks to everyone who has reached out, and in advance, thanks for any of your well wishes for Beau. He is so loved! #cleftstrong #1in700 #cleftcutie pic.twitter.com/n3MxaLvl5f

— Adam Bighill (@Bighill44) January 15, 2020
"Венди, засрами се! Која си ти воопшто? Треба да бидеш отпуштена", рече Шер, која со години волонтира во Американското здружение за нега на деца со краниофацијални нарушувања.
Вилијамс на крајот се извини на "Твитер" за суровите коментари што ги дала на сметка на Хоакин Феникс.
. @Bighill44 We're thinking about Beau today as he is in surgery. I want to apologize to the cleft community and in Beau's honor, our show is donating to @operationsmile and @AmerCleftPalate and encourage our Wendy Watchers to learn more and help support the cleft community.

— Wendy Williams (@WendyWilliams) January 16, 2020
Таа исто така вети дека ќе донира пари за операции за да им помогне на семејствата што се борат со такви состојби.
©Makfax.com.mk Доколку преземете содржина од оваа страница, во целост сте се согласиле со нејзините Услови за користење.

Џефри Раш доби најголема отштета за клевета во историјата на Австралија
Холивудската sвезда Џефри Раш ја доби најголемата отштета за клевета досега платена во Австралија, откако австралискиот суд ја отфрли жалбата на весникот во сопственост на Руперт Мардок.
Оскаровецот ќе добие два милиони долари поради изгубената заработка и како надомест откако судот ја отфрли жалбата за намалување на трошоците и повторно судење.
Оваа одлука против Nationwide News, австралиската подружница на "Њуз корп.", е последниот пресврт во правната битка помеѓу Раш и "Дејли телеграф", кој го обвини за непримерно сексуално однесување кон актерките.
Во статијата на насловната страница објавена во 2017 година, "Дејли телеграф" напиша дека Сиднејската театарска компанија добила поплака дека Раш непримерно ја допирал колешката за време на поставувањето на претставата "Кралот Лир".
Судијата во Сиднеј ја опиша содржината на статијата како безобѕирен и неодговорен пример на сензационалистичко новинарство.
Локалните медиуми објавија дека сумата што Раш ќе ја добие е најголемата досега платена на поединец во Австралија, која има строги закони за клевета.
Раш освои Оскар за улогата во филмот "Блесок" во 1996 година и е еден од малкутемина што освоија и Златен глобус, Еми и Тони.