Дали претераа? Во новиот ТВ-филм Меган Маркл умира исто како и принцезата Дијана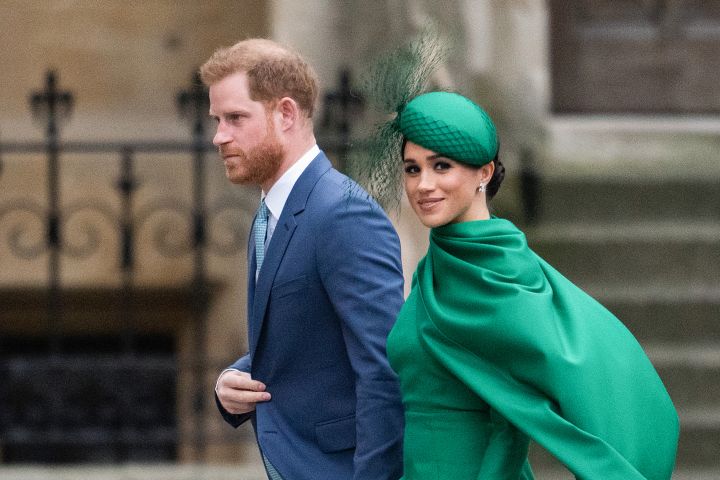 Премиерно беше прикажан телвизискиот филм Harry & Meghan: Escaping the Palace ("Хари и Меган: Бегство од палатата"), кој зборува за последниот голем скандал што го погоди британското кралско семејство – заминувањето на војводата од Сасекс.
Ова е трет во серијата филмови за Сасексови и го прикажува животот на Меган Маркл и принцот Хари, со акцент на нивното напуштање на кралското семејство. Главните улоги им се доверени на релативно непознати актери – Сиднеј Мортон и Џордан Волен.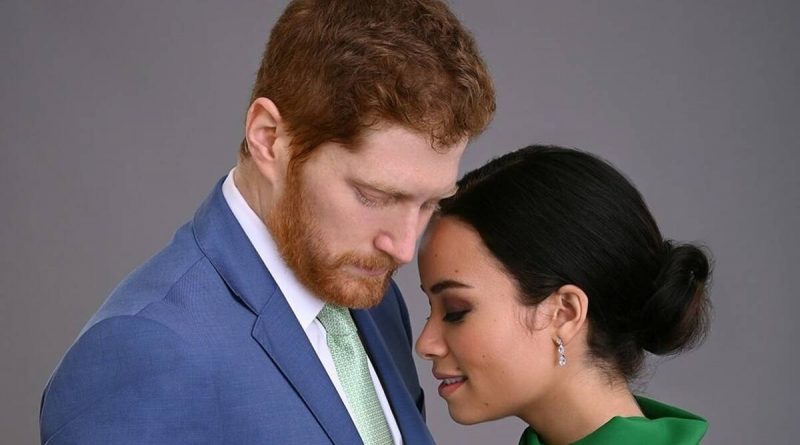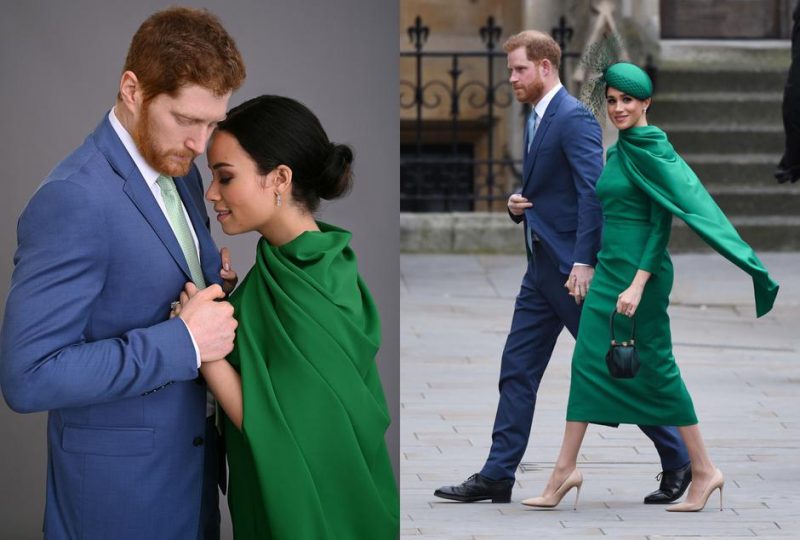 Филмски и вистински Хари и Меган
Војводите од Сасекс се прикажани како жртви, а главните негативци се принцот Вилијам и неговата сопруга Кејт. Но, прилично контроверзна сцена е онаа во која Меган загинува во сообраќајна несреќа, а алузиите на смртта на принцезата Дијана многумина ги нарекоа невкусни.
Меѓу другото, филмот ги пресоздава сцените од интервјуто што двојката ѝ го даде на Опра Винфри, што предизвика голем интерес поради пикантериите за нивниот живот во палатата.
Сепак, сцената што привлече најголемо внимание во овој телевизиски филм е онаа што ја прикажува смртта на Меган Маркл во сообраќајна несреќа. Всушност, станува збор за ноќен кошмар на принцот, но избраните кадри се во голема мера инспирирани од настаните од местото на несреќата во која загина принцезата Дијана.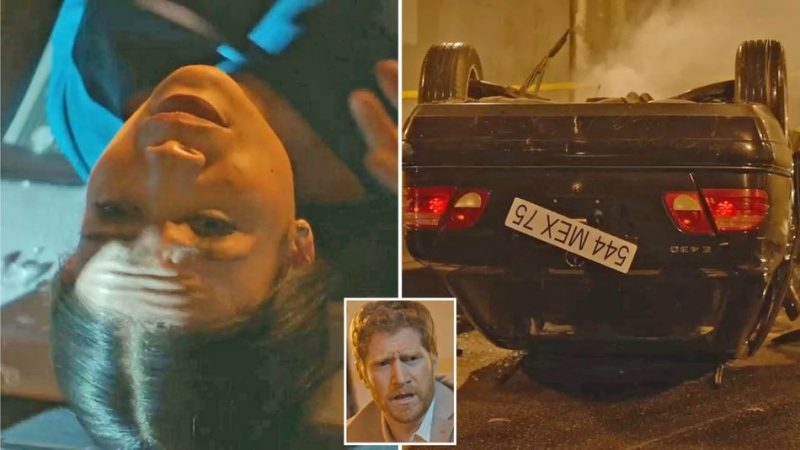 Споменатите сцени беа окфалификувани од голем дел од британската јавност како дегутантни и целосно непримерни. Недостасуваа критики за филмот, а објавениот трејлер предизвика потсмев кај некои гледачи.
"Таа сцена на судар директно од вистинскиот живот на мајката на Хари е невкусна и тешко е да се поверува дека некој одлучил да ја вклучи", "Кога мислите дека не може да биде полошо, еве изненадување", "Глумата на главните актери е речиси исто толку лошо како она на Хари и Меган, "Тешко е да се биде поневкусен од семејството Кардашијан, но со ова некако им успеа"… ова се само некои од коментарите што може да се прочитаат за филмот по објавувањето на официјалниот трејлер.
©Makfax.com.mk Доколку преземете содржина од оваа страница, во целост сте се согласиле со нејзините Услови за користење.

(Видео) Вилијам и Кејт, Камила и Чарлс ќе присуствуваат на премиерата на новиот филм за Џејмс Бонд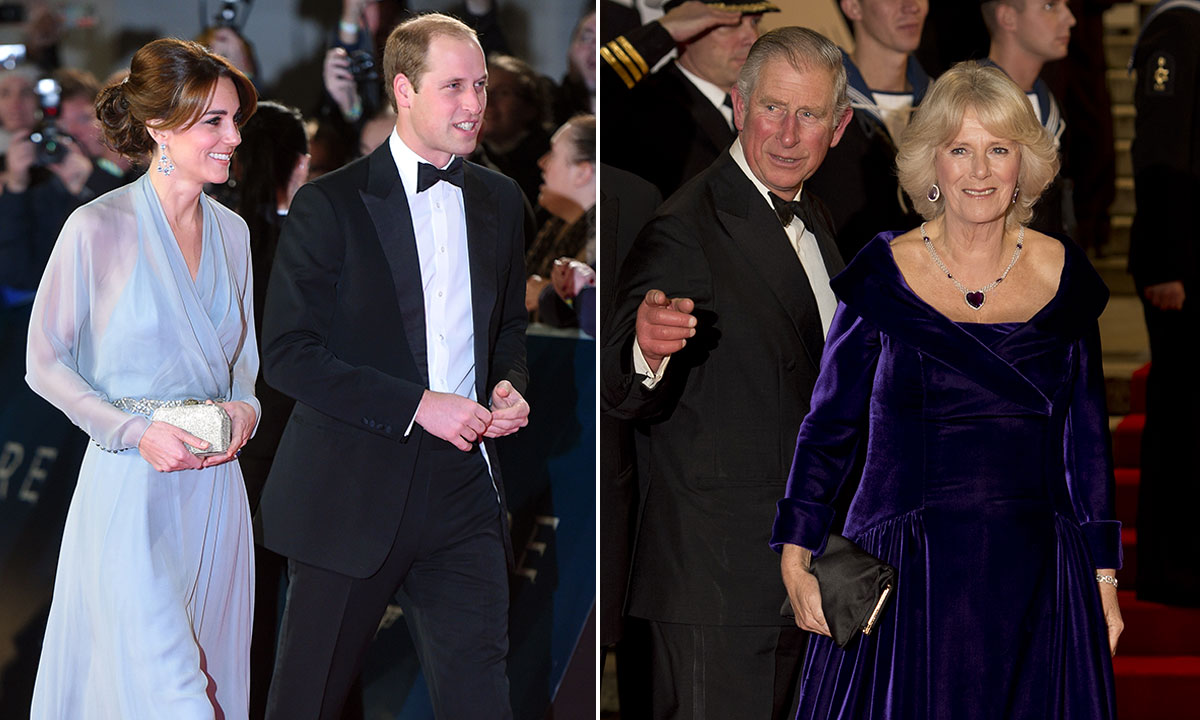 Кејт, војвотката од Кембриџ и принцот Вилијам ќе им се придружат на принцот Чарлс и Камила, војвотката од Корнвол, во редок заеднички ангажман полн со филмски ѕвезди.
Четворицата членови на кралското семејство следната недела ќе продефилираат на црвениот тепих во Ројал Алберт Хол и ќе присуствуваат на светската премиера на No Time To Die ("Не е време за умирање"), новиот филм во серијалот за најпознатиот таен агент 007.
Најновиот и долгоочекуван филм  ќе дебитира во лондонскиот Ројал Алберт Хол на 28 септември.
Насловната песна за филмот ја напиша и ја пее Били Ајлиш.
На премиерата, кралското семејство ќе се сретнат со режисерот Кери Џоџи Фукунага и актерската екипа, вклучувајќи ги Даниел Крег, Рами Малек, Леа Сејду и Лашана Линч.
Исто така, ќе бидат пречекани од сценаристите Нил Пурвис, Роберт Вејд, Фиби Волер Бриџ и изведувачите Били Ајлиш и Финиес О'Конел.
Кралското присуство на премиерата на 25. филм за Бонд, а последен во кој Крег ја има улогата на тајниот агент 007, се вклопува во добротворната работа на кралското семејство.
Британската, воедно и светската премиера, всушност ќе биде од корист за добротворни организации кои ги поддржуваат поранешните и сегашните припадници на МИ5, МИ6, ГХХК и специјалните сили на Велика Британија.
Здравствените работници и припадниците на вооружените сили, исто така, се поканети да присуствуваат на ѕвездениот настан.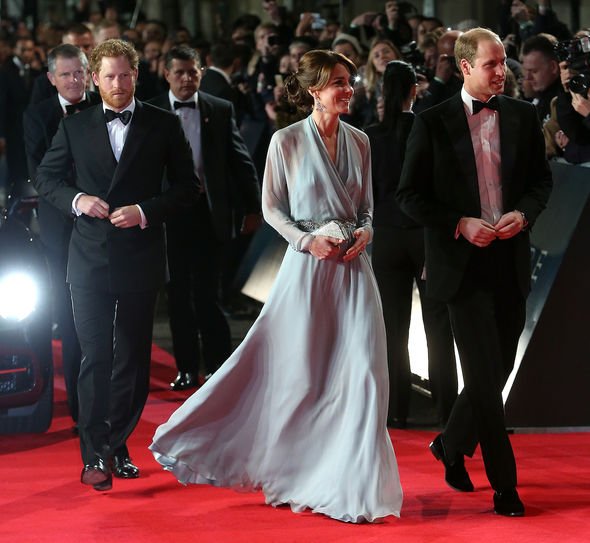 Кејт, принцот Вилијам и принцот Хари на премиерата на Spectre во 2015 година