Елегантна и секогаш во тренд: Сара Џесика Паркер како Кери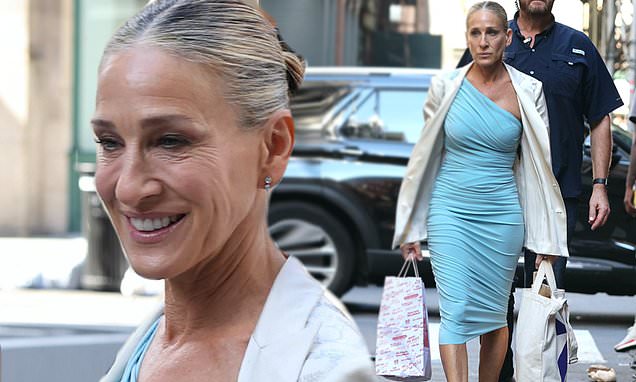 Сара Џесика Паркер со стилски изглед кога ја глуми Кери Бредшо од хит-серијата "Сексот и градот", па така и во новата сезона со наслов And Just Like That.
Паркер на себе има ултрамодерен аква-син фустан додека снима сцена од новиот проект.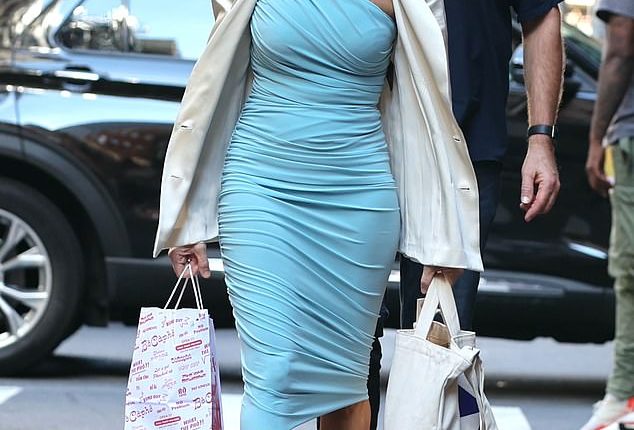 56-годишната актерка беше забележана пред ресторанот Au Cheval во центарот на Менхетн во Њујорк во четвртокот вечерта.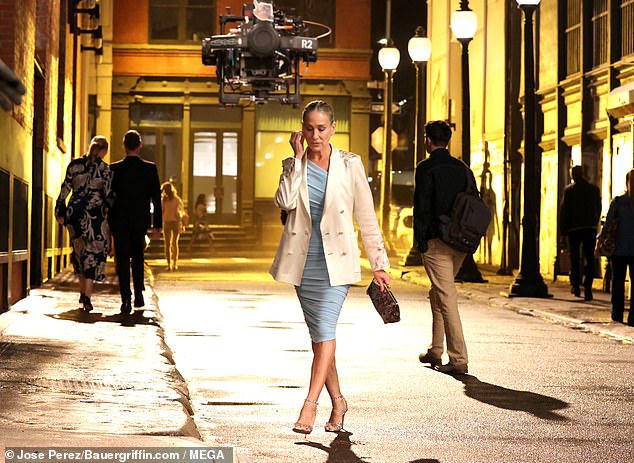 Претходно, со неа беше и колегата Џон Тени во рамките на продукцијата на новата сезона.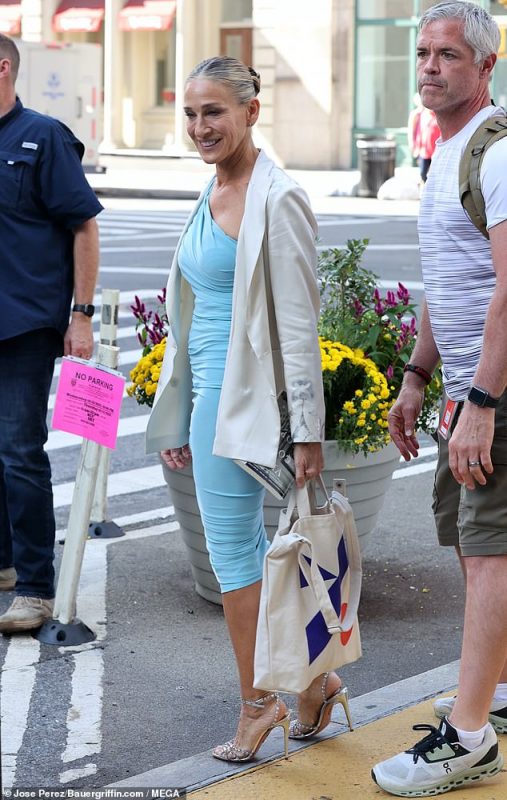 Во новите епизоди глумат Сара Џесика Паркер, Синтија Никсон и Кристин Дејвис. Саманта Џонс нема да се појави во новата сезона, која има 10 епизоди во времетраење од половина час.
"Сексот и градот" почна да се прикажува во 1998 година и следуваа шест сезони сè до 2004 година. Беа снимени и два филма како продолжние на приказната од серијата.
©Makfax.com.mk Доколку преземете содржина од оваа страница, во целост сте се согласиле со нејзините Услови за користење.

Принцот Чарлс, наводно, е тој што прашал за бојата на кожата на бебето Арчи
Една нова книга тврди дека принцот Чарлс шпекулирал за тенот на кожата на идните деца на принцот Хари и Меган Маркл – и несвесно предизвикал јаз меѓу парот и британското кралско семејство.
Ова е според добро поставен извор во книгата на авторот Кристофер Андерсен "Браќа и сопруги: внатре во приватните животи на Вилијам, Кејт, Хари и Меган", која треба да излезе во вторник.
Изворот тврди дека на 27 ноември 2017 година – истото утро кога официјално беше објавена свршувачката на принцот Хари и Меган Маркл – принцот Чарлс ѝ рекол на својата сопруга Камила: "Се прашувам како ќе изгледаат децата?"
Инсајдерот вели дека Камила, затечена од прашањето, одговорила: "Па, апсолутно прекрасни, сигурна сум".
Спуштајќи го гласот, потоа Чарлс рекол: "Што мислиш каков може да биде тенот на нивните деца?"
Портпарол на принцот Чарлс изјави за The Post: "Ова е фикција и не вреди дополнително да се коментира". Портпаролот на Хари и Меган не одговори на барањата за коментар.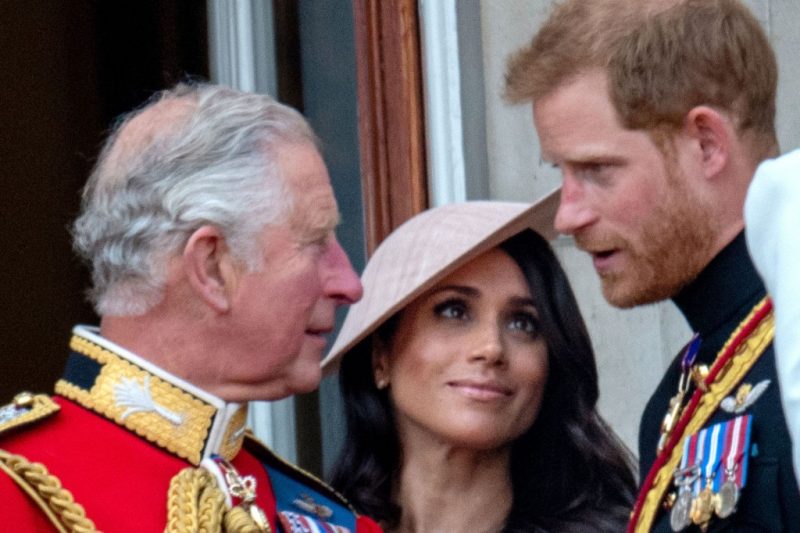 Андерсен, сепак, не тврди дека Чарлс е неименуваниот член на кралското семејство кого Меган – чија мајка е афроамериканка, а таткото белец – сензационално го обвини во текот на фамозното интервју кај Опра Винфри.
Авторот всушност сака да прикаже дека љубопитноста на Чарлс била зграпчена и извртена од измамнички дворјани кои ѝ дале расистички спин. Според Андерсен, до моментот кога Хари и Меган ја слушнале рециклираната верзија, таа достигнала токсични размери.
Андерсен го вперува прстот кон група високи советници во палатата познати како "Луѓе во сиво" или Men in Gray.
Прашањето што ѝ го поставил Чарлс на својата сопруга почна да одекнува на помалку невин начин низ ходниците на Бакингемската палата", пишува Андерсен, во својот опис на шепотот на елитистичката клика која Британците ја нарекуваат "мрежа на стари момци". Нивните озборувања се фокусираа на тоа како "кралското семејство ќе изгледа во очите на остатокот од светот штом афроамериканска крв ќе стане дел од мешавината".