Луѓето се виновни за изумирањето на 60 отсто од животинскиот свет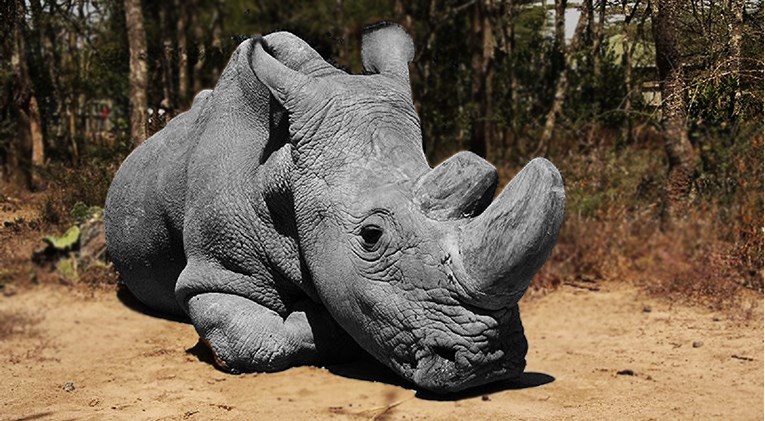 Биодиверзитетот на Земјата во последните неколку децении минува низ постојано, катастрофално уништување. Од 1970 до 2014 година истото резултирало со намалување на популацијата на диви животински видови за дури 60 проценти, покажуваат најновите податоци на Светскиот фонд за заштита на природата (WWF).
За целите на извештајот со назив "Жива pланета" (Living Planet Report) кој WWF го изработил во соработка со Лондонското зоолошко друштво, експерти ширум светот собирале податоци за околу 4 000 различни видови  птици, риби, цицачи, водоземци и влекачи.
Can nature bounce back from the devastating impact of human activity?

The Living Planet Report 2018 is out NOW #LPR2018 #NatureMatters https://t.co/k18ZWjlTnH pic.twitter.com/Skuqmwkphn

— WWF 🐼 (@WWF) October 30, 2018
Директорот на WWF, Марко Ламбертини, по повод објавувањето на извештајот кажа дека заштитата на природата треба да се сфати во поширок контекст, а не само во правец за да се зголеми заштитата на загрозените животински видови, како што се пандите, тигрите и китовите.
"Не постои перспектива за здрава иднина на луѓето кои живеат на планета со непостојана и нарушена клима, исцрпени океани, уништена почва и опустошени шуми, на планета која речиси целосно е лишена од биодиверзитет", предупреди тој.
Исчезнувањето на фауната е евидентно на планетата, а некои нејзини делови се особено ранливи, како на пример тропските предели.
Во претходниот, десетти извештај "Жива планета" забележано беше намалување на популацијата на диви животински видови за 58 проценти, а годинава научниците предупредуваат дека ситуацијата се влошува, односно дека популацијата на диви животни е намалена за дури 60 отсто.
©Makfax.com.mk Доколку преземете содржина од оваа страница, во целост сте се согласиле со нејзините Услови за користење.

(Видео) По топлотниот бран, на Алпите се создаде езеро на 3.000 метри надморска височина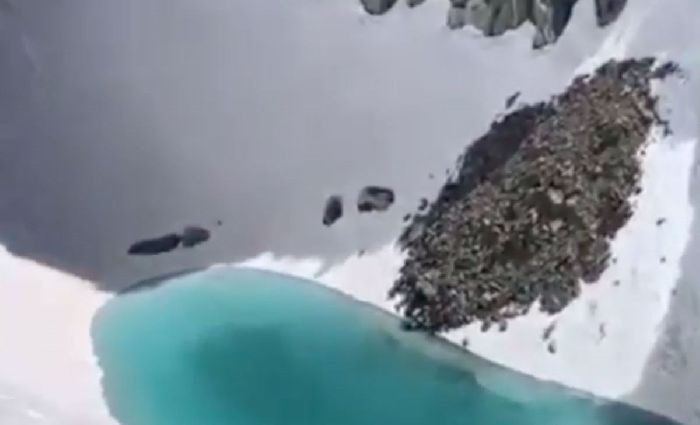 Човекот што се искачи на француските Алпи кон крајот на јуни сними неверојатна, но и загрижувачка фотографија.
Како што известува "Индепендент", планинарот Брајан Местре бил шокиран кога во пределот на Мон Блан открил езеро на 3.400 метри надморска височина.
Местре објави фотографија на "Инстаграм" истакнувајќи дека во тоа подрачје се качил само десет дена откако неговиот колега Паул Тодхунтер се искачил на истото место за кое рекол дека било покриено со снег.
Во периодот помеѓу нивните две качувања се случи еден од најсилните топлотни бранови во Европа, кој го погоди и подрачјето каде што двајцата се качија.
И регионот Монблан го собори својот рекорд во тие денови и забележа температура од 9,3 Целзиусови степени.