Маргот Роби сака мажите да го гледаат "Птици грабливки"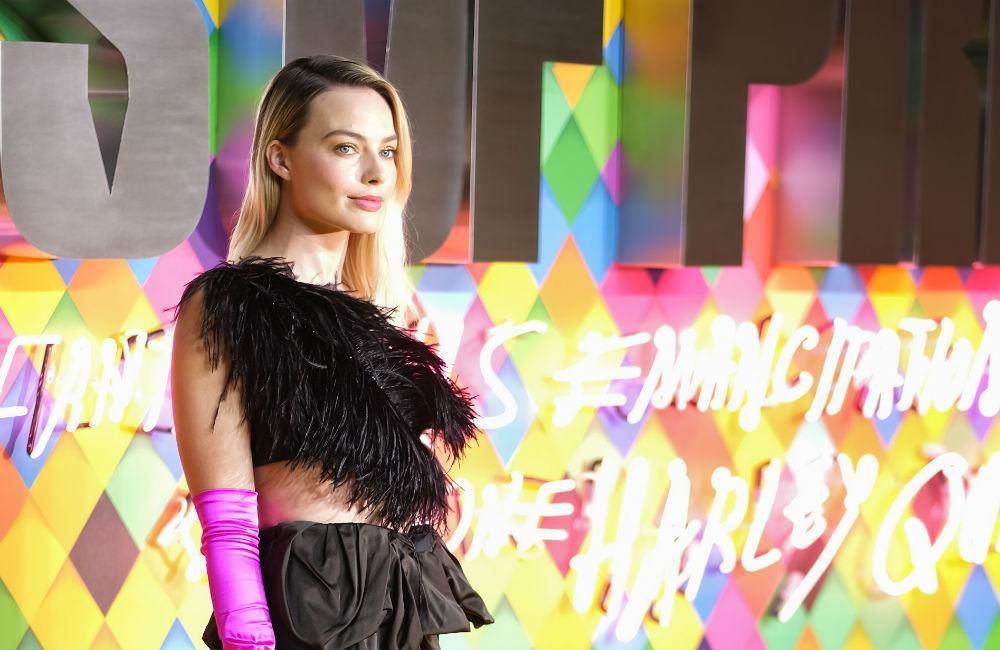 Маргот Роби се надева дека мажите ќе го гледаат "Птици грабливки", оригинален наслов Birds of Prеy (And The Fantabulous Emancipation Of One Harley Quinn.
29-годишната актерка ја репризира улогата на Харли Квин од "Одред на самоубијци" (Suicide Squad) во новиот филм –  акција авантура –  заедно со Ела Џеј Баско, Џарни Смолет-Бел, Мери Елизабета Винстед и Рози Перез.
Таа не сака жените протагонисти во филмот како и жената режисер, Кети Јан, да ги одврати мажите да го гледаат филмот затоа што верува дека сепак ќе пронајдат нешто заедничко, нешто што ќе ги поврзе со нив.
Говорејќи на светската премиера на филмот во Лондон во средата, 29 јануари, таа рече: "Се надевам дека момците гледаат филмови со женски улоги исто онолку колку што гледаат филмови во кои главните улоги ги играат мажи."
"Бидејќи јас гледам филмови без разлика на полот на протагонистите и пронаоѓам начин да се поврзам со човековото однесување."
"Чувствувам дека ако повеќе мажи гледаат содржини во кои доминираат жени ќе пронајдат начин да се поврзат", вели Маргот.
Маргот го продуцираше филмот и иако ѝ беше "приоритет" да регрутира повеќе жени, таа инсистира на тоа дека Кети Јан не ја добила режисерската палка поради нејзиниот пол, туку затоа што таа едноставно била вистинската личност.
Таа за "Скај њуз" изјави: "За мене е голем приоритет секогаш да барам можности за жени затоа што тие дефинитивно и историски добиваат помалку можности.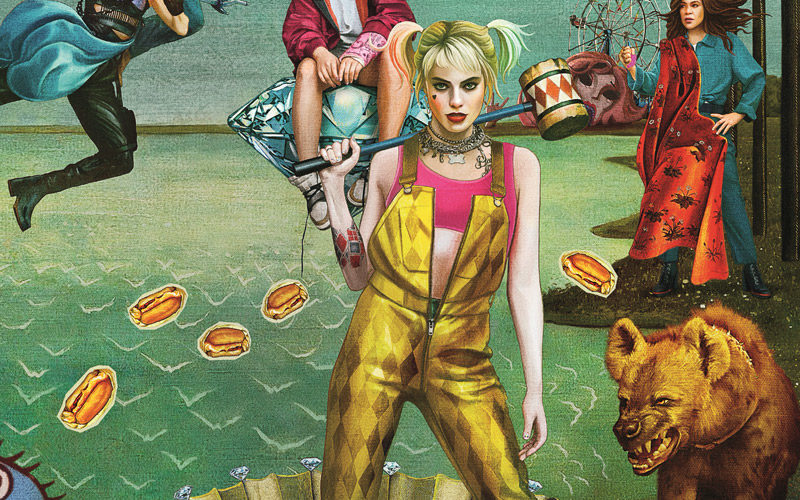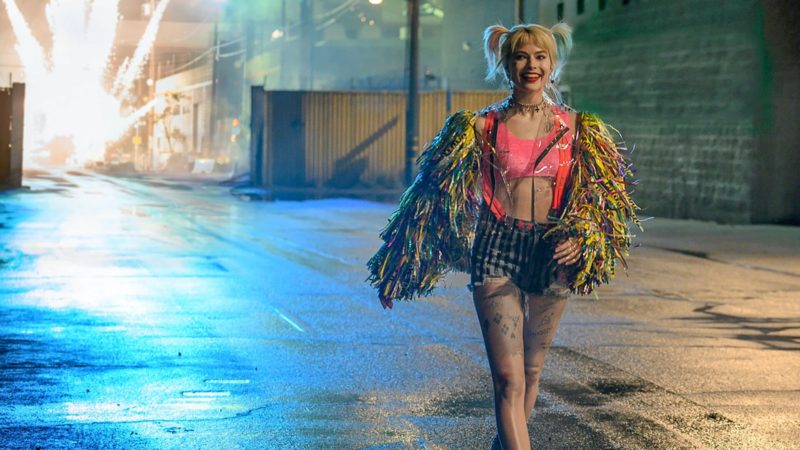 ©Makfax.com.mk Доколку преземете содржина од оваа страница, во целост сте се согласиле со нејзините Услови за користење.

Куќата на Хари и Меган била огласена за изнајмување, тврдат британски таблоиди
Гламурозниот имот на принцот Хари и Меган бил наведен како локација за видео и фотосесии, а цената на изнајмување била 700 долари на час, пишуваат британските таблоиди.
Откако војводата и војвотката од Сасекс се населија во Калифорнија, има многу шпекулации околу деталите на нивната палата во Монтечито. Иако фановите имаа кус увид во стилскиот имот во текот на неколку видеоповици на двојката, неодамна се појави најсеопфатен изглед на нивната семејна куќа благодарение на една понуда на веб-страница за изнајмување локација за настани.
"Мејл онлајн" објави дека имотот во Монтечито бил наведен како достапен за 700 долари на час за  видео и фотосесии на сајтот за изнајмување "Гигстер". Се чини дека огласот е отстранет, а сега има линк на кој пишува: "Извинете, оваа локација не беше објавена".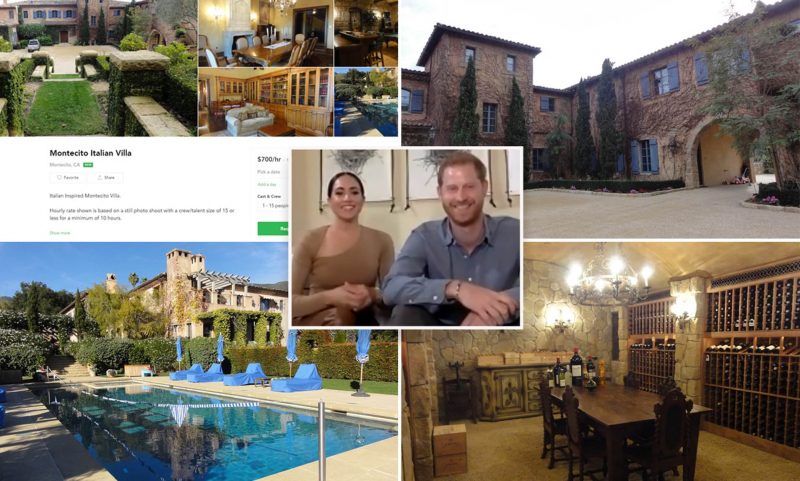 Понудата, наводно, била објавена пред двојката да го купи имотот од 14.7 милиони долари, но сепак весникот тврди дека сè уште била активна во петокот на 16 октомври.
Опишан како "Италијанска вила", имотот беше достапен за изнајмување минимум 10 часа. Може да собере екипа од 15 луѓе и има приватен паркинг за 50 лица. Во понудата стоело дека на локацијата е забрането пушење, консумирање алкохол, миленичиња, готвење и снимање филмови за возрасни.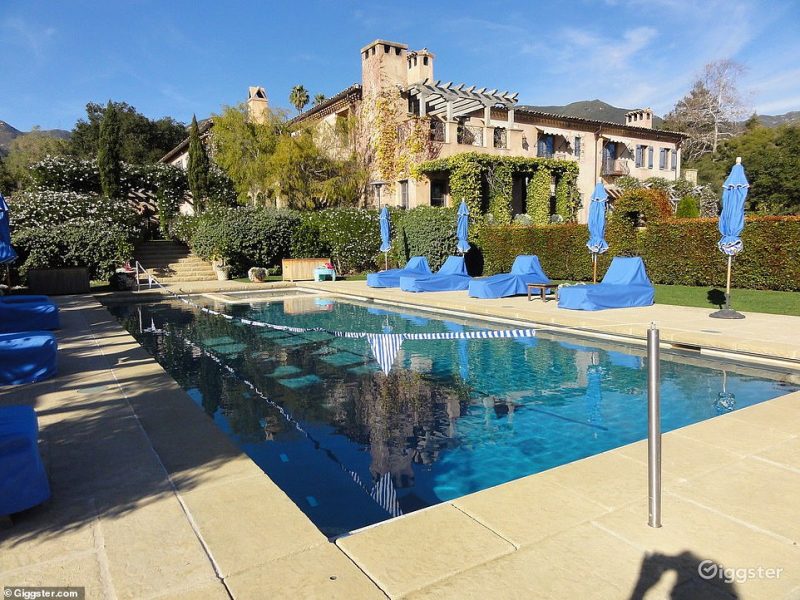 Куќата, наводно, е опремена со голема библиотека, канцеларија, спа-центар (со суви и влажни сауни), вежбалница, просторија за игри, аркада, театар, визба за вино и гаража за пет автомобили.
Се простира на 5.4 хектари земја со поглед на море, има огромни градини, тревници, рози, уметнички скроена жива ограда, чемпреси и маслинови дрвја, тениско игралиште, чајџилница, куќичка за деца и голем базен. Исто така има и дополнителна куќа за гости, со уште две спални соби и бањи.
Имотот можеби повеќе не е достапен за изнајмување, но без сомнение Хари и Меган ќе понудат уште многу ѕирнувања внатре, бидејќи тие продолжуваат да работат од дома за време на пандемијата, пишуваат таблоидите.