Најмалиот компјутерски сензор е минијатурен и во споредба со оризово зрно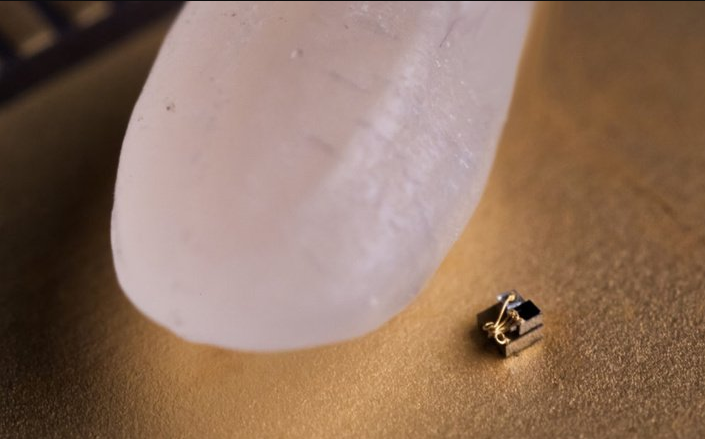 Научниците од Универзитетот во Мичиген произведоа минијатурен сметач кој може да детектира температура со големина од само 0,04 кубни милиметри, што е многу помало во споредба со оризово зрно.
Претходниот рекорд како производител на најмал компјутер во светот го држеше IBM. Сепак, истражувачите на Универзитетот во Мичиген, при конструкцијата на оваа минијатурна направа имплементирале свои оригинални идеи со цел да направат уште помала компјутерска единица.
World's #tiniest '#computer' makes a grain of rice seem massive
It could lead to big changes in health monitoring. https://t.co/tMd7axoj2l @analysisnytimes [The image of a rice (large) next to the computer] pic.twitter.com/TWLnxy3iId

— AnalysisNyTimes (@analysisnytimes) June 25, 2018
Истражувачите користеле кондензатори наместо диоди. Тие работат против релативното зголемување на електричната бучава, која настанува кај уреди кои работат на ниски напони.
Сензорот создаден од Универзитетот во Мичиген е способен да ги регистрира промените во исклучително мали области, како што се клеточните групи во телото.
Во овој сензор се наоѓа комплетен процесор, но кога еднаш ќе се исклучи доаѓа до губење на сите податоци.
Уредот може да се користи за лекување рак и други болести, но исто така ја отвора вратата и за многу возбудливи истражувања во светот на технологијата.
©Makfax.com.mk Доколку преземете содржина од оваа страница, во целост сте се согласиле со нејзините Услови за користење.

Илон Маск вели дека "Тесла" ќе има роботакси-возила в година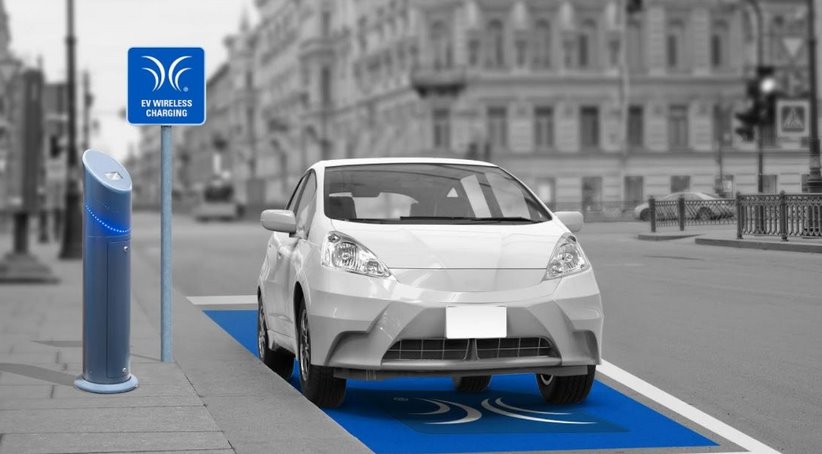 Извршниот директор на "Тесла", Илон Маск, на настан за инвеститори најави дека очекува компанијата да работи со роботакси-возила в година.
Возилата што комплетно самостојно ќе управуваат ќе се натпреваруваат со сервисите како "Убер" и "Лифт". Роботакси-возилата ќе заработуваат тогаш кога сопствениците на "Тесла" нема да го користат возилата.
Програмата на "Тесла" ќе му дозволи на сопственикот да го изнајми своето возило со тоа што дел од приходите ќе одат кај "Тесла", а преостанатиот дел од средствата кај сопственикот на возилото.
"Од финасиски аспект е лудо да купиш нешто друго, освен од 'Тесла'", рече Маск. ,"Тоа ќе биде како да имате коњ за три години".
"Тесла" предвиде дека роботакси-возилата ќе траат 11 години, ќе возат 1 милион милји и ќе остварат бруто-профит од едно возило од 30.000 долари годишно. Тоа е уште една агресивна прогноза од Маск за технологијата на "Тесла". Тој рече дека очекува да ги убеди регулаторите до крајот на следната година дека самостојните возила се побезбедни отколку кога се управувани од човек.