Хотелот "Белведере" затворен зашто остана без својот убав поглед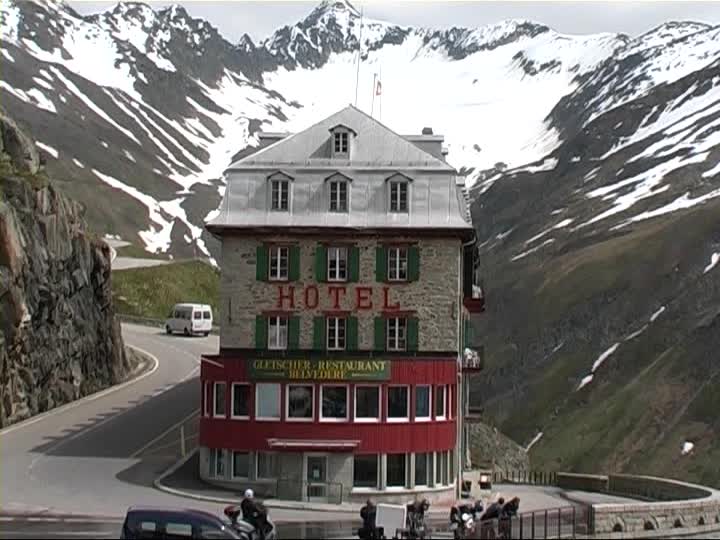 Швајцарскиот хотел од викторијанската ера, "Белведере", кој се наоѓа на планинскиот превој, а од кој туристите му се воодушевуваа на најголемиот глечер Роне, е затворен кога глечерот се повлече речиси два километра кон врвот на Алпите.
На местото каде што некогаш се простира моќниот глечер, кој како замрзната река се спушташе кон швајцарските долини, сега може да се види само карпа, камења и поројни потоци.
As the Rhône glacier receded, fewer and fewer visitors came to stay. The abandoned hotel remains, a physical reminder of the far-reaching effects of climate change. https://t.co/BlteUWL1vw

— Atlas Obscura (@atlasobscura) June 12, 2019
Повеќе од 500 швајцарски глечери веќе исчезнаа, а владата соопшти дека 90 отсто од преостанатите 1.500 ќе се стопат до крајот на векот ако ништо не се преземе во поглед на намалувањето на емисиите на штетни гасови.
Се очекува дека нивното повлекување значително ќе влијае и на водостојот, кој ќе расте додека мразот се топи, но на долги патеки ќе доведе до големи суши и недостиг од вода за пиење. Научниците стравуваат дека наглото топење би можело да предизвика и поројни потоци, кои може да нанесат поголеми штети на инфраструктурата, а со тоа и на економијата на земјата.
Хотелот "Белведере" е изграден во 1880 година и бил преплавен со туристи. Во него бил и Џејмс Бонд во филмот "Голдфингер", а сега е прва жртва на глобалното затоплување.
©Makfax.com.mk Доколку преземете содржина од оваа страница, во целост сте се согласиле со нејзините Услови за користење.

Aлекс Родригез против Џеј Ло во битка за суперјахти на Сен Тропе!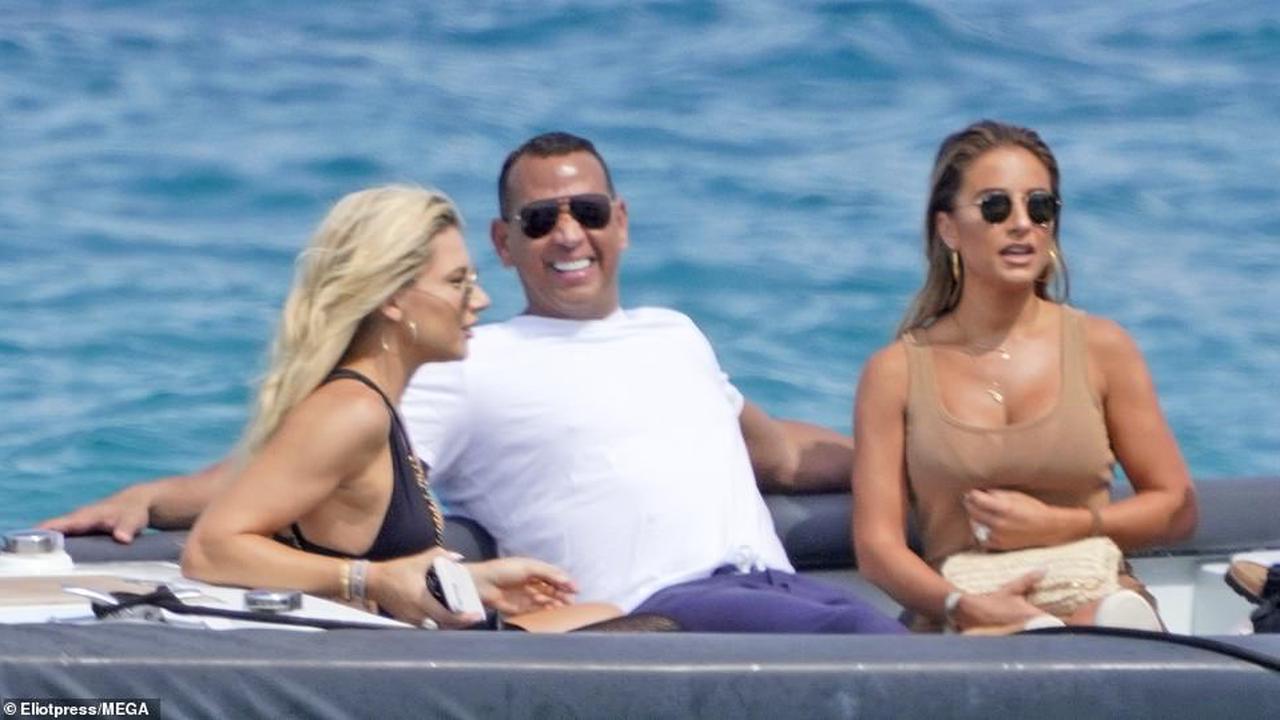 Поранешната бејзбол sвезда се релаксира со русокоса презентерка на спортски вести во брод за крстарење, но не е толку голем како бродот што го изнајмија Бен и Џенифер (Бенифер).
Алекс Родригез и Џенифер Лопез ја прекинаа свршувачката во април оваа година, објаснувајќи во заедничка изјава дека се "подобри како пријатели и сакаат да останат така".
Но, се чини дека поранешните партнери сега се преокупирани да се надминат еден со друг кога станува збор за нивните луксузни планови за годишен одмор, бидејќи и двајцата во моментот изнајмуваат ривалски суперјахти во Сен Тропе.
Додека неговата поранешна вереница, 52-годишната Џеј Ло, беше фотографирана како се вози со Бен Афлек на мега јахта, Алекс (45) е фотографиран со русокосата ТВ-презентерка за спорт Мелани Колинс (35), na импресивен брод во истиот крајбрежен град на француската ривиера.
Родригез, кој утре полни 46 години, планира да го прослави својот голем ден на јахтата Ocean Paradise која чини 27 милиони евра, со екипаж од 12 членови за 12 гости.
"Пејџ сикс" цитира аномимен извор дека Мелани како и уште 50 други гости, ќе се забавуваат за роденденот на Алекс.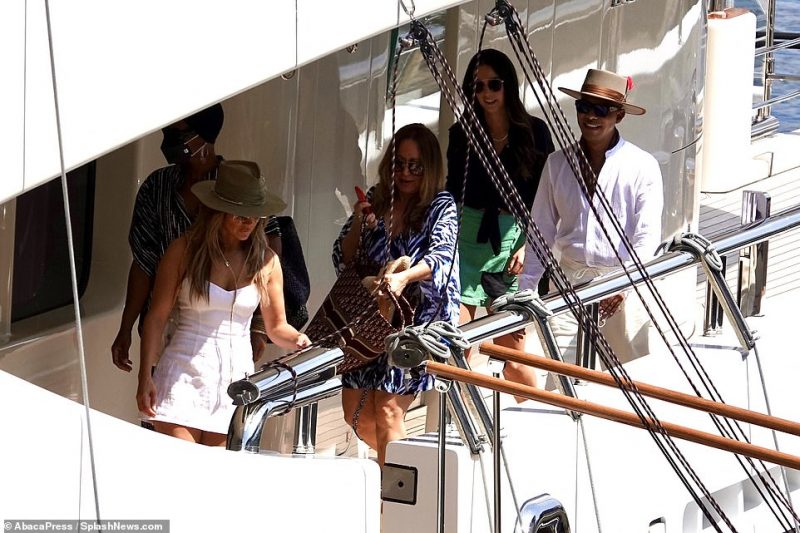 Сепак, оваа суперјахта е помала од мега-јахтата "Валери" чија вредност се проценува на 110 милиони евра, а во неа Бен и Џенифер беа видени како пресоздаваат жешки сцени од музичкото видео "Џени од блокот" од 2002 година. Во неа има 17 кабини и 12 членови екипаж.