600.000 фунти за сликата на голата Чери Блер
Лондонска галерија стави на продажба за 600.000 фунти или 660.000 евра слика на гола Чери Блер, сопруга на поранешниот британски премиер, Тони Блер,  од времето кога имала 22 години, јавуваат британските агенции
Сликата "Акт во движење, син фустан", уметничко дело на британецот  Еуан Аглоу, на кое сопругата на поранешниот британски премиер е прикажана гола во кус, син раскопчан мини фустан, требаше да биде изложено уште во 2006 година, но е повлечено во последен момент.Платното сега се наоѓа на ѕидот на една галерија во Мејфер, богат кварт во центарот на Лондон.Скицата за оваа слика веќе е продадена за 4.000 фунти, наводно на брачниот пар Блер, иако сопственикот на галеријата "Брауз енд Дарби" не сакаше да ја потврдува таа информација пред медиумите.Аглоу, кој почина во 2000 година на 68-годишна возраст, бараше сликата да не се изложува во јавност се додека семејството Блер бидат во "Даунинг стрит".Чери Блер позирала за оваа слика кога имала 22 години. Во тоа време била немажена и вработена како адвокат приправник. Уметникот на тоа дело работел подолго од една година, а Чери, која тогаш се презивала Бут и денес е 55-годишен адвокат и експерт за одбрана на човековите права, била платена пет фунти односно 7,5 евра на час.
©Makfax.com.mk Доколку преземете содржина од оваа страница, во целост сте се согласиле со нејзините Услови за користење.

Славата не му удри во глава, Хју Џекман послужуваше кафе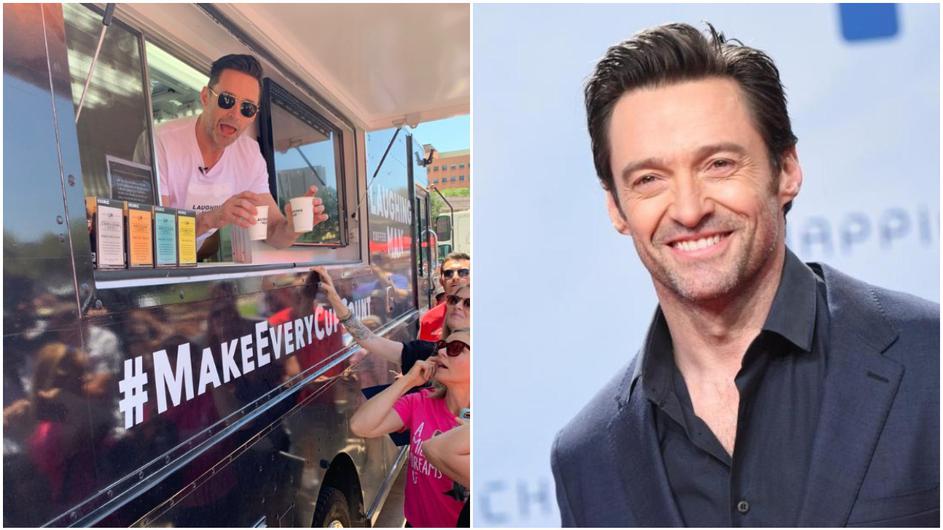 Австралискиот актер Хју Џекман (50) се наоѓа на турнејата "The Man. The Music. The Show" во Соединетите Американски Држави, а обожавателите ги изненади со неверојатен потег.
Познатиот актер минатата недела послужуваше кафе, а целиот настан го забележа со фотографија што ја објави на својот твитер-профил.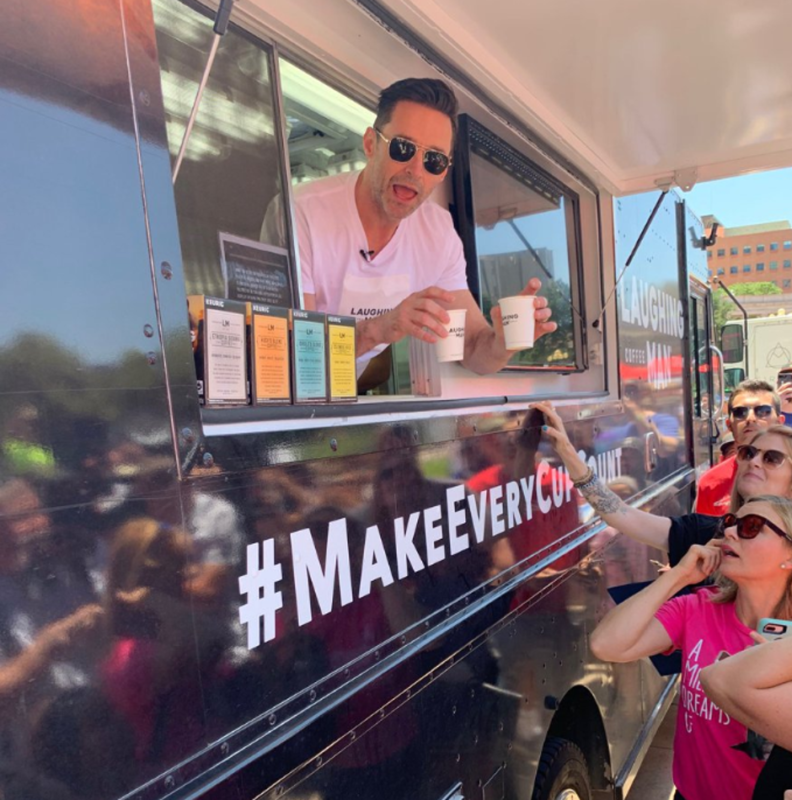 "Ви благодариме што дојдовте да не гледате во Денвер", напиша Џекман во описот на фотографијата. Бројните следбеници го пофалија овој чин и го нарекоа "човек од народ".
"Го сакам како глумец, но и како човек. Во овие ситуации гледаме кој не е искомплексиран и на кого славата не му удри во глава", се некои од коментарите под објавувањето.