Болести поврзани со исхраната
Еден сегмент на заболувања, за кој многу ретко се зборува кај нас, се заболувањата од исхраната
Иако причините за многу-фаталните заболувања може да ги бараме во неправилната исхрана и начин на живот сепак, кога зборуваме за заболувањата од исхраната, конкретно мислиме на група заболувања кои својот корен го имаат во самокритиката, негативните мисли за својот изглед и тело, одбивноста кон храната, екстремното намалување на внесот на храна или пак прејадување, како и навики на јадење кои го нарушуваат нормалното функционирање на телото. Овие навики речиси секогаш се проследени со форми на депресија. Во оваа група заболувања спаѓаат: анорексија, булимија и редица заболувања кои не се одделно определени поради сличноста. Она што е важно е дека овој тип на заболувања подеднакво ги погодуваат сите општествени слоеви, а нивниот исход може да биде трагичен.Познати личности кои починале поради заболувања поврзани со исхраната:Карен Карпентер (популарна американска пејачка од средината на 70-те. Веројатно некои од вас ќе се присетат на "The Carpenters")Таа ја започнала таканаречената Стилман диета или диета на вода, со цел да ја намали својата тежина која отсекогаш и создавала проблеми. Диетата се состоела од 8 чаши вода дневно и грст витамини. Карен продолжила со диета дури и откако изгубила 10 килограми, сè до својата смрт на неполни 33 години. Починала од прекин на работата на срцето, предизвикано од анорексија и мускулна атрофија, токму на денот на разводот со нејзиниот сопруг. Во моментот на смртта имала само 36 килограми.Ана Каролина Рестон (бразилски модел)Откако ја почнува својата кариера на 13 годишна возраст, работи за Ford, Elite и L'Equipe. Но, нејзиниот детски сон ќе стане ужасен кошмар по посетата на Кина, каде на еден кастинг и е забележано дека со себе носи повеќе килограми отколку што е потребно. Девојчето го сфатило тоа здраво за готово, се впуштила во ризични диети, кои една година подоцна ќе резултираат со анорексија. Состојбата се влошувала од ден на ден, а официјално смртта настапила со откажување на функцијата на бубрезите предизвикана од анорексија. Имала само 21 година и само 40 килограми.Марго Хемингвеј (модел и актерка, внука на големиот Ернест Хемингвеј). Прв топ модел кој добил милионски договор со Fabergè. Немало списание кое не ја посакувало на својата насловна страница во тоа време. Едно од заштитните лица и редовен гостин на фамозната дискотека Студио 54. Меѓутоа, ова ќе се распрсне како меур од сапуница по неколкуте фамилијарни драми и една скијачка несреќа по која ја зголемила својата тежина за безмалку 35 килограми. Иако депресијата некако постојано ја пратела во текот на животот, таа особено се засилува во овој период. И покрај неколкуте престојувања во разни центри за помош околу исхраната и депресијата, сепак решава да си го одземе животот, официјално поради преголема доза на фенолбарбитурати.Списокот е прилично долг: балерината Хајди Гинтер, гимнастичарката Кристи Хајнрих, американската поетеса Ен Секстон, ќерката на иранскиот шах Реза Пахлави.Некои од славните личности ја добиле битката со ваквите заболувања и решиле да проговорат јавно за тоа, како предупредување до армијата жени кои не се задоволни од својата тежина. Меѓу нив се:Опра Винфри успеа да ги победи заболувањатa поврзани со храната и издаде книга во која пред светот ја опиша својата борба со вишокот килограми.Кејт Винслет е израсната во семејство на одлични готвачи и целиот живот има проблем со својата тежина. Бројните критики што ги трпела резултираат со депресија и анорексија. Денес е задоволна со својот изглед и истото им го препорачува на сите други.Џејн Фонда беше меѓу првите славни личности која призна дека долги години се бори со булимијата. Својата борба со оваа болест ја опиша во својата автобиографија "My life so far".Во овој список влегуваат и: Ешли Симпсон, Кристина Ричи, Кетрин Оксеберг, Франц Кафка, Одри Хепберн, принцезата Дијана, Викторија Бекам… списокот е речиси без крај.
©Makfax.com.mk Доколку преземете содржина од оваа страница, во целост сте се согласиле со нејзините Услови за користење.

Славата не му удри во глава, Хју Џекман послужуваше кафе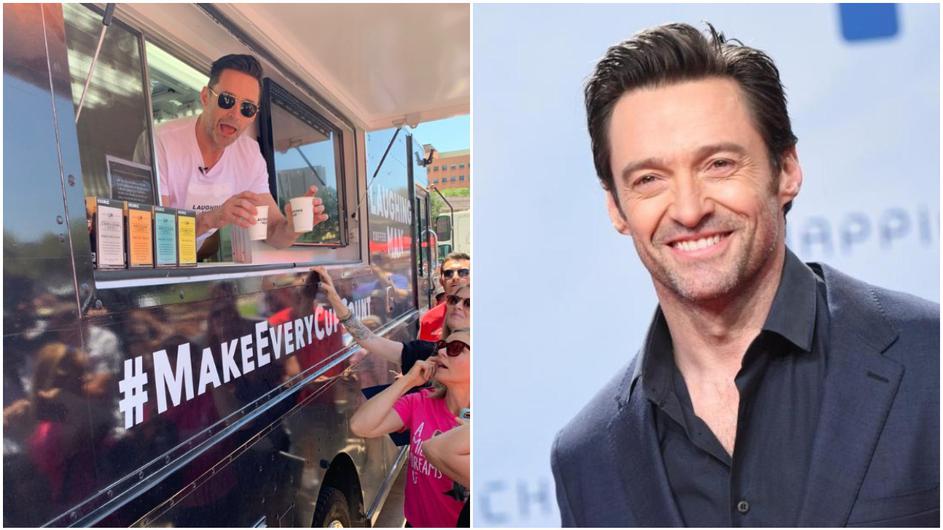 Австралискиот актер Хју Џекман (50) се наоѓа на турнејата "The Man. The Music. The Show" во Соединетите Американски Држави, а обожавателите ги изненади со неверојатен потег.
Познатиот актер минатата недела послужуваше кафе, а целиот настан го забележа со фотографија што ја објави на својот твитер-профил.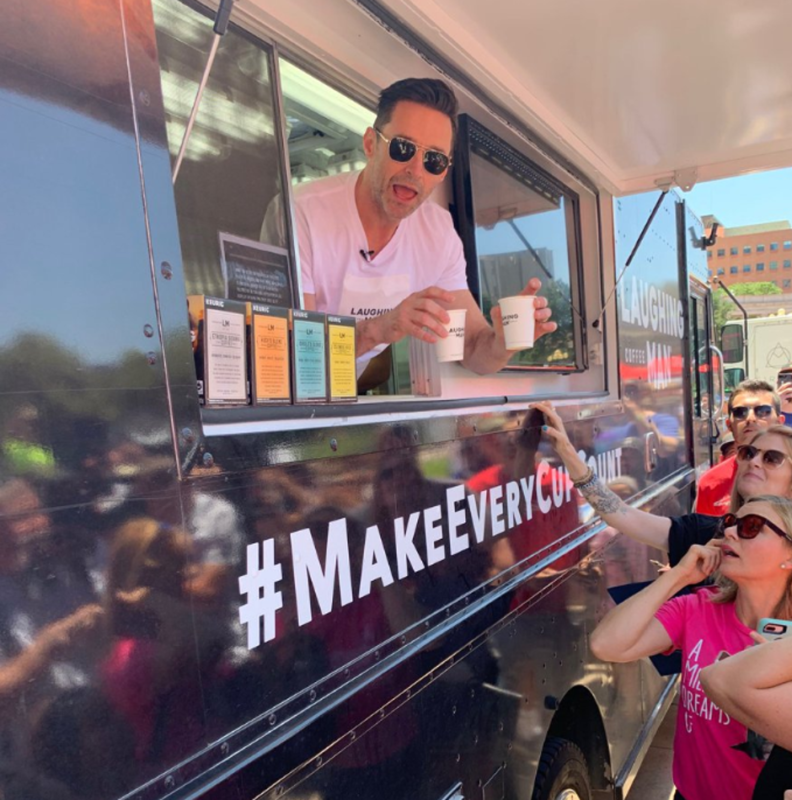 "Ви благодариме што дојдовте да не гледате во Денвер", напиша Џекман во описот на фотографијата. Бројните следбеници го пофалија овој чин и го нарекоа "човек од народ".
"Го сакам како глумец, но и како човек. Во овие ситуации гледаме кој не е искомплексиран и на кого славата не му удри во глава", се некои од коментарите под објавувањето.