Кина се подготвува за прослава на годината на коњот
Кина и кинеските заедници насекаде во светот се подготвуваат за една од најважните свечености во годината, прославата на кинеската лунарна година којашто годинава се дочекува во петок на 31-ви јануари, кога започнува годината на коњот според кинескиот зодијак.
Плоштадите и улиците во кинеските градови се искитени со традиционалните црвени лампиони, а дарувањето на децата, огнометот и парадите со змаеви и лавово се составен дел од дочекот на лунарната година. Почетокот на новата година се означува со биење на камбани. Петардите, исто така, се составен дел од древниот традиционален дочек на новата година, меѓутоа сѐ повеќе градски власти во Кина почнаа да ги забрануваат. Прославата трае две седмици односно од Нова година до Фестивалот на фенерите кои се одржува на 15-от ден од лунарната година.
Семејствата традиционално се собираат пред Нова година на вечера и тогаш се одвива најголемата привремена миграција на населението на планетата. Годинава се очекува дека ќе бидат остварени 3,62 милијарди индивидуални патувања во текот на прославата на кинеската Нова година.
Подготовките започнуваат со чистењето на домовите за да се исфрли несреќата и злото и да се направи место за среќата. Прозорците и вратите се украсуваат со предмети од црвена хартија и со натписи со стихови и со жеби.
Според традиционалниот кинески лунарен календар, првиот ден од новата година може да падне во кој и да е ден меѓу крајот на јануари и средината на февруари. Календарот е изработен врз основа на лунарниот циклус и положбата на Сонцето. Според легендата, датира од периодот од околу 2600 година пред нашата ера, кога митолошкиот жолт цар го започнал првиот циклус на кинескиот хороскоп и одредил 12 животни коишто ја претставуваат секоја година во 12-годишниот циклус од зодијакот.
Според кинескиот хороскоп, луѓето коишто се родени во годината на коњот се активни и полни со енергија, елегантни, независни и вредни./крај/мф/сн
©Makfax.com.mk Доколку преземете содржина од оваа страница, во целост сте се согласиле со нејзините Услови за користење.

"Спотифај" го испочитува ултиматумот на Нил Јанг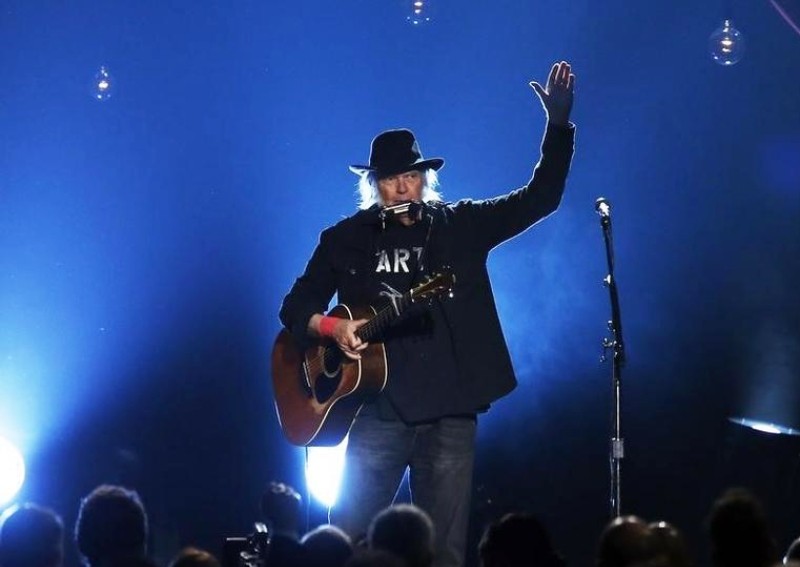 Музиката на Нил Јанг е отстранета од стриминг-платформата "Спотифај", откако пејачот-текстописец се спротивстави неговите песни да се пуштаат на истата платформа што го нуди подкастот на Џо Роган, соопштија компанијата и музичарот.
Претходно оваа недела, Јанг објави писмо упатено до неговиот менаџер и издавачката куќа, "Ворнер мјузик груп", во кое побара "Спотифај" повеќе да не стримува негова музика сè додека Роган шири дезинформации за вакцините против Ковид-19.
Во четвртокот, пејачот на Heart of Gold и Rocking In the Free World се заблагодари на неговата издавачка куќа што "застана зад мене во мојата одлука да ја повлечм целата своја музика од "Спотифај", и ги охрабри и другите музичари да го сторат истото.
"Spotify стана дом на дезинформации за Ковид опасни по живот", напиша Јанг на неговата веб-страница. "Лаги се продаваат за пари".
Шведската компанија соопшти дека се труди да ја балансира безбедноста на слушателите и слободата на креаторите и дека отстранила повеќе од 20,000 епизоди на подкаст поврзани со Ковид-19 во согласност со своите детални политики за содржина.
Роган (54) е водител на The Joe Rogan Experience, најдобро рангиран подкаст на "Спотифај", кој има ексклузивни права на програмата.