Ловец настрада од слон по што го изеле лавови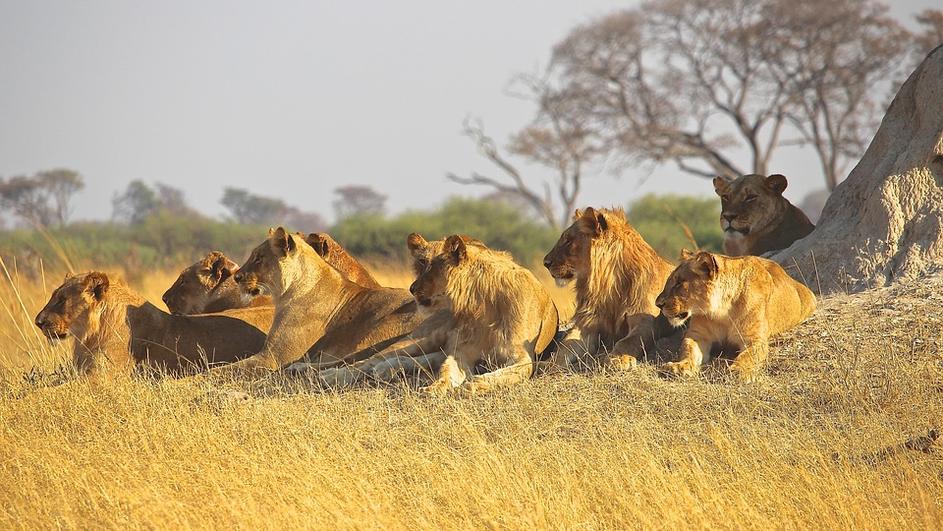 Криволец настрада од слон по што го изедоа лавови во Националниот парк Кругер во Јужна Африка. Неговиот партнер се јавил кај семејството и им кажал дека мажот бил прегазен од слон. Веднаш била побарана помош од вработените во паркот, кои заминале на местото на несреќата. Но, таму го пронашле само неговиот череп.
"Она што го пронајдовме на местото на несреќа сугерира дека глутница лавови го изеле човекот. Ги најдовме само неговиот черепот и панталоните", изјави ренџер од паркот. Надлежните предупредуваат дека е забранет илегален влез во паркот од безбедносни причини.
"Нелегален влез во националниот парк е забранет. Во паркот може да биде многу опасно, а овој случај е доказ за тоа", рече шефот на паркот, Глен Филипс.
#sapsMP Komatipoort: A human skull found in the Kruger National Park (KNP) is believed to be that of a man reportedly killed by an elephant while poaching with his accomplices on 01/04; duo arrested, rifles & ammo seized. MEhttps://t.co/XXsXpJqTjA pic.twitter.com/4Oye38Eddh

— SA Police Service (@SAPoliceService) April 6, 2019
Полицијата уапси уште четворица мажи осомничени за криволов во паркот Кругер. Инаку, ова не е прв напад на слон на посетители во паркот. Неколку дена пред несреќата ренџерите за време на рутинската обиколка ги нападнал и повредил слон.
Паркот, кој се протега на два милиона хектари земјиште, е еден од најпопуларните паркови во светот. Во него има стотици животински видови, како бизони, слонови, леопарди, лавови и носорози.
Јужноафриканскиот министер за животна средина изјави дека минатата година имале 769 обиди за криволовство на носорози, а 421 од нив биле во Националниот парк Кругер. Вкупно 36 шверцери на рогови на носорог биле уапсени и завршиле во затвор, а за 360 се чека пресуда.
Тие ги сакаат роговите за продажба во Азија. Веруваат дека ја третираат болеста. Евиденцијата беше запленета во Хонг Конг кога царината заплени 82,5 килограми рогови во вредност од повеќе од два милиона долари.
©Makfax.com.mk Доколку преземете содржина од оваа страница, во целост сте се согласиле со нејзините Услови за користење.

Украинските власти ги ставаат на аукција милениците на луѓето со долгови кон државата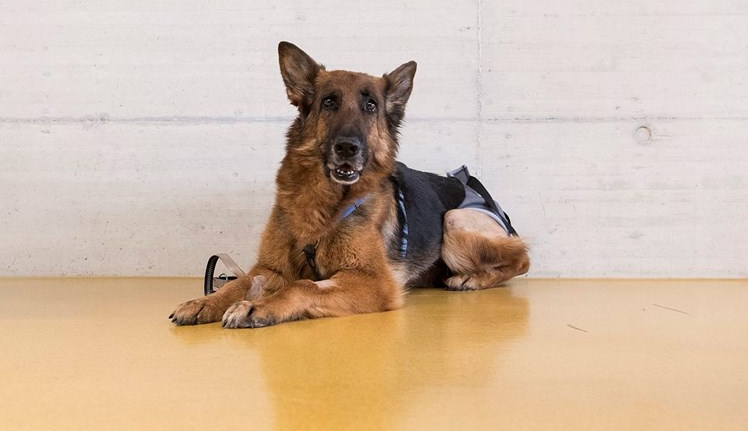 Расни кучиња запленети во Украина врз основа на судска наредба поради долговите на нивните сопственици, ќе бидат продадени на аукција преку интернет, што предизвика бројни критики во јавноста.
Многумина првично мислеле дека аукцијата на државната интернет-страница за продажба на запленета стока е шега, но кога на аукција се понудиле две кучиња, се покажало дека во прашање се вистински миленици, пишува Би-би-си, а пренесе хрватски "Индекс".
Опозицискиот пратеник Михајло Волинец објави фотографии од двете кучиња, со порака дека властите ги користат истите како уцена за наплаќање на долговите. Почетната цена за овчарско куче била 44 евра, а за другото била многу пониска сума.
"Навистина мора да ги одземеме милениците од сопствениците", изјавил украинскиот министер за правда, Денис Маљушка. "Иако беа однесени поради долгови на нивните поранешни сопственици, често се докажува дека ова е најдоброто решение за нив, затоа што во вакви случаи финансиски немоќните газди многу лошо постапуваат кон своите миленици", рекол тој.
Животот е многу скап за многу Украинци, а во последните години пензионерите имаат проблем со остриот пораст на цената на гасот. Претходно годинава, член на владејачката партија на претседателот Володимир Зеленски се извини откако јавно советувал пензионерка, кој едвај врзувала крај со крај, да го продаде своето куче.
Ресорниот министер исто така се правдал дека запленетите миленици често се откупуваат од страна на сопствениците или нивните роднини и тоа за симболична сума.