Научниците предупредуваат: нема мраз на Арктикот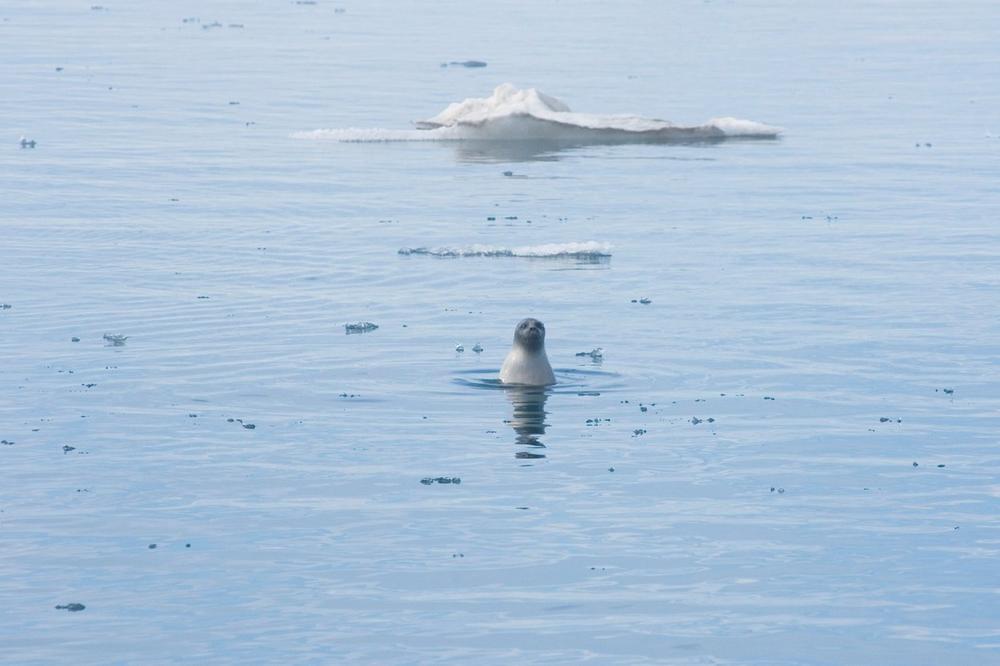 Научниците предупредуваат дека поголемиот дел од Арктикот сè уште не почнал да замрзнува, иако е крајот на октомври, што е најдоцен период досега во кој мразот сè уште не е формиран.
Климатскиот научник Захари Леби од Државниот универзитет во Колорадо сподели низа графикони на социјалните мрежи, со кои што објаснува дека Арктикот поминува низ историски настан и дека количината мраз во моментот е најмала забележана количина во овој период.
#Arctic sea ice extent is currently the lowest on record for the date. The amount of open water this fall is absurd.

Compared to previous decades:
—> about 1,680,000 km² less the 2010s average
—> about 4,050,000 km² less the 1980s average pic.twitter.com/42X4ou3wO0

— Zack Labe (@ZLabe) October 22, 2020
"Количината оваа есен е апсурдна, мора да обрнеме внимание на овие показатели за климатските промени", објави тој на "Твитер".
Арктичкиот морски мраз обично ја достигнува најниската точка во септември, највисоката во март, а Леби истакнува дека дебелината на морскиот мраз е исто така под просекот, пишува "Индипендент".
Here is a visual of the extensive open water north of Siberia… sea ice struggling to form so far this October

[Daily data from 3-km AMSR2 satellite since September 15] pic.twitter.com/h6qsPLepeL

— Zack Labe (@ZLabe) October 22, 2020
Активистите за заштита на животната средина и чуварите на природата предупредуваат дека недостигот на мраз не е само знак на трагични климатски промени, туку дека може да влијае на животот во морето бидејќи мразот носи со себе хранливи материи за арктичкиот планктон.
Виновник за тоа што морето не е доволно студено за замрзнување е невообичаено топлото време на северот на Русија и сибирскиот топлотен бран од изворот, како и глобалното затоплување.
Формирањето мраз на сибирскиот Арктик значително забави во последните години, а 2020 е најлоша од 2018 година.
©Makfax.com.mk Доколку преземете содржина од оваа страница, во целост сте се согласиле со нејзините Услови за користење.

(Видео) Научници го пронајдоа и уништија првото гнездо на џиновски стршни во САД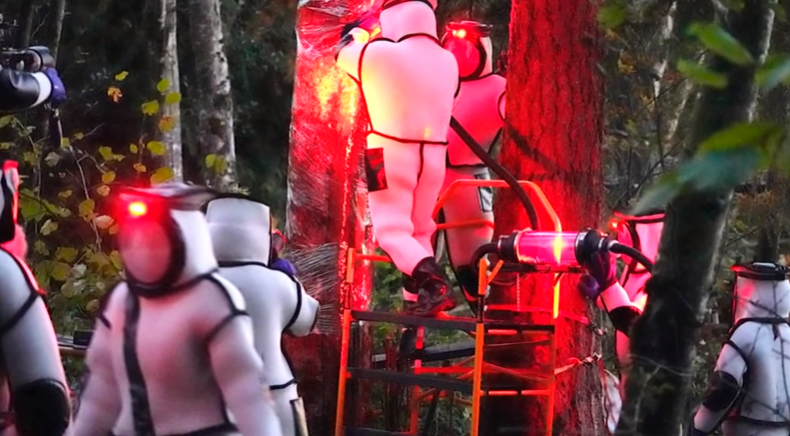 Американски научници успешно гo уништија првото гнездо на гигантски азиски стршни откриени во американската држава Вашингтон благодарение на уред за следење поставен на некои примероци. Гнездото на стршните со помош на вакуум било извчечено од стебло на дрво.
Станува збор за опасен инвазивен вид инсекти, кој важи за најголемиот вид стршни во светот, со дијаметар на крилјата од 7,6 сантиметри, пишува Би-би-си.
Само неколку од овие опасни инсекти можае да уништат легло на пчели за неколку часа и да убијат стотици пчели пред да го заземат нивното живеалиште.
Телото им е долго 5 сантиметри, а освен што ги уништуваат пчелите, тие се опасни и за луѓето, кои ги напаѓаат во одбрана. Повеќе убоди може да бидат фатални, дури и за луѓе што не се алергични.
Нивниот отровен убод може да навлезе и преку заштитна облека, но на глобално ниво бројот на луѓе што ги убиваат секоја година е релативно низок. Според вашингтонскиот музеј "Смитсонијан", секоја година во Азија како последица од нивниот убод умираат меѓу 30 и 50 лица. Нивното природно живеалиште е на подрачјето на Азија – од Кина до Јапонија.
Стршните убијци првпат беа забележани во Канада во август 2019 година, а неколку месеци подоцна, во декември 2019 година, овие инсекти се појавија и во американската држава Вашингтон.
In true 2020 fashion, our last video accidentally had several minutes of black screen at the end. Here's what we meant to post of the #AsianGiantHornet nest found in a tree cavity in Whatcom County. pic.twitter.com/f1vO8qxmly

— WA St Dept of Agr (@WSDAgov) October 23, 2020
Ентомолозите, научници што проучуваат инсекти, пронајдоа гнездо со речиси 200 опасни инсекти во градот Блејн во близина на границата со Канада.
Quite a morning shooting Asian giant hornets and our WA Ag workers taking them out in Blaine. Love those sting-resistant suits they wear! #MurderHornets pic.twitter.com/K2ZmASinUs

— Elaine Thompson /// journalism matters (@ElaineMThompson) October 24, 2020
Во саботата тим ентомолози во заштитни костими, со помош на специјален апарат, успеаја да го вшмукаат гнездото на инсектите од дрвото, кое потоа беше исечено за да спречи создавање нови гнезда.