Таинствена компанија ослободи досега невиден потенцијал на сончевата енергија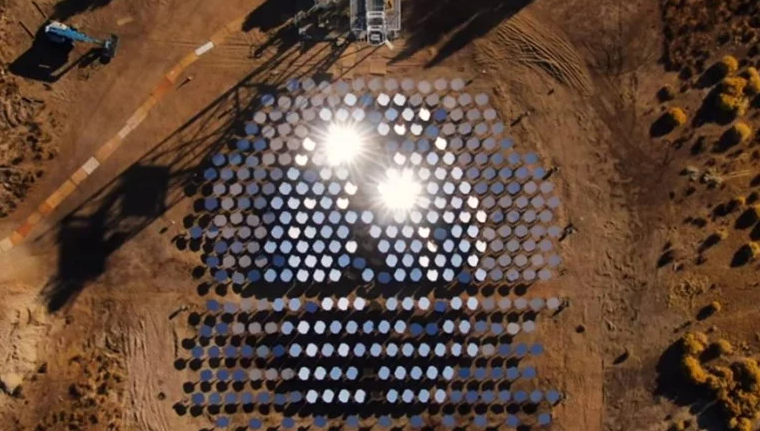 Таинствена стартап-компанија, која е поддржна од Бил Гејтс, направи неверојатен пробив во областа на сончевата енергија што може да помогне во зачувување на нашата планета.
Компанијата "Хелиоген", досега не многу позната во јавноста, која се занимава со чиста енергија, во вторникот објави дека открила начин преку кој со помош на вештачка интелигенција и мноштво огледала може да се собере голема количина сончева енергија, која создава електрична топлина над 1.000 Целзиусови степени.
Компанијата всушност креирала соларна печка каде може да се достигне температура која изнесува приближно една четвртина од онаа на површината на Сонцето, пишува Си-ен-ен, а пренесува "Индекс".
За првпат успешно е концентрирана толкава сончева енергија за таа да може да се употребува при изработка на цемент, челик, стакла и други индустриски производи. Со други зборови, сончевата светлина наскоро би можела да ги замени фосилните горива во значаен дел од индустријата и во голема мерка да го намали ослободувањето на штетни гасови.
"Тоа е технологија која е поевтина од фосилните горива и не произведува јаглерод диоксид", изјавил за Си-ен-ен, Бил Грос, основач и извршен директор на "Хелиоген".
"Во овој случај навистина зборуваме за пронаоѓање на светиот грал", додал тој.
Еден од проблемите со сончевата енергија е дека сонцето не секогаш сјае, а индустриските постројки, како оние што произведуваат цемент или челик, имаат постојана потреба од високи температури. "Хелиоген" тврди дека овој проблем ќе се реши со системи за складирање кои можат да ја зачуваат сончевата енергија за облачни и дождливи денови.
©Makfax.com.mk Доколку преземете содржина од оваа страница, во целост сте се согласиле со нејзините Услови за користење.

Некои од најгласните политичари против ЛГБТ-правата честопати биле прикриени хомосексуалци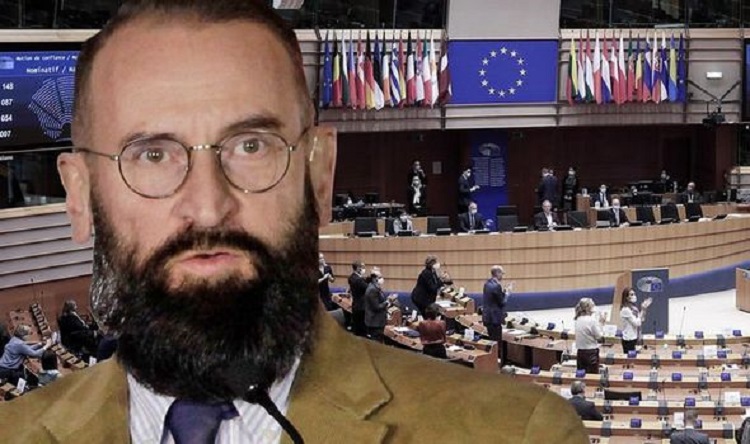 Пред девет години беше објавена психолошка студија во престижниот магазин "Journal of Personality and Social Psychology", што уште еднаш го потврди она што одамна е познато во психологијата и пошироката јавност – некои од најгласните противници на ЛГБТ-правата и ЛГБТ-заедницата се всушност хомосексуалци кои самите одбиваат да го признаат тоа.
Според пишувањата на хрватски "Индекс", таа студија била заеднички спроведена од експерти од Универзитетот во Рочестер и Универзитетот во Есекс во Велика Британија, како и Универзитетот Санта во САД, при што истражувачите го донеле следниот заклучок: "Хомофобијата е поизразена кај луѓе со непризнаена привлечност кон истиот пол и кај луѓе кои пораснале покрај авторитарни родители поради кои ги потиснале таквите желби".
"Личностите кои се идентификуваат како хетеросексуалци, но покажуваат силна привлечност кон истиот пол во психолошките тестови, се чувствуваат загрозено од хомосексуалци и лезбејки затоа што ги потсетуваат на нивните слични склоности", објасни Нета Вајнстин, предавач на Универзитетот во Есекс и главна авторка на студијата.
"Во многу случаи, ова се луѓе кои војуваат со себеси и го насочуваат тој внатрешен конфликт кон надвор", додава коавторот Ричард Рајан, професор по психологија на Универзитетот во Рочестер.
Ова, се разбира, не значи дека сите хомофоби се потајно хомосексуалци, но значи дека тоа е едно од научно заснованите објаснувања за нечии  ставови против ЛГБТ.
Не недостигаат примери на жестоки хомофоби, за кои подоцна се покажало дека имаат хомосексуални тенденции, па написот на хрватски "Индекс" потсетува на некои политичари и верски лидери за кои се покажало дека ја изразиле својата т.н. автохомофобија, со ширење омраза и нетрпеливост кон ЛГБТ-луѓето.
Најсвежиот пример е скандалот што изби во Брисел кон крајот на минатата година, кога близок соработник и европратеник од партијата на Виктор Орбан беше фатен во геј-оргија.
Како што тогаш објавија белгиските медиуми, полицијата прекинала нелегална корона-забавата на која присуствувале 25 лица. Консумирале алкохол и дрога, а имало и групен секс. Кога упаднала полицијата, неколку учесници биле голи, а еден се обидел да избега и притоа се повредил.
Тоа беше Јозеф Сајер, еден од најпознатите и најистакнати политичари на Фидес, парија која ја основал заедно со унгарскиот премиер Виктор Орбан. Сајаер ги поддржуваше и ги артикулираше хомофобичните политики на Фидес, за на крајот да се открие дека тој всушност се борел против сопствената сексуална ориентација.
Пред неколку години, сенаторот од сојузната американска држава Охајо, Весли Гудман, поднесе оставка откако се дозна дека имал секс со маж во неговата канцеларија.
Оставка даде и поранешниот сенатор од Оклахома, Ралф Шорти откако беше обвинет за детска проституција поради наводно барање секс од 17-годишно момче. Подоцна Шорти одлучи да се изјасни за виновен по обвиненијата.
И Гудман и Шорти се оженети мажи, кои биле јасни политички противници на ЛГБТ-заедницата додека извршувале политички функции.
И меѓу верските водачи постојат примери на луѓе со цврсти ставови против истополови односи за кои потоа се покажало дека се хомосексуалци.
Во САД најпознат е случајот со пастор на фундаменталистичката црква, Тед Хагард, кој во американската јавност беше познат како гласен противник на хомосексуалците.
Откако сексуалниот работник Мајк Џонс откри дека Хагард бил негов клиент, пасторот се бранеше во јавноста на следниов начин: "Го повикав за да купам дрога, која потоа ја фрлив. Бев во искушение, но не зедов".
Дрогата што Хагард ја споменал била метамфетамин, позната уште и како кристал мет, инаку многу опасен опијат, така што објаснувањето на Хагард одговара на ставот дека е подобро да се биде зависник од дрога отколку хомосексуалец.
Сепак никој не поверувал во изјавите на пасторот, па тој бил отстранет од сите должности и отфрлен од неговата верска заедница.