Секојдневното трчање на куси патеки полезно колку и долготрајниот џогинг
Да се трча секој ден по неколку минути е исто толку корисно за организмот колку и долготрајните џогирања, кога станува збор за продолжувањето на очекуваната животна возраст, тврдат авторите на студијата објавена во понеделникот во специјализираниот магазин Journal of the American College of Cardiology.
Студијата во основа покажува дека тркачите живеат подолго од неактивните лица. Според ова истражување, лицата кои секојдневно трчаат па макар и само три до пет минути, во голема мера можат да го намалат ризикот од кардиоваскуларни заболувања и од предвремена смрт.Авторите на студијата не воочиле поголема разлика во здравствената состојба на лицата кои трчаат малку, околу 50 минути во седмицата, или многу – на пример 180 минути неделно, брзо или бавно, помалку од 10 километри на час. Притоа, научниците заклучиле и дека и петминутното трчање дневно е благопријатно за здравјето, исто колку и петнаесетминутното пешачење.Воопшто, луѓето кои трчаат имаат 30 отсто помал ризик од предвремена смрт и 45 отсто помал ризик од смрт поради кардиоваскуларно заболување, отколку кај физички неактивните лица. Очекуваниот животен век кај тркачите во просек е три години подолг, отколку кај лицата кои не трчаат, се истакнува во студијата. Истражувањето е спроведено во американската сојузна држава Тексас на повеќе од 55 илјади возрасни лица со просечна возраст од 44 години, кои биле следени во текот на 15 години./крај/мф/сн
Извор: AFP
©Makfax.com.mk Доколку преземете содржина од оваа страница, во целост сте се согласиле со нејзините Услови за користење.

Германски и норвешки научници открија за која крвна група е најопасен коронавирусот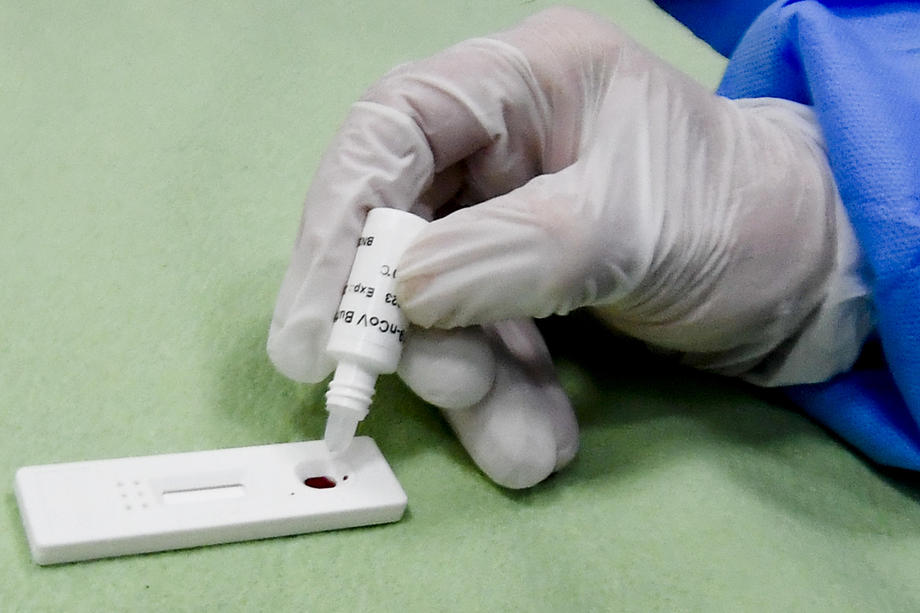 Германски и норвешки научници спровеле студија во која анализирале како инфекцијата од коронавирус напредува во однос на крвната група на пациентите.
"Наодите се зачудувачки, иако студијата беше објавена како т.н. нацрт, односно таа сè уште не ги минала проверките и критиките на научната заедница", пренесува "Дојче веле".
Експерти од Универзитетот во Кил и Универзитетската клиника во Осло го проучувале текот на болеста кај 1.610 пациенти кај кои короната предизвикала тешки респираторни проблеми. Пациентите биле од Италија и Шпанија, две европски земји кои беа сериозно погодени од епидемијата. Некои од нив починале.
Споредувајќи ги ДНК-материјалите на овие пациенти со примероци од крв од 2.205 здрави лица, се покажало дека луѓето со крвна група А имаат поголем ризик од потешка форма на заболување.
Инфицираните луѓе со крвна група А имаат двојно поголема веројатност да завршат на респиратор во споредба со заразените со крвна група 0. Групите Б и АБ се некаде помеѓу, се наведува во резултатите од истражувањето.
Групата А е најчеста крвна група во Европа по што следуваат 0 и Б, а најретка е АБ.
Доколку се потврди резултатот од студијата, ваквото сознание може да помогне во развојот на терапија.
Одамна е познато дека разни болести различно влијаат врз луѓето во зависност од нивната крвна група. На пример, пациенти со група 0 ретко заболуваат од маларија, а групата А има најдобар имунитет против чума.