Доделување награди на најдобрите филмови снимени со мобилен на 10. "Мобил фестивал"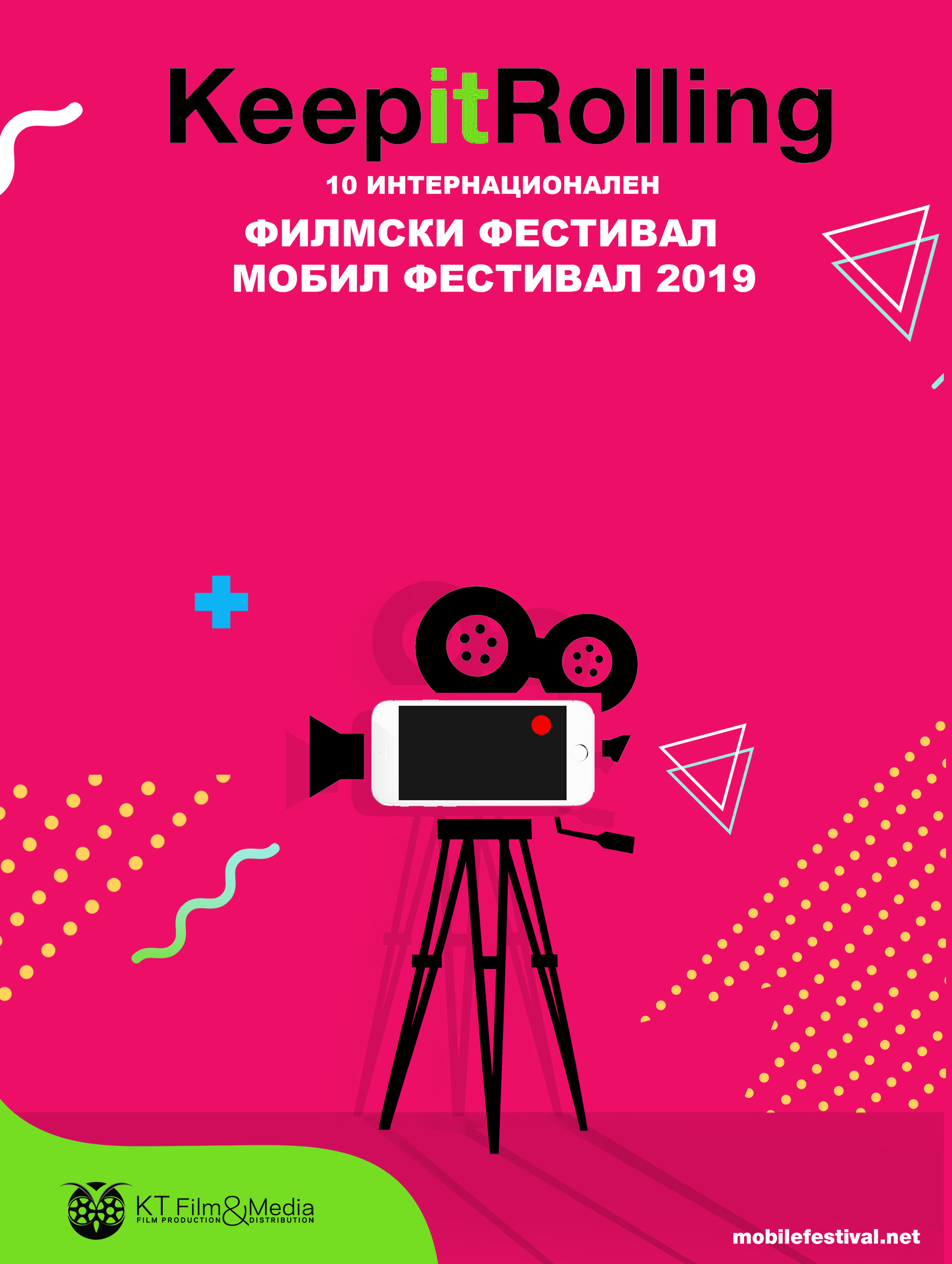 Во Кинотеката на Македонија утре (6 декември) со почеток од 17 часот часот ќе се одржи финалната вечер на Фестивалот за филмови снимени со мобилен телефон "Мобил фестивал", кој го организира продуцентската и дистрибутерска куќа "КТ филм и Медиа" од Битола.
Ќе бидат прикажани победничките филмови што пристигнаа на нашата адреса на повикот за учество на фестивалот за снимање краток филм со мобилен телефон. Повикот беше отворен од јули, а пристигнаа над 1.000 филмови од автори од светот. Најдобриот филм што ќе го избере тричлено жири ќе ја добие наградата "Ратка Илиева – Лале", а ќе бидат доделени и награди за најоригинална идеја и најиновативен филм.
Најсреќните десетмина во публиката ќе добијат награда, бесплатни влезници за кино, за публиката ќе има и други награди и изненадувања.
Годинашниот "Мобил фестивал" се одржува под слоганот Keep it rolling.
Селектираните филмови кои ќе се прикажат утре во Кинотека:
1.Butterfly Man by Enis Manaz
2.Star Dust by Guo Qin
3.Dulcinea by Francisco Lidon Plaza
4.Circles and Triangles by Darya Trublina
5.Old Skin by Julie Rembauville, Nicolas Bianco-Levrin
6.Life Time by Marc Muthuon
7.Sir Chub de Pigi by Oleksandr Hoisan
8.Yes, No by Matteo Tibiletti
9.Falter – Bubblefree by Stefan Salcher
10.Fugitives by Frank Benitez
11.Silence is Deadly by Brice Veneziano
12.Beware the Wolf! by Julie Rembauville
13.Scream by Gonzague Legout
14.Like and Follow by Forrest Schlage
15.Medulla by Veronika Kamchevska
16.To act (or not to act) by Mallory Grolleau
17.Lionverse by Chun Hei Mok
18.Fish by Aboozar Soltani
19.Mis(s)Date by Anke Sabrina Beermann
20.The Crossing by Ashley Prigent
21.Ice-cream and Freedom by Neno Belchev
22.Choice Paralysis by Ivan Grgur
23.Switchman by Mehdi Khoramian
24.The Trembling Giant by Arina Shabanova
25.Sandwich by Filip Lafazanovski
©Makfax.com.mk Доколку преземете содржина од оваа страница, во целост сте се согласиле со нејзините Услови за користење.

"Сестрите Прозорови" ја отвора драмската програма на Охридско лето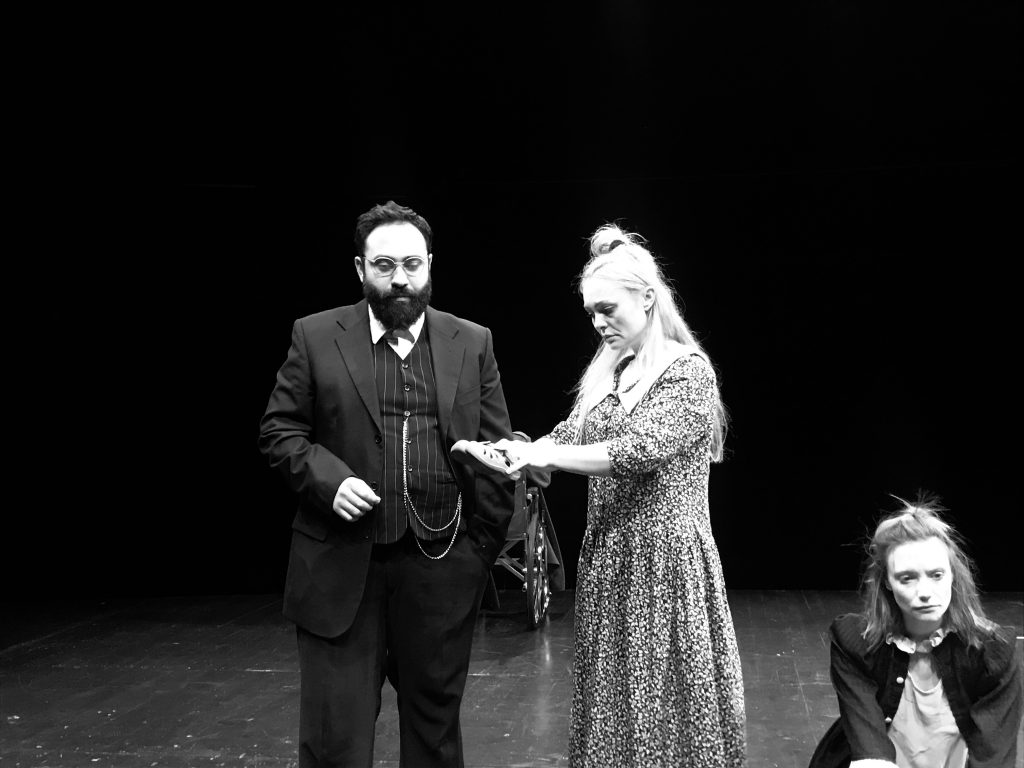 Претставата "Сестрите Прозорови", продукција на Народниот театар "Јордан Хаџи Константинов-Џинот" од Велес, ќе биде изведена на фестивалот Охридско лето на 5.8.2020 во предворјето на црквата "Света Софија", со почеток од 21 часот, со што  ќе биде отворена драмската програма на годинешното издание на фестивалот. Оваа продукција, чија премиера беше на почетокот на 2020, е коавторски проект на Сашо Димоски и Васил Зафирчев, според мотиви на Чеховите "Три сестри", авторски и документаристички материјали. Костимографијата на претставата е на Раде Василев, а во неа учествуваат актерите: Кети Борисовска, Маја Љутков, Славица Манаскова, Жарко Спасовски и Фаик Мефаилости, а плакатот е на Филип Коруновски.
"Дневник: Сестрите Прозорови" е еден од текстовите во книгата "8/4" на Сашо Димоски. Книгата "8/4" ќе биде претставена токму со оваа фестивалска изведба. Издавачот "Култура" за оваа книга на Димоски вели: "Книгата '8/4' на Сашо Димоски привидно ја подигнува ковид-завесата на затворените театри. Во оваа книга се раскажуваат приказни од театарски и балетски сцени, се повикуваат духови од некои театри, се препишуваат дневнички страници. Во '8/4' д-р Сашо Димоски маркира (на два јазика – македонски и англиски, како и низ мноштво фотографии) значајни точки во рецентната македонска театарска стварност и го презентира личниот, авторски инструментариум, го слика сопствениот homo ludens од другата страна на завесата".