Месец на незаборавни филмови со "Малиот скитник" на големиот Шарло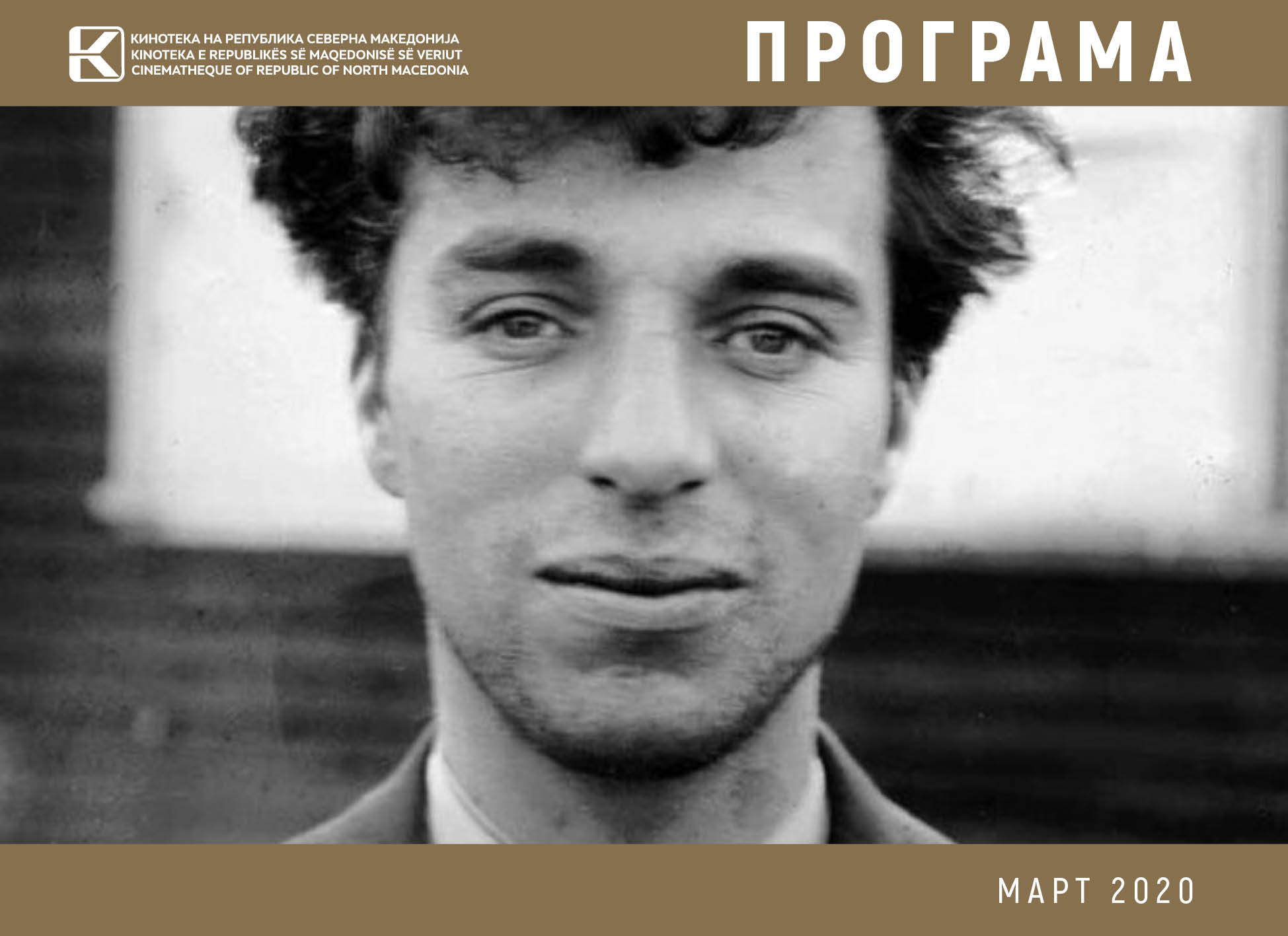 Јазикот што го говорат јунаците во филмовите може да биде најразличен, може да биде и без говор, со пантомима, а може да биде и со свиркање. Со таков "свиркачки" јазик ја започнуваме мартовската програма: Свиркачи (La Gomera / The Whistlers) на Корнелиу Порумбоју (Corneliu Porumboiu) уште еднаш ја докажува тезата дека добра идеја за филмска сторија може да обедини неколку јазици, продуцентски куќи од неколку европски земји, а заплетот да се изгради околу вештината да се комуницира со измислен јазик со помош на свиркање, со сите граматички и морфолошки карактеристики.
А јазикот – тој што го говорат јунаците во филмовите – може и да го нема. Легендарниот Чарли Чаплин (Charlie Chaplin) е совршен доказ за тоа и 100 години откако започнал да ги снима неговите ремек-дела, со кои не само што почнува златниот период на немиот период на Холивуд, туку и на американската и светската кинематографија.
Во 11 термини кон крајот на март ќе имаме уникатна можност да погледнеме 10 реставрирани филмови со "малиот" скитник на големиот Шарло на ДЦП-формат, како и 4 кратки играни филмови на 35 мм од архивската збирка на Кинотеката.
Средината на месецот е резервирана за промоција на ДВД-изданието на пет дигитално реставрирани македонски играни филмови: "Македонскиот дел на пеколот" во режија на неодамна починатиот Ватрослав Мимица, "Три Ани" на Бранко Бауер, "Жед" на Димитрие Османли, "Татко (Колнати сме, Ирина)" на Коле Ангеловски и "ХАЈ-ФАЈ" на Владимир Блажевски. Овие пет домашни наслови, своевидни сведоци на растежот на македонската кинематографија во период од речиси четири децении, ќе имате можност уште еднаш да ги погледнете во дигитално реставрирано руво.
Март, секако, е месец и во кој се одбележува Меѓународниот ден на жената, 8 Март. Две вечери на програмата на Кинотеката се посветени на Вечери на женски права, со два филмски наслови кои ја преиспитуваат денешната положба на жената: "Куќа на малата ѕвезда" (Little Star Rising), документарен филм на хрватската режисерка Слаѓана Лучиќ (Slađana Lučić), и "Отворена врата" (Derë e Hapur / Open Door), игран филм во режија на Флоренц Папас (Florenc Papas). И двата филма се со силен критички набој, без разлика на различната документарна и играна структура, во пресметката со општествените клишеа наменети за понежниот пол.
Македонската документаристика има нов адут: насловот "Гребнатинки на душата"
(Scratches of the soul) во режија на Александар Манасиев е фокусиран на веројатно најбогатата колекција на македонско музичко наследство кое внимателно се чува, дигитализира и архивира во домот на семејството Ендендајк во Суст, Холандија.
Документаризмот и експерименталната филмска форма се присутни и во други наслови во мартовската филмска програма: "Каде си Жоао Жилберто?(Where are you Joao Gilberto?)" во режија на Жорж Гашо (Georges Gachot) е портрет на највлијателниот музичар на правецот босанова, а "Писма до Пол Морисеј (Letters to Paul Morrissey)" во режија на Арманд Ровира и Саида Бензал (Armand Rovira, Saida Benzal) ќе одговири на прашањето околу улогата на "таткото на треш-културата" и соработник на поп-арт кралот Енди Ворхол и бендот "Велвет андерграунд" во обликувањето на андерграунд-сцената од крајот на минатиот век.
Средината на месецот е резервирана за нов поглед во современата турска кинематографија низ Денови на турски филм, филм по избор на Гете институт е "Во диско филинг
(Ich fühl mich Disco / I Feel Like Disco)", игран филм во режија на Аксел Раниш и Рене Римкус (Axel Ranisch, René Rimkus), а низ целата месечна програма се присутни и филмски наслови од поновата европска и светска кинематографија како составен дел на арт-кино профилот на Кинотеката.
©Makfax.com.mk Доколку преземете содржина од оваа страница, во целост сте се согласиле со нејзините Услови за користење.

Филхармонија се откажува од 2,3 милиони државни пари и донира 130 илјади денари на Инфективната клиника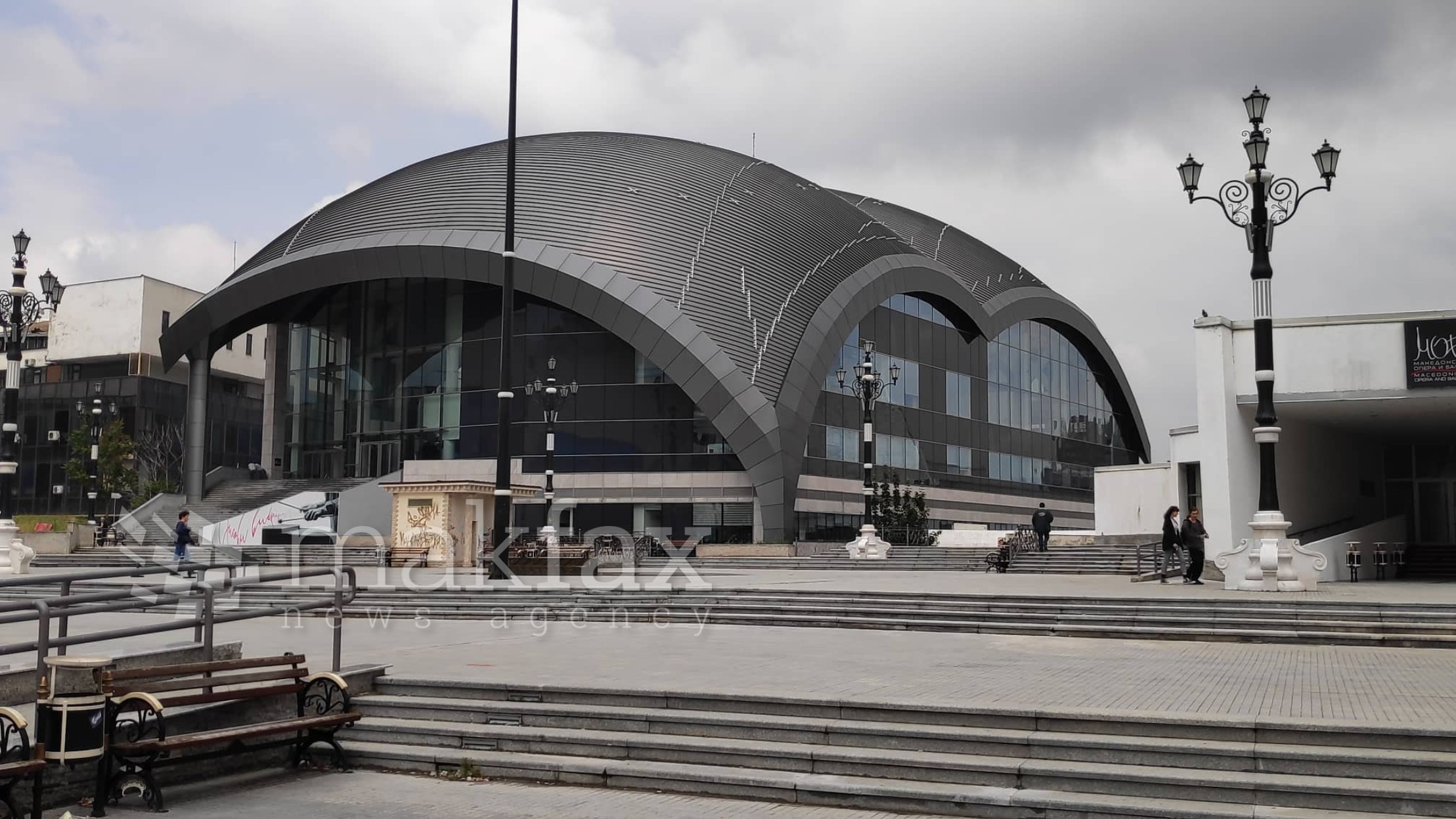 НУ Филхармонија се откажува од договорот со Министерство за култура за меѓународно претставување на институцијата во 2020 година. Станува збор за износ од 2.300.000 денари кои беа наменети за меѓународно претставување на институцијата и презентација на македонската култура во светот. Воедно, Филхармонија ќе донира и 130 илјади денари од сопствен буџет на Универзитетската клиника за инфективни болести и фебрилни состојби во Скопје.
"Се откажуваме од овие средства кои во моментов може да се пренаменат за многу поважни работи со оглед на состојбата со која се соочува нашата земја. Нашата институција ќе донира и 130 илјади денари од сопствениот буџет на Инфективната клиника во Скопје", изјави Виктор Илиески, директор на Филхармонија.
Филхармонија продолжува со емитување концерти на својот јутјуб-канал и на социјалните мрежи.
"Во овие моменти најважно е да се почитуваат препораките и сите да седат дома. Токму затоа го инициравме виртуелното дружење со нашиот оркестар, со врвните солисти и диригенти кои настапија на нашата сцена. Сакаме во овие тешки моменти да им го збогатиме секојдневието на нашите сограѓани со врвна музичка изведба. Музиката има терапевтска моќ, тоа го докажале безброј истражувања досега. Ако не можеме да помогнеме директно, како што тоа го прават неуморно здравствените работници, на кои сме им неизмерно благодарни, можеме барем индиректно преку моќта на музиката да им помогнеме на луѓето полесно да се соочат со предизвиците. Можеби звучи утописточки и романтично, но ние сакаме да веруваме дека музиката може да го спаси светот", вели Илиески.