Незаборавно музичко патување со звуците на музичката од грчки филмови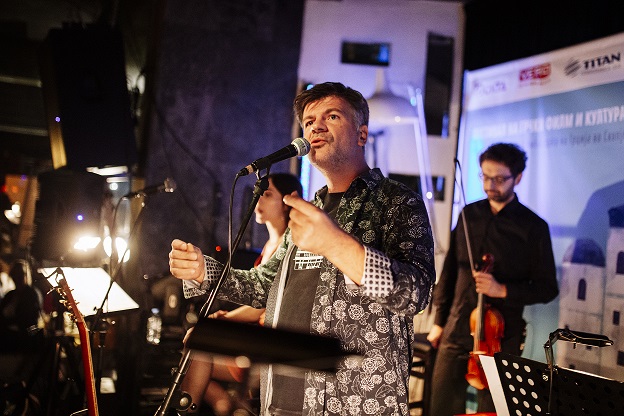 Концертот на Фоивос Деливориос синоќа го исполни Клуб ресторанот МКЦ до последното место. Музиката од грчките филмови со задоволство ја слушаа присутните, а Деливоријас заедно со својот бенд ги поведе на незаборавно музичко патување.
На Фестивалот на грчки филм и култура денеска ќе бидат прикажани два нови грчки филмови од последните години. Во 18 часот во кино "Милениум" е проекцијата на филмот "Следна станица: Утопија" во режија на Апостолос Каракакис.
Кога грчката фабрика Vio.me. се затвора, група работници се одлучуваат на радикален чекор. Тие ја окупираат фабриката и се обидуваат да ја водат самите на принципот на директна демократија. Нивниот подвиг инспирира активисти низ целиот свет, додека поранешниот сопственик е зачуден гледајќи го семејниот бизнис како преминува во симбол за издигнувачката радикална левица. За работниците, подвигот да се сврзе крај со крај и самоменаџирањето излегува дека е невидена авантура, полна со конфликти. Тие брзо сфаќаат дека за да успеат, првото нешто што треба да се смени се тие самите.
Апостолос Каракасис (1970) студирал филм и видео во Велика Британија на колеџот за уметност и дизајн во Западен Сури. Активен е на грчката документарна сцена повеќе од 20 години како режисер и монтажер. Неговата работа за ЕРТ вклучува повеќе од 20 филмови на културни и историски теми, додека неговите сопствени филмови "98 години" (1998) и "Национална градина" (2009) се обата добитница на наградата од публиката солунскиот интернационален фестивал на документарни филмови. Тој е професор во школата за филмски студии при универзитетот "Аристотел".
Од 20 часот во Кино "Милениум" е филмот "Нејзина работа", режија Никос Лабот.
Панајота за прв пат се вработува како чистачка им се надева дека ќе го даде својот придонес во семејството. И додека на работното место се соочува со сурова експлоатација, таа сепак смета дека ова е најсреќниот период во нејзиниот живот. Но ова чувство нема да трае долго бидејќи зад аголот чека ѓаволчето со трозабец в рака.
Никос Лабот (1976) зад себе има неколку проекти како асистент режисер, а со своите три наградувани кратки филмови во првата декада од новиот милениум докажа дека пред него претстои добра филмска иднина. По ко-режисерството со Јоргос Мустакис (Yiorgos Moustakis) на документарниот филм "Тhe Immortals at the southern point of Europe# (2013), минатата година конечно го сними својот целовечерен првенец, кој наиде на одличен прием кај критичарите и публиката, закитувајќи се со неколку фестивалски награди.
©Makfax.com.mk Доколку преземете содржина од оваа страница, во целост сте се согласиле со нејзините Услови за користење.

Групна изложба на млади графичари во МКЦ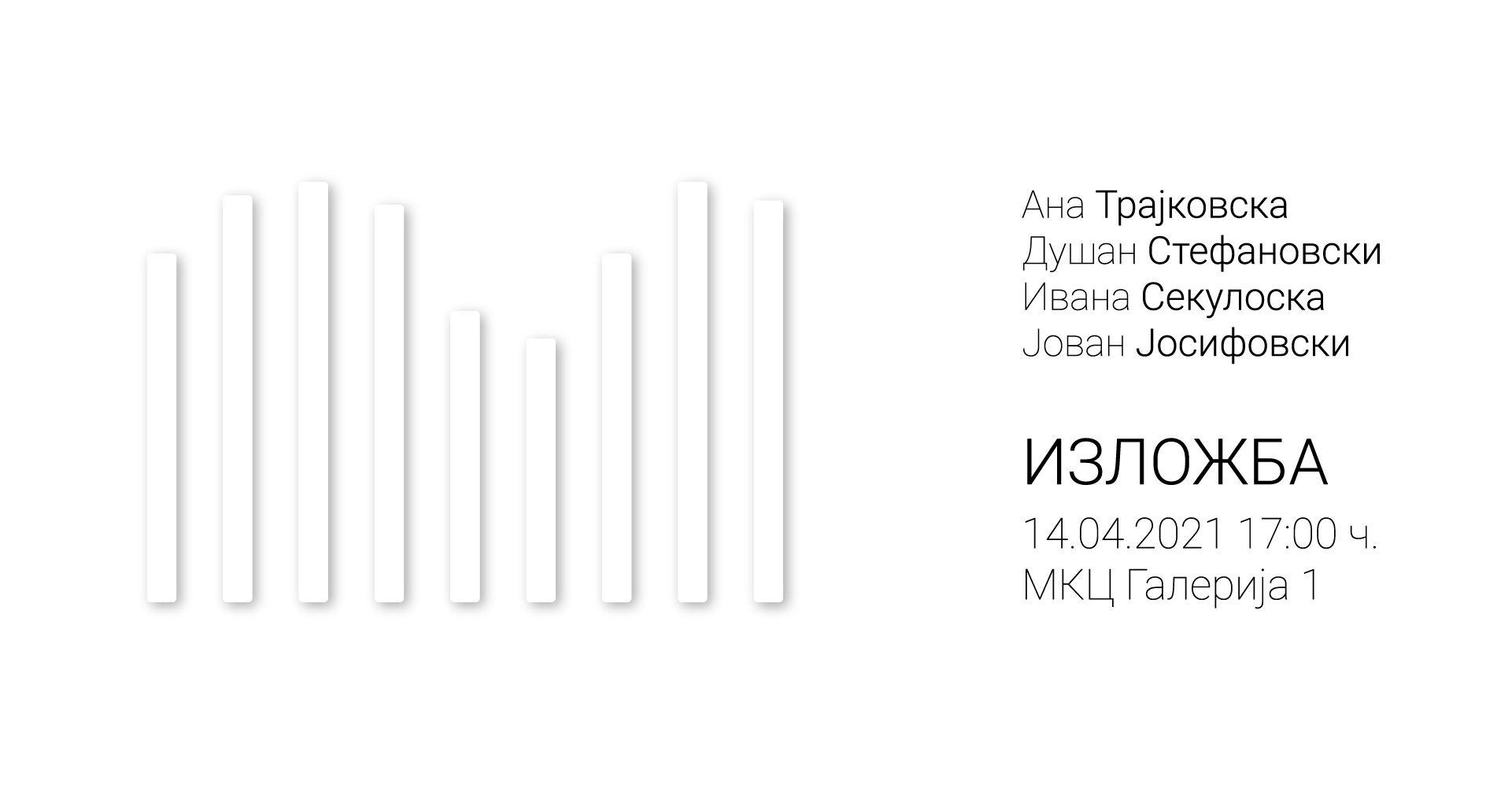 Група млади македонски графичари – Ана Трајковска, Ивана Секулоска, Јован Јосифовски и Душан Стефановски, ќе ги презентираат своите дела, кои отстапуваат од канонизираното класично поимање на графичката уметност. Преку разни аспекти, преку манипулирањето со техничките, медиумските и стилските концепти ќе претендираат да ги прошират границите на нејзиното поле.
Преку индивидуалните експериментирања со графичкиот печат и неговото втиснување во и врз разните материјали (епоксидна смола, линолеумски отпад, гипс, желатинска фолија, лесонит, тул, хартија итн.) авторите помалку или повеќе ќе успеат да ги допрат граничните подрачја и ќе ги прелеат и слеат во други ликовни медиуми во кои непосредно може да се препознаат карактеристиките на проширеното поле на графичката уметност.
Дел од петтемина автори, користејќи ги традиционалните методи на техничката изведба (но, и своевидното рециклирање на графичкиот отпад), со нивниот индивидуален пристап, всушност ќе ја манифестираат флуидноста на графичкиот медиум и прелевањето во интермедијалноста, која морфолошки ќе се артикулира во скулптурата, модниот дизајн, висечката инсталација, колажите и графитите. Иако концепциски и стилски меѓусебно се сосема диференцирани, сепак дифузната графичка линија на целата изложба го претставува оној заеднички именител што го означува примарниот интерактивен елемент, со кој авторите ќе го воспостават внатрешното дијалогизирање помеѓу делата, кои поединечно ги артикулираат разните поетички наративи: еколошките, социополитичките, феминистичките и културолошките.
Тие ќе бидат артикулирани преку презентирањето на двострано испечатениот, т.е. транспарентноста на античкиот скулпторски портрет на Ана Трајковска, како и транспарентноста на модниот дизајн на Ивана Секулоска; фрагментирањето и спојувањето на деловите во целоста на исклучителните критички колажи на Јован Јосифовски и трансферирањето на уличната уметност во галериски простор на Душан Стефановски, така што во сите дела на авторите може да се забележат автентичните индивидуални дискурси. Иако нецелосната виртуелна рецепција на делата од потписникот на овој текст се чини сомнителна, сепак се надеваме дека нема да биде големо промашувањето од менталното проектирање до реалното презентирање на делата. Исто така, се надеваме дека оваа изложба нема да биде единствена од ваков вид и дека во иднина на авторите ќе имаат уште поголем предизвик за натамошно истражување и исчекорување од класичната графичка уметност.