"Скопје филм фестивал" ќе ја одбележи стогодишнината од раѓањето на Славко Јаневски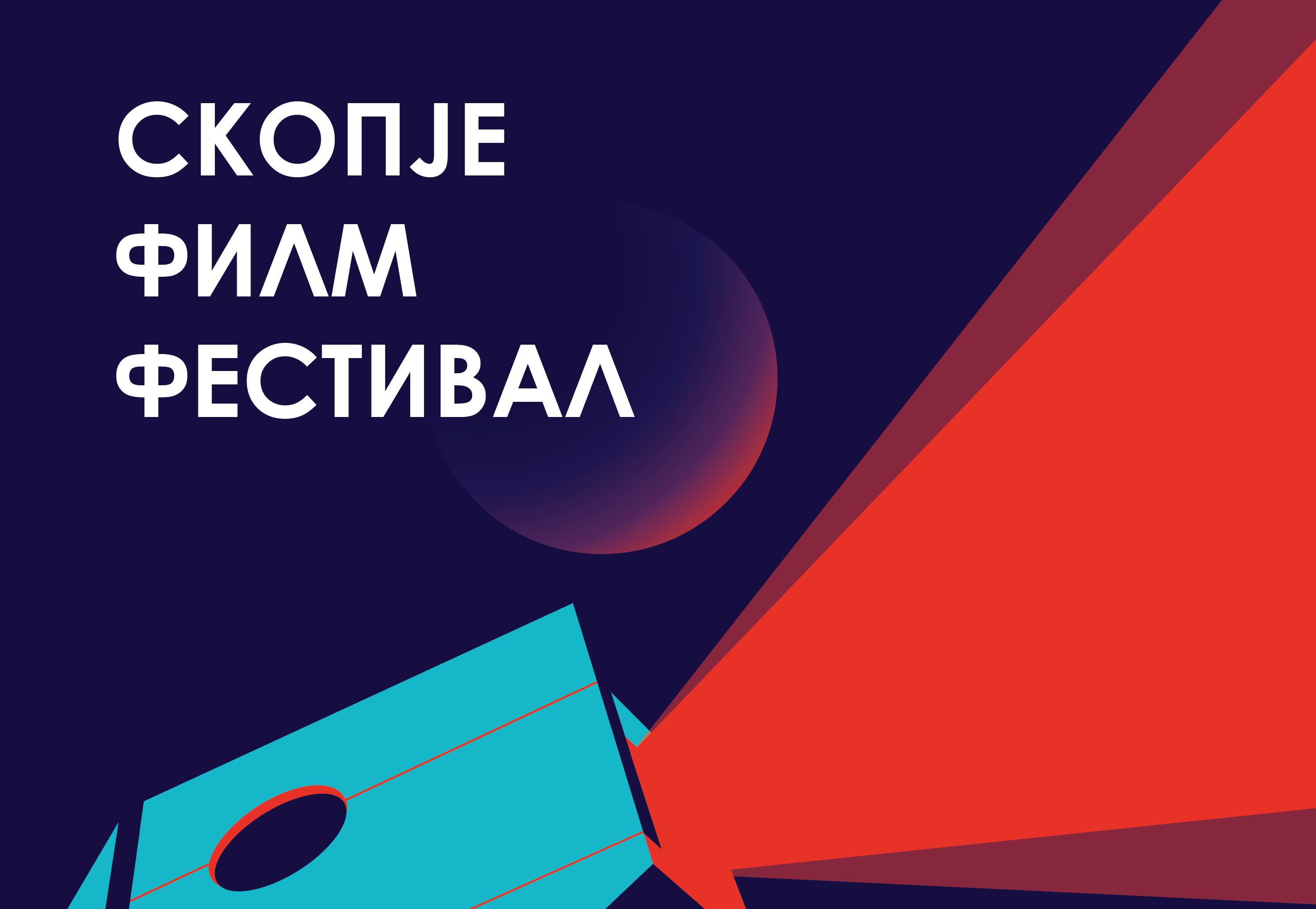 "Скопје филм фестивал" (СФФ) во рамките на својата годинешна програма ја одбележува и стогодишнината од раѓањето на книжевникот, филмски сценарист и режисер Славко Јаневски (Скопје, 11.1.1920 – 20.1.2000).
По тој повод во рамките на СФФ во летното кино "Мирно лето" во 21 часот ќе биде прикажан неговиот краткометражен игран филм "Давид, Голијат и петел". Оваа програма се реализира заедно со Кинотеката на Северна Македонија и во соработка со Фондацијата за унапредување и промоција на културните вредности "Славко Јаневски".
Славко Јаневски е раскажувач, романсиер, поет, филмски сценарист, есеист и сликар. Еден од основачите на современата македонска книжевност и автор на првиот роман на стандарден македонски јазик, "Село зад седумте јасени" (1952). Бил уредник и на првиот весник за деца "Пионер", потоа главен уредник на списанието за деца "Титовче", на списанијата за литература и уметност "Нов ден" и "Современост", на литературниот весник "Хоризонт" и на хумористично-сатиричниот весник "Остен". Во меѓувреме работи како уредник во издавачките куќи "Кочо Рацин", "Наша книга" и "Македонска книга". Автор е на книги за деца, патописна проза, збирки раскази, романи, поезија и филмски сценарија.
Јаневски е сценарист на 6 долгометражни играни филма. Добитник е на две "Златни арени" за сценарио, за филмовите "Волчја ноќ" (1955) и "Македонскиот дел од пеколот" (1974) на филмскиот фестивал во Пула. Член на МАНУ од нејзиното основање во 1967 година. Добитник е на наградите и признанијата АВНОЈ (1968); "11 Октомври"; на Струшките вечери на поезијата (СВП); "13 Ноември", награда на Градот Скопје; Рациново признание и наградата "Мирослав Крлежа".
ДАВИД, ГОЛИЈАТ И ПЕТЕЛ
Македонија, 1960, 21 минута
Режија и сценарио: Славко Јаневски, улоги: Кирил Ќортошев, Димитрие Бужаровски
Скитникот е гладен, а детето има петел. За да ја оствари својата цел, да се најаде, скитникот му го зема петелот на детето. Но, поради тагата на детето, скитникот се премислува и детето е повторно со својот пријател. "И доброто и злото му се вродени на човекот, а ти суди што повеќе му лежи" (од ненапишаните Голијатови псалми).
Можеби е интересно да се напомене дека детето во филмот го игра Димитрие Бужаровски, подоцна познат композитор и професор на Факултетот за музички уметности. другите членови од креативниот тим на овој краток игран филм се: директор на фотографија: Киро Билбиловски; монтажа: Драгомир Панков; директор на филм: Благоја Ангеловски; музика: Властимир Николовски; сценографија: Диме Шумка; тон: Јордан Јаневски.
Програма на СФФ за вторник (15 септември)
19 часот ЕМА (2019)
Режија: Pablo Larraín, Chile 102 минути
21 часот ДАВИД, ГОЛИЈАТ И ПЕТЕЛ/DAVID, GOLIATH AND A ROOSTER (1960)
Режија: Slavko Janevski, Macedonia, 21 min.
21.20 h А БРОДОТ ПЛОВИ/AND THE SHIP SAILS (1983)
Режија: Federico Fellini Italy/France, 128 минути
Сите проекции се бесплатни.
©Makfax.com.mk Доколку преземете содржина од оваа страница, во целост сте се согласиле со нејзините Услови за користење.

Изложба на илустрации на големиот ликовен уметник Димитар Кондовски во "Мала станица"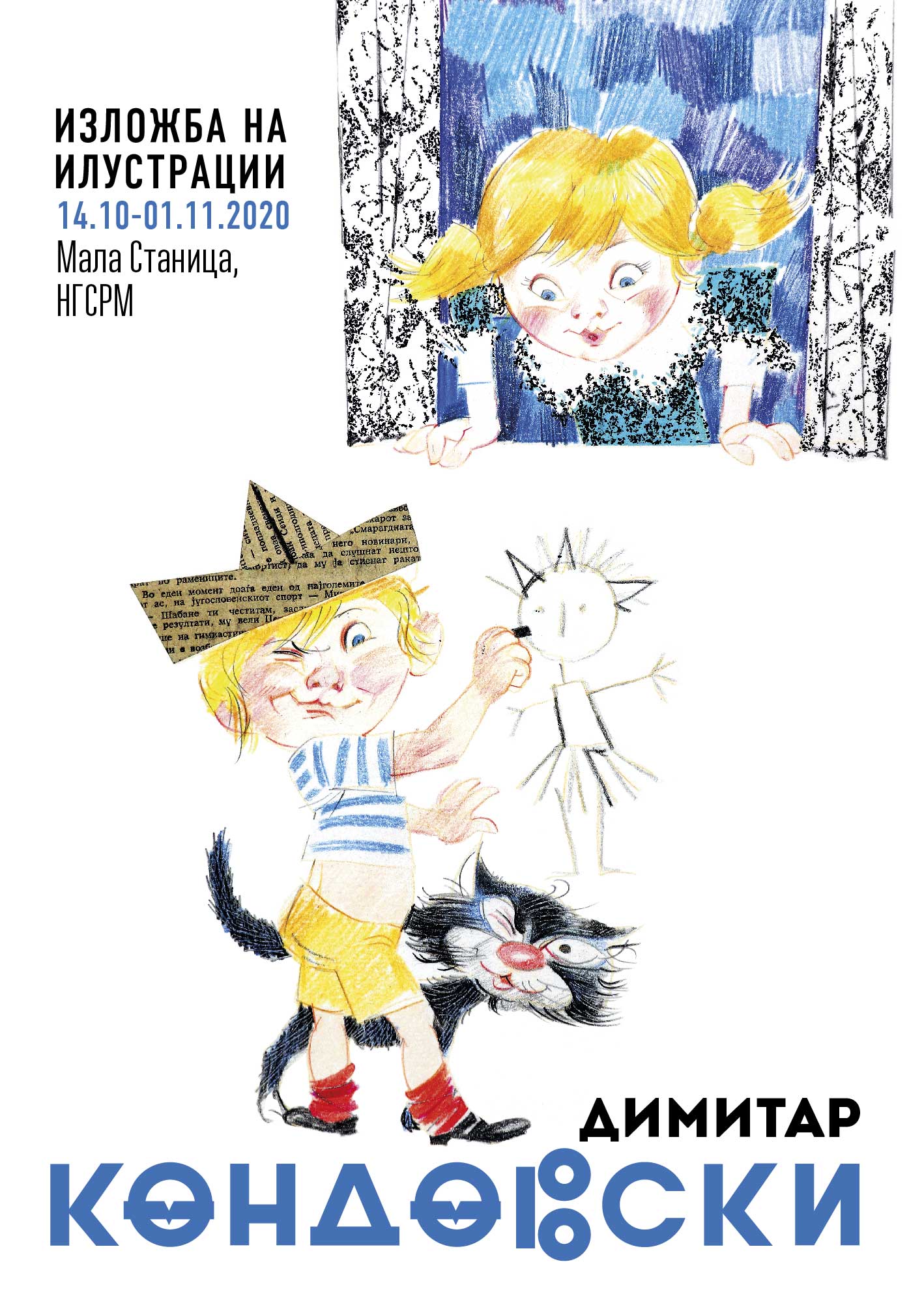 Во рамките на второто издание на Меѓународниот фестивал за литература и илустрација за деца "Литера", ќе биде отворена изложба на илустрации на големиот ликовен уметник Димитар Кондовски, еден од доајените на македонското сликарство.
Изложбата ќе биде отворена на 14 октомври во Национална галерија на Република Северна Македонија, објект "Мала станица".
Изложбата ќе биде организирана под посебен протокол во однос на заштитните мерки против Ковид-19. За време на настанот ќе бидат организирани повеќе работилници на кои деца на различна возраст ќе имаат можност да се едуцираат, како и да ги запознаат и истражуваат делата на Кондовски. Тие ќе креираат и свои приказни инспирирајќи се од делата на великанот на македонската илустрација.
Организаторот на фестивалот "Литера", агенцијата "Ефектива" најавува интересно патување за сите посетители и поддржувачи на фестивалот.
Димитар Кондовски (1927-1993) во својата грандиозна творечка кариера како сликар, сценограф, дизајнер, дописен член на МАНУ, професор на Факултетот за ликовни уметности во Скопје, е една од најзначајните фигури за развојот на македонското современо сликарство во 60-тите години на минатиот век, а изложбата на илустрации е соодветен вовед кон ретроспективната изложба на Кондовски што ја подготвува оваа установа.